Top Travel MLM Companies To Book With
Most of us are passionate about going around the world to see all the beautiful places and fill our memory with new experiences.
But what if I tell you that there is a way to live this life of adventure while making some money at the same time?
This is what makes travel MLM companies very popular these days!
And in case you want to give this opportunity a try, below are the top travel MLM companies that could help you go out there and see the world.
Top 6 Travel MLM Companies Today
In no particular order, these are my personal top 6 MLM travel companies that you should check out.
#1 APPI Travels
APPI Travels offers its members a "lucrative" way to earn money.
The company is based in Quebec, Canada and was officially launched on October 28, 2016, by its CEO and founder Danny Gauthier.
As an APPI Travels affiliate, you can earn a Direct Recruitment Commission (DRC) between $25 – $250 every time you sponsor a new member to join APPI Travels.
You can also earn APPI Travel Points, which can be accumulated and can be converted into real cash.
#2 BookVIP
The BookVIP offers a travel affiliate program that allows qualified individuals to earn up to 30% commission on all sales that they close.
This travel MLM company was founded in early 2008 by four veterans in sales and travel sector businesses in Mexico. BookVIP is the brainchild of Andy Small, Waylon White, James Colligan, and Marco Torres.
BookVIP has an outstanding A+ rating in the Better Business Bureau.
Related: Top CBD MLM Companies
#3 InteleTravel
James Ferrara co-founded InteleTravel in 1992. It aims to provide a home-based business opportunity for people who aspire to be a Travel Agent.
As an InteleTravel Agent, you can earn a 70% to 80% of commissions from the sales of travel packages.
You can also make money from recruiting people to become your downline. You can earn a 10% override commission once your downline sells a travel package.
InteleTravel also has an A+ rating in the Better Business Bureau.
#4 Jifu Travel
Jifu Travel (jifu.com) is a new MLM company in the travel niche.
Since its launch in 2018 by Jeffrey Boyle and Bradley Boyle Jifu Travel is making a lot of noise and is rising steadily among the ranks of the top travel MLM companies today.
Jifu Travel offers marked-down travel packages to members and non-members via the Buddy Pass.
The cost to join Jifu Travel ranges from $100 – $1,000 and Jifu Travel Affiliates can earn profits by selling trip packages and recruiting new people.
#5 Traverus (Paycation)
Traverus (aka Paycation) is a big name in the travel MLM industry. Dave Manning is the founder of Paycation in 2004 until it was recently absorbed by Traverus Global, another company owned by Dave.
Traverus offers wholesale prices on travel and vacation deals to the public.
The company claims that when you buy travel packages from them, you could potentially save as much as $1,000 or more when compared to buying them at Expedia or Priceline.
As a Traverus Travel Consultant, you can earn up to 75% in travel commissions and make money in 18 different ways.
#6 World Ventures
World Ventures is an MLM travel company started in 2005 by Wayne Nugent and Mike Azcue. After more than two decades, World Ventures continues to be a top MLM company in the travel niche.
World Ventures offers DreamTrips, which are meant to be amazing vacations that are uniquely customized for you.
When you purchase travel packages from World Ventures, you will earn points that you can use to claim rewards that can be used to book more travel packages. 
As World Ventures Representative, you will also earn commissions for the travel packages that you sell.
Related: Top Candle MLM Companies
How do you like Bare Naked Scam's top 6 travel MLM companies? 
Do you think another company deserves a spot on this list? 
Do you have any experiences (both good and bad) with other travel MLM companies that you want to share with our readers?
Feel free to drop them in the comment section below.
While You're Here: Check Out My #1 Online Business Recommendation
Suspicious (Scam?) Travel MLM Companies
While there are legitimate travel MLM companies, there are also those that promote shady offers and sketchy business plans.
Two MLM companies in the travel niche that I am cynical about are:
#1 Surge365
Surge365 is a travel MLM company owned by the same people who were behind the Your Travel Biz (YTB) pyramid scheme.
#2 Zyn Travel
Different sources say that one of the owners of Zyn Travel is Anthony Powell.
Powell is a top distributor who left Vemma after being accused of forking millions of dollars in running a pyramid scheme.
I advise that you do proper research before you join these companies.
But this is just my opinion, alright? 
If you think otherwise, I welcome you to share your thoughts in the comment section below.
How To Travel The World As Much As You Want
If you want to live your life to the fullest, and seeing as much of the world is one way you want to do it, there are many good options that you can look into.
For starters, getting travel discounts and making money by joining the top travel MLM companies today is as good a plan as any.
But in the end, to be able to travel the world as much as you want is to have the financial freedom to do so. It all boils down to your capacity to sustain the life you want.
As for me, I was able to officially quit my dead-end job in 2017 because of a simple business program.
Take note, I said simple, but it doesn't mean easy.
I wouldn't want you to believe that what I offer you is a Get-Rich-Quick program.
Although, it could also make you thousands of dollars in monthly income – like what happened to me. Do you doubt I'm telling the truth?
Feel free to read My Story.
If you are searching for a way to make money online so you can live the life you want, I could help you turn your passion into profits. Simply complete the signup form at the bottom of this article.
Final Words
Thank you for taking the time to read this post about the top travel MLM companies today. I hope that this has been useful to you.
Before You Leave: Check Out My #1 Online Business Recommendation
Until here, and I wish you the best in your future endeavors.
Your pal,
Jack
FREE COACHING PROGRAM
TURN YOUR PASSION INTO A SIX FIGURE ONLINE BUSINESS
Finally! A Proven Step-by-step Method To Earn A Six Figure Income Online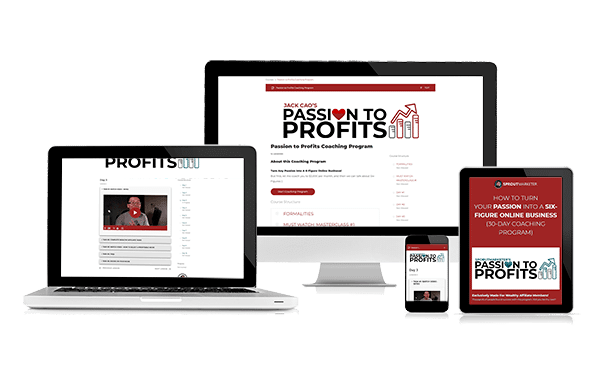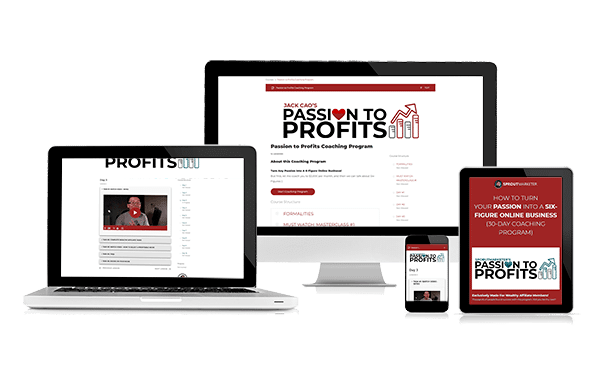 Claim Your Free 10 Day Passion to Profits Course…