SendEarnings Scam – Truth Exposed
If you want to become a member of SendEarnings but you are worried that there could be a SendEarnings scam going on, then this article is just for you!By reading this review, you will learn everything you need to know about this MMO (make money online) business opportunity.I did a thorough research on SendEarnings and guess what…
I discovered some exciting things about this platform that you should know before joining in!
Review Summary
Name: SendEarnings (www.sendearnings.com)
Owner: CotterWeb Enterprises, Inc.
Price: Free To Join
SendEarnings Business Opportunity Rating:
FOR ONLINE BUSINESS OPPORTUNITY SEEKERS
I know how valuable your time is so I provided you with the table below so you can quickly navigate your way all throughout the entire SendEarnings review.
What Is SendEarnings
SendEarnings is a GPT (Get-Paid-To) site where you can earn real cash just by participating in online surveys, reading emails, watching videos, playing games, and completing random online activities.
Base in the WhoIs search I did, SendEarnings official website (www.sendearnings.com) was created in January of 2002. 
For those of you who are unfamiliar with WhoIs…
It is an Internet service and protocol that searches and displays related information about a particular domain name such as the owner, location and date of registration.
SendEarnings is owned and operated by CotterWeb Enterprises, Inc., the same company behind a more popular GPT site called InboxDollars.
How Does SendEarnings Work
As a GPT site, there is nothing new about SendEarnings.
And just like the other legit GPT sites today, there are various ways of how you can make money online with SendEarnings.
SendEarnings pays its members a portion of the advertising fees the platform received from their partner brands.
By becoming a member of SendEarnings, you can make money by:
Reading Emails
Completing Online Surveys
Playing Video Games
Watching Videos
Redeeming Coupons
Cash Shopping
Completing Third-Party Offers
Using The SendEarnings Search Engine
Inviting New People (Referrals)
While You're Here: Check Out My #1 Online Business Recommendation
Become A SendEarnings Member
Becoming a SendEarnings member is easy. It is also 100% free!
All you need to do is:
Go to www.sendearnings.com,
complete the signup form,
provide a valid email account and
confirm your signup application.
Once you completed the steps above, you can start making money with SendEarnings.
How Much Can You Earn With SendEarnings
I will tell you right now, GPT sites may be easy to join and could be an excellent way to spend your free time online but, you cannot expect to get a decent income from them.
In the case of SendEarnings, you will get a $5 bonus for signing up. 
But other than that bonus, here's what you can expect to earn in this GPT site for each completed task.
Reading SendEarnings Emails – $0.02
Surveys: $0.75 – $3
Games: $0.02 or less
Videos: $0.02 or less
Coupons: $0.1
Cash Shopping: 1%-5% cashback
Special Offers: $0.5 – $12
Using the search engine: $0.01 per 2 searches
Referrals: 10% of each referral's total earnings
You need to earn at least $30 before you can request a payment which will be processed within the next two weeks.
Payments will be made thru Check or VISA card only. No PayPal.
They also charge a $3 processing fee so you will be left with $27.
SendEarnings Gold Membership
Once you received your first payment, you will automatically become a Gold Member.
Some of the perks you can enjoy are weekly payouts (granted you make $30) and other rewards.
Good Things About SendEarnings
Before we get to the bottom of the SendEarnings scam rumors, let me highlight the good things you might like about SendEarnings.
#1 Solid Privacy Policy
I am always hesitant in joining GPT and paid survey sites because I feel that I am putting my privacy and personal information at risk. Well if you are like me, you might like SendEarnings' comprehensive and thorough company privacy policy.
#2 Pays Real Cash
There are a few legit paid survey sites that will not pay you real cash. Bizrate Rewards and NiceQuest are some of those.
If you do not care about gift certificates or massage coupons and all you want is cash, SendEarnings will pay you in cash!
#3 Good Track Record
SendEarnings has been operating for more than a decade, and the platform has millions of members.Moreover, the company that owns SendEarnings and InboxDollars, CotterWeb Enterprises, Inc., has an excellent BBB rating of A+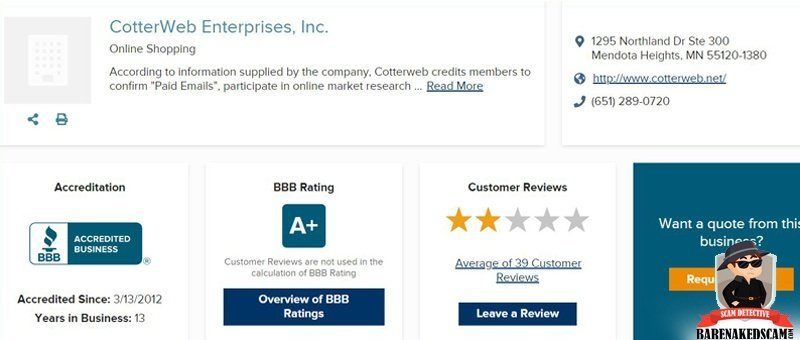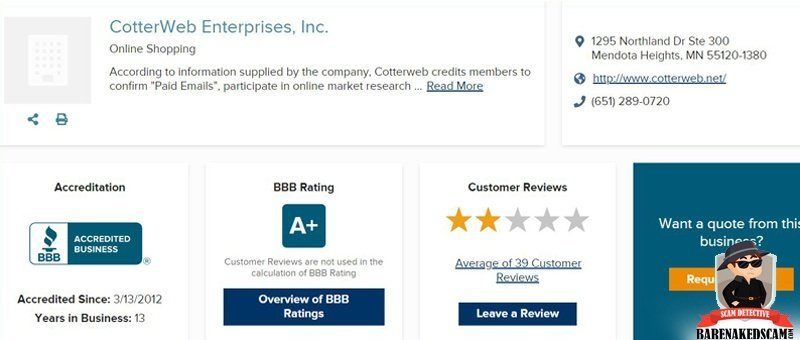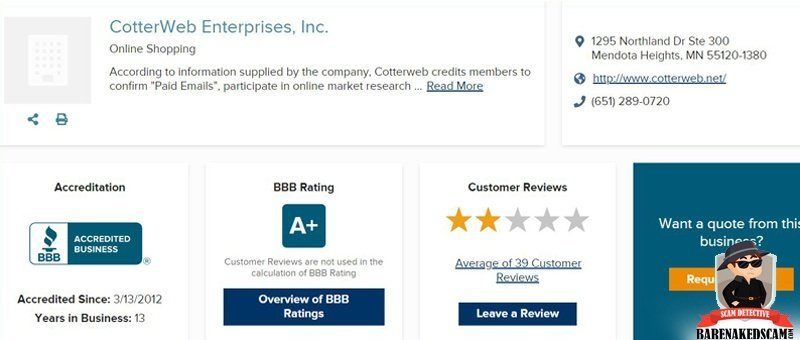 While You're Here: Check Out My #1 Online Business Recommendation
Bad Things About SendEarnings
Every GPT site, even the best ones, has received different complaints from its users.
On this part of my SendEarnings review, I will discuss the ugly things about this platform, which could very well be the reason why some people assume that there is a SendEarnings scam going on.
#1 You Will Not Get Paid Enough
Did you take a look at your potential earnings with SendEarnings? Other than the special offers that might reward you a single dollar or more (if you're lucky), all your earnings with the tasks are in cents.
#2 Limited Tasks
In addition to not getting compensated enough, the most common problem shared by most SendEarnings members is the lack of tasks.
With the meager rate of rewards and the poor availability of tasks, how long will it take for you to accumulate $30?
#3 Task Disqualifications
Some people express hate with the SendEarnings platform because they completed surveys and tasks that weren't credited.
I would be upset too to spend hours on a survey or an offer only not getting rewarded in the end. I could easily see this as the source of the SendEarnings scam rumors.
#4 No PayPal Payment Option
Another thing people frown upon the sendearnings.com site is the payment options. You can only get paid thru Check or VISA card; both require delicate and confidential information.
If you are the kind of person like me who wouldn't dare give crucial information on the Internet, then SendEarnings might not be for you.
If you prefer GPT sites that supports PayPal payments, then you could try PrizeRebel instead.
#5 Not Open For Every One
When I was writing this SendEarnings review, I decided to join the platform to get a better peek inside.
Unfortunately, it appears that SendEarnings is not available worldwide.
If you are set into making money online completing paid surveys and online tasks, here is a complete list of the legit GPT sites today.
Before You Leave: Check Out My #1 Online Business Recommendation
Is SendEarnings.com A Scam
During the time I am writing this SendEarnings review, I didn't find any substantial proof that there is an intentional SendEarnings scam going on.
There are a couple of downsides about this online business opportunity, but even those are expected from a GPT site.
Should You Join SendEarnings
I believe the answer to this question depends on the business opportunity that you are looking for.
If you just want to earn a few bucks during your free hours, then SendEarnings is an opportunity for you to get paid by completing simple online tasks.
However…
You cannot expect to earn a full-time income at home with GPT sites like SendEarnings.
Moreover, I also believe that if you want to get paid by participating in online surveys and completing online tasks, this GPT site will give you better cash rewards.
SendEarnings Alternative
If what you are looking for is a business opportunity that will allow you to:
earn a full-time monthly income (or more) at home and
solve your financial problems…
Then I have something that is perfect for you!
The online business program I am telling you about involves affiliate marketing. It has already changed the lives of many people.
This business program is what allowed many people (even complete beginners) to generate a 6-figure income at home.
It could do the same for you too!
But the best part about this business program? You can get started for free!
My Humble Advice
Whether you spend your time doing surveys or completing ta​​​​​​​​sks with a GPT site like SendEarnings or start your own business is all up to you.
But always remember…
No matter which opportunity to make money you get started with, be sure that it is something you are truly passionate about.
Having a success blueprint like this will also give you a better chance to success!
Related: If SendEarnings Is Not The Business Opportunity That You Are Looking For, Try This!
Final Words
Thank you for taking the time to read this SendEarnings review.
I hope that you found this useful in revealing the truth behind the SendEarnings scam rumors going on.
Feel free to share this to other people if you think this could help them too.
Meanwhile, if you have questions or any information that you want to share about SendEarnings, drop them at the Comment Section below.
Until next time and I wish you the best of success in the future.
Your pal,
Jay
FREE COACHING PROGRAM
TURN YOUR PASSION INTO A SIX FIGURE ONLINE BUSINESS
Finally! A Proven Step-by-step Method To Earn A Six Figure Income Online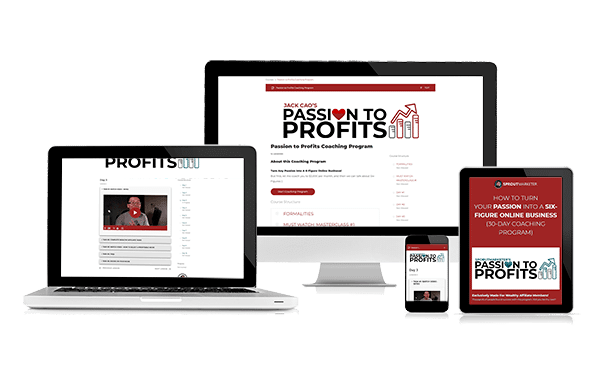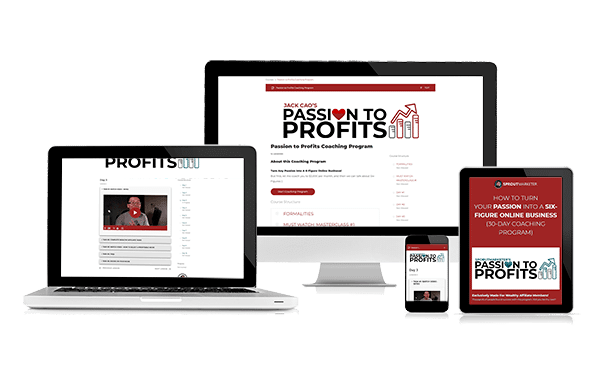 Claim Your Free 10 Day Passion to Profits Course…