What is Affiliate Marketing?
The awesome thing about Affiliate Marketing is that you have the flexibility to build any business based on your passion and on top of that, the initial start up cost is low.
All you need is a website and hosting service (Some might even argue that you do not need a website to be an Affiliate Marketer).
So, what exactly is Affiliate Marketing?
Let me explain what Affiliate Marketing really is in this short 2 minute video:
The concept of Affiliate Marketing is really simple, you recommend other people's or businesses' products and earn a commission out of each successful sale.
There are basically 3 parties that are involved in the Affiliate Marketing model: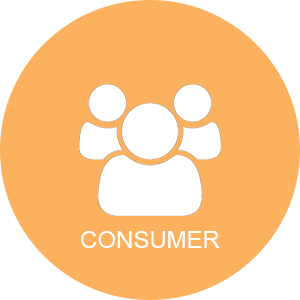 The Merchant
Merchants are mainly the product creators/owners or the product distributors.
For example, you have a new idea to create an online course that teaches people how to become a great home cook.
And, because your personal effort to get the word out for your new online course isn't enough to reach the wide audience (unless you have millions of followers to begin with), you need the help of someone else, an affiliate.
These affiliates are individuals who would do everything, at their own cost, to help you promote your business, and you'll pay them a cut of the sale for their efforts. Affiliate Marketing is like the word of mouth of the modern day.
Nowadays, even if you run a brick and mortar store, it would be wise to set up an e-commerce store to sell your products. With your e-commerce store setup, you can leverage on the power of affiliate marketing to drive sales to your business.
It is obviously difficult to create an affiliate program for your business without proper resources, and that's why business owners either leverage on Affiliate Networks to run their affiliate program or they leverage on available software tools.
What are Affiliate Networks?
Affiliate Networks like Clickbank and Shareasale, are a marketplace for affiliate programs.
These affiliate networks, houses thousands of Affiliate Programs, and they have thousands of active affiliates to promote the products of the network, which means that if you as a merchant joins an affiliate network, you already have a group of hungry affiliates dying to promote your products (if your products fit the affiliates' appetite).
Although there is a big advantage of joining affiliate networks, you have to ensure that the affiliates promoting your product are qualified affiliates. For example, if your product is only looking for customers who reside in U.S., U.K. or Canada, you don't want affiliates who bring you prospects from Nigeria (this is only for an example).
As a merchant, you want to know more about your affiliates, and where they get their traffic from.
Affiliate Networks like Clickbank doesn't allow you to filter quality affiliates, so you have to do your due diligence and see which Affiliate Network fits your business.
What are the tools available to create an Affiliate Program for your online business?
Learn more about Click Funnels here.
The Affiliate
The Affiliate will use all means to promote a product for the company they are affiliated with.
If you are looking at this, I guess you are aspiring to become an affiliate marketer.
The secret to becoming a successful affiliate marketer is to build a business around a niche that you are passionate about or you are interested in, this concept is called niche marketing.
What is Niche Marketing?
You have to know, there are millions of affiliate products online, but not all products are suitable for your affiliate business.
To be successful in affiliate marketing, you have to build an affiliate business around the niche that you are interested in, which means that you'll only promote products that are relevant to the people in that niche.
This way, you are becoming an authority (an expert) in that niche, and people will trust and follow your recommendations.
How to be successful with Affiliate Marketing?
Now that you have selected a niche that you want to build your business around, let's get into the nitty gritty…
To be successful in Affiliate Marketing, there are basically 4 steps:
Pick the right Affiliate Products to promote
Drive Quality Traffic to the Affiliate Product
Retain Existing Customers
Build an Email List of Followers
Step #1: Pick the right Affiliate Products to promote
More than just the quality and experience of the products, you need to pick the right kind of products to promote.
Obviously, you don't want to promote a product that only earns you $1 per sale. That would mean that you have to sell 3,000 units of the product every month to make a living online.
Our goal as an affiliate marketer is to become financially free after several years (or maybe months) of doing the business.
To do that, we have to pick the right products with the right attributes to promote (If you are a merchant as described above, and you are looking at this, you'll know what to do):
Attribute #1: Sell-ability (Convertibility)
Were you a customer of the product that you are promoting? If yes, what attracts you to buy the product in the first place?
Understanding the reasons for you to buy the product is one of the most important factors to get someone else to buy the product.
Was it because of an advertisement that you saw, or maybe you were attracted to the benefits the product can bring to your life?
If you are promoting a product that do not have proper advertisements for you to use (affiliate tools), or do not provide the support you require, or maybe the product owners are sloppy with their after-sales support which results in bad comments and refund requests, then you will have a hard time promoting the product (that's unless you are a great marketer).
It is super important to choose a good quality product to promote, and the best gauge of the quality is your personal experience with the product itself.
Attribute #2: High Commission Rate
Like I've said above, you don't want to promote products that earn you only a dollar, you want to promote products that offer a good percentage of commission or products that has a back-end sales funnel that provides you with more commissions on a sale of the higher tier products.
A good percentage of e-commerce commission payout (physical products) is as follows:
The above is adapted from Amazon because they are the best gauge for e-commerce commissions. Physical products will typically have a lower affiliate commission rate because of the overhead of running the business.
My personal favorite is to promote digital products because their commission rate could be as high as 30% to 90%.
By digital products I mean, e-book, online courses, memberships, Webinars, Conferences, etc, or anything that doesn't have a physical presence.
Here's a list of high quality digital products with high commissions.
Attribute #3: One-time sale vs Recurring sale
My personal favorite is affiliate products with recurring sale. This means that you'll earn a commission for as long as a customer stays a customer.
Recurring commissions are usually found in membership programs, like an online education platform, online magazine, or an online software.
As you have grown a pool of paying customers month after month, you can see a steady growth in your income every single month. It's like a salary increment, but on a monthly basis.
However, for me to choose an affiliate program that pays only on the first sale, I'll usually select a program with high ticket products (Commission of $500 and upward).
There is really no value in promoting a product that pays $20 one-time because you'll have to drive tons of unique traffic (new prospects) to the product every single month. What if you can't drive that much traffic in a particular month, and your family depends on your income?
So, to sum it up, you should pick a high quality product that pays a good commission. Here's 2 lists of digital products that you can promote (one for recurring income and the other for one-time commissions):
Attribute #4: Cost per Acquisition vs Cost per Action vs Cost per Click
Depending on the type of Affiliate program you've entered, you'll be compensated differently. You must understand your affiliate program before you sign up to it.
While most affiliate programs offer a Cost per Acquisition model (Commissions paid when there is a sale), there are programs out there that pays you by the "Click" or an "Action".
Cost per Click Affiliate Model
For example, there was an affiliate program where I would be compensated $2 – $4 per click when someone clicks on my affiliate link. This model sounds extremely lucrative, but you have to be careful where you are sending the traffic to.
This kind of offer could be a scam, because it is difficult to sustain this compensation model, so you have to do your due diligence before you send traffic to the program.
If you run a blog like mine, you'll understand that reputation and authority is very important. People trust your blog for a reason, and you shouldn't take advantage of their trust. So, be sure to only send your blog visitors to legitimate programs.
Cost per Action Affiliate Model
This model is very common in the online trading industry.
The online trading platform will pay a commission based on the trade activity of the user you've referred.
Basically, you won't be compensated when someone clicks on your affiliate link and joins the program, but you will be compensated by a percentage of an action done by the user you've referred.
For example, when the user executes a trade in the trading platform, the trading platform will earn a trading fee, and they will compensate you a percentage of the trading fee they've earned.
This might sound meager, but when there is a lot of trades by multiple users, you'll continually earn a cut of the trading fees, and to me this is a very lucrative compensation plan.
Step #2: Drive Quality Traffic to Affiliate Products
There are basically hundreds of ways to drive traffic online, but first you have to understand where your traffic congregates and at which stage of the buyer's journey they are at.
Here is a list of the most common ways to drive traffic online:
Blogging
Social Media Marketing (Organic & Paid Ads)
Solo Ads
Search Engine Marketing (Organic & Paid Ads)
Forums
Banner Ads
Whether it is through paid medium or organic means, the cost of promoting the affiliate product is borne by the Affiliate.
An affiliate is compensated based on a percentage of a successful sale.
So, if you are an affiliate, and you are using paid advertising to drive traffic to the affiliate offer, you have to calculate your advertising expenses wisely, because you don't want to be in the losing end.
The affiliate marketing model is supposed to be a win-win-win situation for the merchant, the affiliate, and the consumer.
Step #3: Retain Existing Customers
Although this sounds like the job of the product owner, you as an affiliate can play a big role of customer retention.
Especially, when you refer someone to a program that pays a recurring commission, you have a vested interest in retaining the customer.
And, because you are trusted by the customers, they will come to you for advice.
This is where you have to work closely with the product owners to notify them if there are any detrimental issues that stop people from staying as a customer.
Step #4: Build an Email List of Followers
You've probably heard this before, "the money is in the list".
It is still true today.
Building an email list will allow you to constantly be in touch with the people who once trusted your affiliate business.
This will allow those people to remember your existence and there is a high chance that people will trust you again when you have another affiliate offer.
Many affiliate marketers took their email list for granted and they start promoting whatever products they are affiliated with.
To me, building an email list is like building a relationship.
Instead of constantly promoting products to your email list, you have to build a relationship with your list by providing value (For example, sending valuable information to your list via a blog post).
The Consumer
Needless to say, as long as we buy a product to consume, we are consumers.
Could you tell me, when you were deciding to buy a product online, what was the first thing that you did?
Research, right?
And how do you do it?
Google Search? Forums? Facebook Groups? Whatsapp chat? Word of mouth?
If you are an Affiliate Marketer, that is exactly what you need to figure out. Where your consumers are going to for research.
Adweek.com published an article that says 81% of the consumers do their research online before making the purchase.
In the past, the power of the word of mouth marketing generated the most sales for companies, and it is still the same in this day and age.
People go onto the internet to find reviews and recommendations from people who've actually tried the products.
As you position yourself as an affiliate marketer, your job is to share your personal experience of the product that the consumers are interested in.
The trust factor is extremely important in your affiliate marketing business. If you can show proof that a particular product works for you, there is a high chance that the consumers will buy the product through your affiliate link.
There is no difference to the consumers when they purchase the product through your affiliate link or directly from the merchant.
How much can an Affiliate Marketer earn?
In practice, you'd probably need to put in hours and hours of training and action in order to make your first sale. It is definitely not a "Get Rich Quick Scheme" that many "gurus" are preaching about.
However, the income that you can generate from affiliate marketing is definitely rewarding.
A successful Affiliate Marketer could potentially earn between $2,000 to $8,000 per month, and the figure rises depending on the products that you promote.
If you promote high ticket products, there is a chance that you can earn $10,000 to $20,000 a month.
Most affiliate programs are free to join, and the only costs you have are either the cost of setting up your website, or the cost of driving traffic (paid advertisements).
Like everything in life, you have to start from the ground up, and you can't expect to earn money immediately.
The first milestone that you want to aim for is to earn your first $100 online, that way you'll know that your online business work, and making money online is real.
All you have to do thereafter is to be consistent with your efforts, and you'll soon reap the rewards.
Many people didn't get passed the first milestone and they quit.
To be honest, the first milestone is the hardest to achieve, and once you've achieved that, the following milestones will be much easier.
If you want to learn how to be a successful Affiliate Marketer, I invite you to learn from Wealthy Affiliate because this is the place that got me to earn approximately $6,000 per month and allowed me to quit my full-time job to pursue my dreams.
Top 5 Courses for Building an Affiliate Marketing Business (For Affiliates)
As you know, in order to start any kind of business and to make it successful, you need knowledge and guidance. Without that, you are just like a headless chicken. Much like going to school to get proper education and get a proper job, Affiliate Marketing is similar in the sense that you need to educate yourself properly to create a job (a business) for yourself.
There are hundreds, if not thousands, of Affiliate Marketing training on the market, and I've tested most of them.
A lot of them gave big promises but never delivered, and out of those programs, and I've picked out the top 5 affiliate marketing training programs that will teach you how to build your affiliate business in the most concise and effective way.
Top training to build an online business and Affiliate Program (for Merchants)
I invite you to join this Free Funnel Hacking Webinar
My final word (From one Affiliate Marketer to another)
The path to success as an affiliate marketer is not going to be easy. There are many hurdles you have to overcome.
The first challenge and milestone is to achieve $100 online, and once you've achieved that, the next milestone will be easier.
The hardest part of becoming successful is to earn your first dollar online, and to be honest, I've struggled and failed many times, but it was the dream, the vision, and consistency that made me who I am today.
Maybe you are new to Affiliate Marketing or you've tried affiliate marketing in the past, or maybe you are struggling to find success, my advice is to be focused and consistent.
Don't be in Affiliate Marketing for the money (although it is important), be in affiliate marketing because you are passionate about what you have to share with the world.
Your passion will eventually turn into profit if you keep doing what you love.
Thank you for reading this article!
If you find this helpful, please, help to share it by clicking on the social media buttons (Facebook, Twitter, Google Plus).
If you'll like to discuss more about Affiliate Marketing, please, feel free to leave a comment below.
Your pal,
Jack