Bizrate Rewards – Scam Paid Survey Site?
Bizrate Rewards is another popular paid survey site that would not pay you cash. Yes, just like Nicequest.
But even though users are not getting paid with real cash, there are still plenty of people who are eager to join the Bizrate Rewards platform. Why?
On this Bizrate Rewards review, I will share with you all the things you need to know about this company. I will also reveal the truth about the rumors of Bizrate Rewards scam going on.
As a bonus, you will also be able to learn the rewards that you can get by completing surveys with Bizrate Rewards.
Review Summary
Name: Bizrate Rewards
Owner: Meredith Corporation
Price: Free to Join (Invite Only)
Bizrate Rewards Business Opportunity Rating:
Bizrate Rewards Platform Rating:
FOR ONLINE BUSINESS OPPORTUNITY SEEKERS
Before I get into the Bizrate Rewards review, allow me to clarify that I am neither promoting nor affiliated with this company.
What I will share with you on the entirety of this article are facts about the company along with my personal opinion at the end. If at some point you feel like you want to share your thoughts on anything in here…
Please do so in the Comment Section at the bottom of the page.
What Is Bizrate Rewards
Bizrate Rewards is the market research and paid survey platform of the eCommerce website Bizrate.
On its official website, Bizrate Rewards offers anyone a chance to get rewards by participating and completing different surveys.
About The Company and Owner
Now, pay close attention because I found out that many Bizrate Rewards reviews on the Internet today got this information wrong!
Connexity Inc no longer owns Bizrate Rewards.
Base on this image I excerpt from the Better Business Bureau, it appears that Bizrate is now owned and managed by Meredith Corporation.
Farhad Mohit and Henri Asseily initially founded Bizrate as Binary Compass Enterprises in June of 1996.
Other than what you can make off from its FAQ section, there isn't much information regarding the company background on Bizrate Rewards' official website.
But if you wish to learn more, click here.
How Does Bizrate Rewards Work
You can only earn points with Bizrate Rewards thru online surveys, unlike the most popular paid survey and GPT sites of 2019.
It is also crucial for you to remember that Bizrate Rewards has no mobile app. They used to have one for Android and was at the point of developing one of iOS, but it was phased out in December of 2016.
This means that you will only be able to complete Bizrate Rewards surveys through email on your computer.
Joining Bizrate Rewards
Unlike other popular paid survey sites, you cannot immediately become a member of Bizrate Rewards anytime you wish to.
There are two ways for you to sign up and become a member of Bizrate Rewards. You either purchase goods from a partner retailer found in the Bizrate online shopping website or, you must be invited directly by a member.
At the moment of this review, Bizrate Rewards is only available in the US. So if you are living elsewhere, then have to look for other options.
Once you get invited, you can immediately proceed to become a member. It is 100% free, and there is no hidden cost in joining Bizrate Rewards.
But this may not come as a surprise because most of the paid survey sites have no registration fees.
How Much Can You Earn
Again, Bizrate Rewards will not pay you any money for participating in its surveys.
What you will earn are points which you can then use to redeem gift cards from Amazon, Apple, Target, Starbucks, and other popular brands.
You will need to earn a minimum of 5,000 points which translates to a $5 gift card of your choice.
Points To Earn Per Survey
For most surveys in Bizrate Rewards, you can earn between 200-500 points.
However depending on your luck, there are instances when will only earn below 200 points or, hit a jackpot and earn more than 1,000 points in a single survey.
While You're Here: Check Out My #1 Online Business Recommendation
Good Things About Bizrate Rewards
I always remain unbiased on all of my reviews. But to be honest, it is hard to find a single good thing about this platform.
Other than you can "potentially" get a gift card from popular brands such as Starbucks or Apple (which is not really impressive)
Bizrate Rewards has no exceptional feature that stands out.
My Concerns About Bizrate Rewards
To better understand the root cause of the Bizrate Rewards scam rumors going on, allow me to share with you the bad and ugly things about this paid survey website.
#1 You Might Get Charged
Be very careful when redeeming your gift cards from Bizrate Rewards. Many users have been a victim of getting charged due to unwanted subscriptions.
I would understand why people are very angry about this. The fact that you join a paid survey site to make a "few bucks" and ended up losing a lot of money instead.
#2 Poor Survey Selection
Users of Bizrate Rewards have been complaining about completing a 30-minute or more survey only to be disqualified in the end.
Although this is a common issue among GPT sites (Get-Paid-To), it is especially bad for users of Bizrate Rewards since the only way for you to earn points in this platform is thru surveys.
You cannot earn points playing games or watching videos unlike other platforms, say, PrizeRebel.
Imagine devoting an hour trying to complete a survey, only to end up not getting compensated with the promised X amount of points because it turns out that you aren't qualified.
It should be the responsibility of Bizrate Rewards to properly assign compatible surveys for each user.
#3 Limited Number Of Surveys
On top of not getting credit for completing a survey, one of the most common issue users complain about Bizrate Rewards is the minimal number of surveys you can participate each week.
Base on the actual experiences of users, you are only to get 1-3 surveys a week.
Imagine how many weeks will it take for you to earn the 5,000 points with Bizrate!
#4 You Cannot Earn Cash
Perhaps the most discouraging thing for me about Bizrate Rewards is you cannot expect to make money online with this paid survey site.
At best, you can get a $5 gift card should you manage to earn the 5,000 minimum which could take you many hours to do so. Granted that you actually get credit and earn points for the survey you completed.
In my opinion, these are the most reliable ways to make money online.
#5 User Experience Mostly Negative
I am no alien to people having bad experiences in different online opportunities to make money. But what surprises is me that most of the Bizrate Rewards user reviews you will find on the Internet are NEGATIVE.
If you are serious about taking part in this paid survey site, I suggest that you spend another hour or two after reading this Bizrate Rewards review.
I will warn you that you will not like what you will find.
From not getting points to getting unwanted credit card charges, below are some of the most recent negative Bizrate Rewards user experiences.
#6 No Mobile App
One of the beauties of joining a paid survey site is the flexibility of completing surveys while you are doing mundane tasks such as riding the train or while on a coffee break.
Because Bizrate Rewards discontinued its mobile app and still have none as I am writing this Bizrate review…
You will have no choice but to sit in front of your computer hoping to earn points for that $5 gift card. A big no-no for me. 
If I would sit on a computer…
I would rather look for legit ways to make a 6-figure income at home so I can quit my job than spend hours of it completing surveys for a coffee gift card.
Do you feel me?
While You're Here: Check Out My #1 Online Business Recommendation
Is Bizrate Rewards A Scam
I believe the answer to this depends on how you define a scam. Some people, especially Bizrate Rewards members, will argue that how can it be a scam when you can join in for free.
It is true that you can join Bizrate Rewards without a membership fee. However, I get why some people are saying that it is a scam.
There are too many issues on earning points with Bizrate Rewards. 
There are also members who got charged with service fees from different subscriptions such as magazines that they did not subscribe.
It is likely that when you redeem a gift card for a magazine subscription using the points you earned from Bizrate Rewards, you will have to cancel it manually or you will automatically get charged on the following months.
With all that said, I think that Bizrate Rewards is not a scam.
Bizrate Rewards is a legit paid survey site with a lot of room to improve.
But what do you think?
You can share your thoughts and experiences about this paid survey site on the Comment Section below.
Protect Yourself From Possible Bizrate Reward Scams
I repeat, as I was writing this Bizrate Rewards review, I found no substantial evidence of a Bizrate Rewards scam going on.
However, to protect yourself in the future, here are some helpful tips that could be useful.
Should You Join Bizrate Rewards
That depends. I think that whether you join Bizrate Rewards or look for other alternatives depends on your current priority at the moment.
Related: If Bizrate Rewards Is Not The Online Opportunity You Are Looking For, Try This Instead!
My Humble Advice
If you already have a stable income and you merely wish to get any type of compensation during your free time instead of spending it on social media…
Then a $5 gift check for a coffee from Bizrate Rewards ain't that bad.
However, if you are looking to make a full-time income online, Bizrate Rewards is not that opportunity.
You might want to take a look at other alternatives instead.
For starters, I feel that you will have a better chance of making a living from this online business program.
The same program has allowed many people to quit their jobs and still earn a full-time income at home. The best part is, you can get started for free too!
Final Words
Thank you so much for taking the time to read the entirety of this Bizrate Rewards review. I am hoping that you found the answers that you were looking for.
I also hope that I have provided you with enough information regarding the rumored Bizrate Rewards scams going on.
Kindly share this to other people if you think it could be useful for them too.
On the other hand…
If you have anything to ask about Bizrate Rewards or if you have more valuable pieces of information about this paid survey site that you wish to share with our readers, feel free to do so.
Until here and whether you decide to join a paid survey site or look for other opportunities to make money online, I wish you all the best in the future.
Your pal,
Jay
FREE COACHING PROGRAM
TURN YOUR PASSION INTO A SIX FIGURE ONLINE BUSINESS
Finally! A Proven Step-by-step Method To Earn A Six Figure Income Online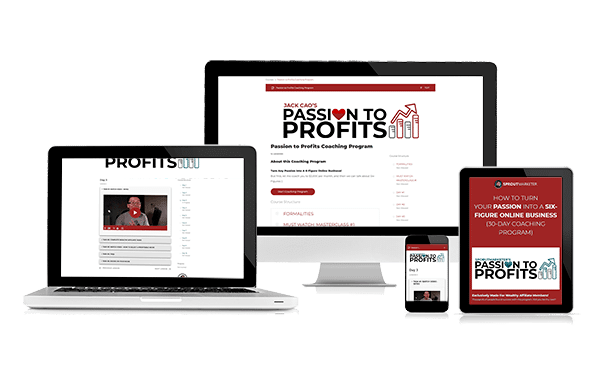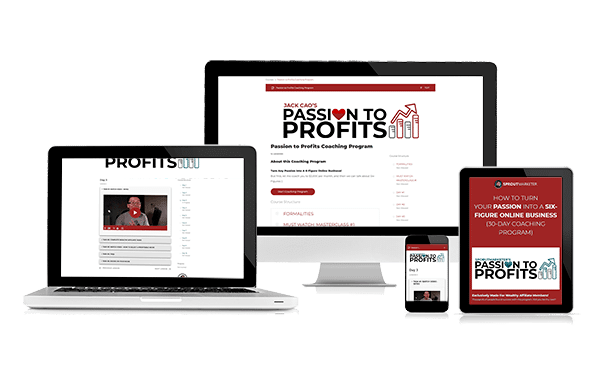 Claim Your Free 10 Day Passion to Profits Course…