Club Cash Fund Scam – Reviewed And Exposed
Credible review sites and plenty of people on the Internet are calling Club Cash Fund a scam. However, some thinks of this company as a blessing.
Who should you believe? 
Should you join the Club Cash Fund? 
Can you make money with this company?
Let's find out.
Review Summary
Name: Club Cash Fund
Founder: John (Chad) Stalvey
Cost To Join: $100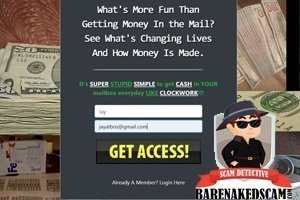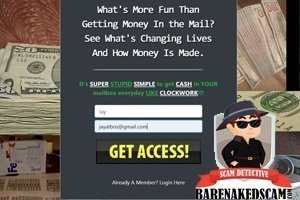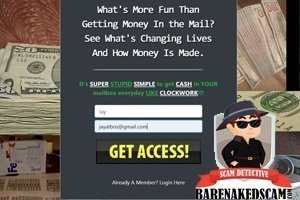 Club Cash Fund Business Opportunity Rating:
Club Cash Fund Product Rating:
WHAT I RECOMMEND: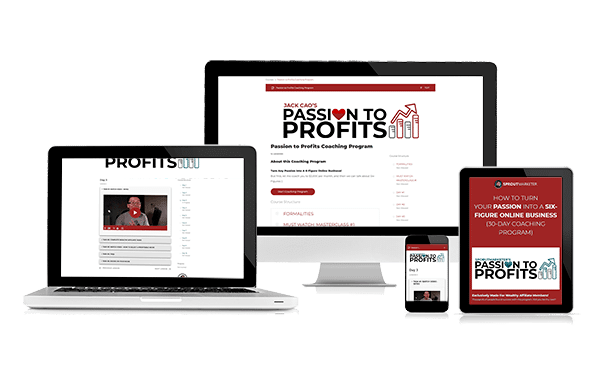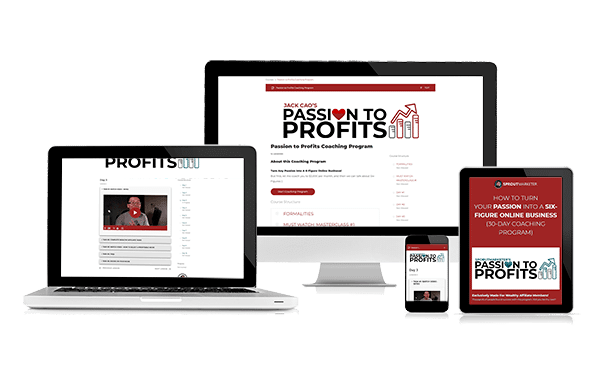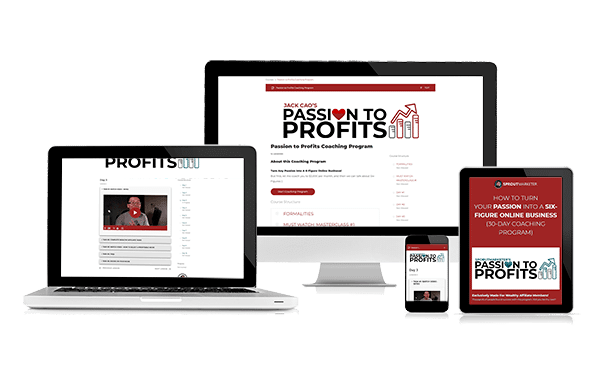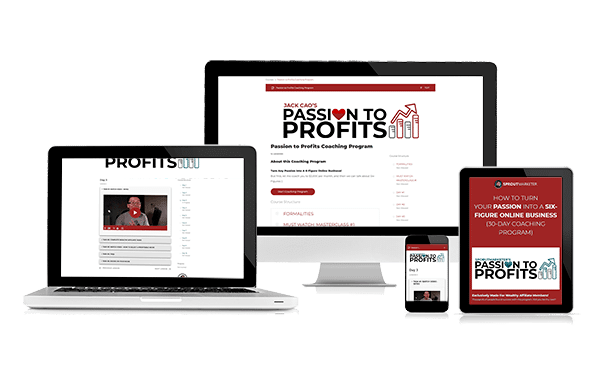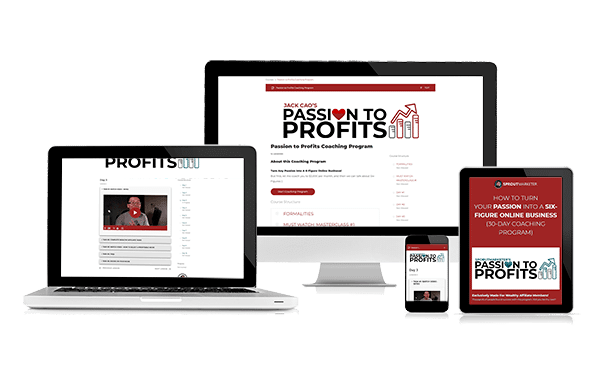 Turn Any Passion or Interest Into a Six-Figure Online Business
Having reviewed hundreds of various business opportunities, I have reasons to believe that the Club Cash Fund is a scam using an illegal cash gifting program. Another pyramid scheme.
But you can decide for yourself.
By reading this Club Cash Fund review, you will find out what led me to my conclusion as well as everything you need to know about CCF.
You can then make an informed decision for yourself whether you still want to take part in Club Cash Fund or invest your hard-earned money elsewhere.
Let's get started by talking about what is Club Cash Fund.
What Is Club Cash Fund
Club Cash Fund (CCF) claims to be a mail-order program where you can make easy money on your mailbox on autopilot. 
In a video presentation, CCF talks about how easy it's all going to be to make money because everything is done for you. There's no selling and explaining to do. You just have to promote the business.
Company Background And Owner
The company's official website is "clubcashfund.com." The domain for Club Cash Fund was created in 2018 and registered privately. 
You cannot access the site without having an affiliate link and not much about the company is revealed in there. You just get a sales video and a sign up form.
But on a company material, it says that CCF is founded by John (Chad) Stalvey. Stalvey is directly involved in previous suspicious investment schemes such as Numis Network (15KProfits), Infinite Leverage System, and Traffic Authority.
Club Cash Fund Products
This company has no retailable products that you can sell. All your income will come from recruitment and recruitment alone. Now, this is a major red flag.
Because according to the FTC, this is the definition of a pyramid scheme.
While You're Here: Check Out My #1 Online Business Recommendation
How Does Club Cash Fund Work
If you want to take part in Club Cash Fund, you need to pay a $100 membership fee. You will then be given access to your Club Cash Fund dashboard.
In your CCF dashboard, you can see your earnings, the number of downlines that you have, your affiliate link which you will share with your prospects and among other things. You won't be getting any Club Cash Fund products.
So where did your $100 go?
Good question! $20 will be given back to your account. $20 will go to the company, $20 to the "Pro Rotator," another $20 for your sponsor and the last $20 to your sponsor's sponsor.
You will need to promote CCF to other people using your affiliate link so you can make money.
When a person joins CCF using your affiliate link, and that person pays $100, you'll receive $20, the company, your sponsor and the Pro Rotator. So on and so forth.
Precisely what the FTC describes as a pyramid scheme.
What Is The Pro Rotator
Nothing. It is a made-up system that assigns your position in the pyramid from top to bottom.
What happens when you reach the bottom? You move to the top again. 
Unlike the legitimate MLM companies, pyramid schemes don't have real products. So often, these companies come up with something silly to make it appear that they have one.
In the case of Club Cash Fund, it's the Pro Rotator.
Do you still feel like joining the Club Cash Fund? Wait until you read the next section of this Club Cash Fund review.
Click Here: Family Man Quits His Job To Make A Six-Figure Income At Home. Here's His Story.
The Ugly Truth About Club Cash Fund
There are good reasons why many people (including me) are calling Club Cash Fund a scam. 
#1 Lack Of Transparency
Club Cash Fund official website (clubcashfund.com) reveals nothing about its business model or owner.
It also doesn't have a FAQ page, and even the company's compensation plan is not disclosed.
#2 Huge Similarities To Known Scams
I have reviewed different scams in here, and I cannot help but wonder if the Club Cash Fund is related to another scam with a similar name, Fast Cash Club.
But the other companies that use illegal money gifting model similar to CCF is the African-based pyramid schemes Global Dream Network and Zarfund.
#3 Unrealistic Claims
Another telltale sign that Club Cash Fund is not a trustworthy company is how it makes you believe that it is possible to make easy money without doing anything.
This is a standard line of online scammers.
Unfortunately, there is no such thing as a Get-Rich-Quick program. To make money in any business, you will need to have skills, determination, and put a lot of hard work.
#4 Illegal Business Model
The gifting scheme program by Club Cash Fund is illegal according to the 18 U.S. Code § 1302, Mailing lottery tickets or related matter.
Anyone found guilty in participation with this kind of schemes shall be fined or imprisoned.
After knowing these things, are you still willing to take part with Club Cash Fund? Why or why not?
Share your thoughts in the Comment Section below.
While You're Here: Check Out My #1 Online Business Recommendation
Is Club Cash Fund A Scam
I do believe that the Club Cash Fund is just another scam, a pyramid scheme that lures people in by promising easy money through recruitment.
Yes, you can make money with Club Cash Fund if you will be able to recruit people.
Nevertheless, it doesn't matter if this company will pay you and other members. It does not make the entire operation legitimate.
The Club Cash Fund has no products. 
When the recruitment stops, this entire scheme will collapse, and the majority of the people at the bottom of the pyramid (new members) will end up losing money.
My Humble Advice
It is not my place to tell you what to do with your time and money, but if you'd want my sincere advice, I would ask you to stay away from Club Cash Fund. 
There are so many red flags about this company. Club Cash Fund is likely a scam that will take advantage of you.
But this is my opinion, and you might think otherwise.
Based on the things I discussed in this review, do you think the Club Cash Fund is a scam? 
Do you have any valuable information regarding the legitimacy of CCF?
Let me know in the Comment Section below.
Click Here: Family Man Quits His Job To Make A Six-Figure Income At Home. Here's His Story.
Club Cash Fund Best Business Alternative
If you are looking for a legitimate way to make money online, then I have a business program that you might like.
This program involves affiliate marketing and has already changed the lives of thousands of ordinary people just like you.
Most people who have joined this program are now making a full-time income at home. There are even those that we're able to quit their 9-5 jobs and enjoy an early retirement finally. Take this guy, for example.
This could happen to you too – if you ​do it right.
But the best thing about this program? You can start today for free!
Final Words
Thank you for taking the time to read this Club Cash Fund review. I hope that you found the answers that you are looking for.
If you think this is useful, kindly share this to the people you know so they will see the truth behind the Club Cash Fund scam.
On the other hand, should you be interested in a free online course that will teach you how to make a living out of your passion, there is a signup form below.
Before You Leave: Check Out My #1 Online Business Recommendation
Until next time and I wish you all the success in the future.
Best,
Jay
FREE COACHING PROGRAM
TURN YOUR PASSION INTO A SIX FIGURE ONLINE BUSINESS
Finally! A Proven Step-by-step Method To Earn A Six Figure Income Online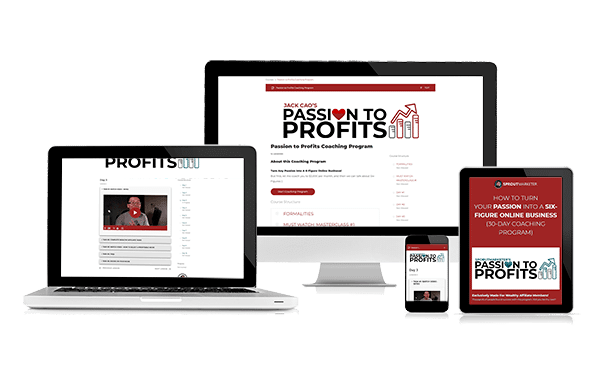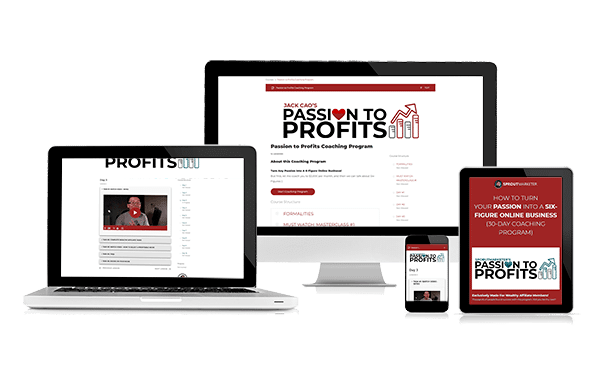 Claim Your Free 10 Day Passion to Profits Course…