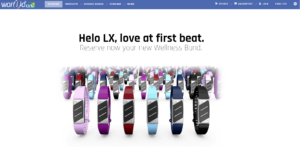 Name: World Global Network
Website: https://website.worldgn.com
Founder: Fabio Galdi
Bare Naked Scam rating: 1 Thumb Down
#1 Recommended Online Business Training with Proof: Click Here
Is World Global Network a Scam?
---
So, you've been introduced to World Global Network and you wanted to know if this is a good opportunity as others claim or is it just a scam.
You've come to the right place because I am going to share with you everything you need to know in order to make an informed decision.
The first step to identifying if this is a good opportunity is if you have personally benefited from the products of the company.
You are probably poached to sign up as an independent distributor before even testing the products.
The thing about an opportunity like this is that you have to believe that the products work before you sell or promote it.
If you don't believe that it works, how will others believe you, right?
Now, is World Global Network a scam? The answer is NO, but you need to know what you are getting into… A market full of strong competitors. (I'll discuss more below).
Before that, let us understand what this company is all about…
This program has led me and thousands of people make a Life Changing income online. Find out how you can too!
What is World Global Network?
---
World Global Network was founded in 2011 by Fabio Galdi. He believes that technology can help people live better lives.
Through the innovative products that they sell, World Global Network believes that they can transform and empower others.
The company distributes 2 main products, the Helo Wellness Band and the Biozen, and it operates through direct marketing, or what others call Network Marketing.
As much as the company tells you that its products are unique, unfortunately they are not.
There is so much competition on the market, and honestly, its competition provides the same kind of technology, the same kind of usability, and at a cheaper price.
World Global Network's Products
1. Helo Wellness Band
The Helo Wellness Band is a wrist band that collects all your biological measurements and stores it in a database.
By doing so, you can compare and check your results on a regular basis.
This will also help you make the necessary changes and improvements in your lifestyle. They also aim to build a database which can be useful in improving health and wellness.
But how secure is your personal information in this database? And how does it really work?
This wellness band comes in different packages. They have the Helo LX Personal Bundle, which consists of one wellness band. This is sold for approximately $390.
They also have the Helo LX Bundle which comes with two wellness bands and it costs $830.
Next is the Helo LX Family Bundle which contains 4 wellness bands and you can buy it for $1,555.
On the other hand, the Helo LX Premium Bundle comes with 6 bands and it costs $2,309.
Well, no matter how Helo differentiates itself from the other Fitness bands on the market, I personally feel that they are similar.
We'll discover the differences between Helo and other product brands below.
2. Life Log
Life log is a system which works with the Helo wellness band.
It records the measurements collected by the Helo band in order to make your own personalized profile.
It tracks and records your biological measurements such as heart rate, blood pressure, breath rates, sleep analysis and many other details.
3. Biozen
To say it simple, Biozen is a system which can protect you from the harmful radiations brought about by the gadgets that you use every day like computers and mobile phones.
And again, this technology is not new to the market, there were already competitors before Biozen like Electrosmog Protection, Swiss Harmony, and Pharmavita.
This program has led me and thousands of people make a Life Changing income online. Find out how you can too!
How different are the products of World Global Network from its competitors?
Helo Wellness Band
It is said that other wellness bands provide limited functions and it does not justify the cost.
We all know that the Helo Wellness Band provides the following functions:
Heart ECG
Heart Rate
Blood Pressure
Breath Rate
Fatigue Level
Mood
Sleep Quality
Daily Steps
Distance
Calories Burned
Now, let's see what other brands like fitbit provide:
So, is Helo Wellness Band unique to the market? No!
Is Helo Wellness Band the best in the market? No!
I'm not trying to deter you away from Helo, but I just want you to know what's out there in the market and what are you getting into.
For me, if I am a Fitbit user, I wouldn't trade it off for Helo, but if I am totally unaware of this technology, I'll probably be convinced that Helo is unique.
Is Helo Wellness Band Really cheaper than its competitors?
It's not exactly the cheapest in the market as well.
The Business Opportunity
The real difference between Helo and other health bands is its business opportunity.
If you want to earn money by promoting the Helo Wellness Band, you can join World Global Network as an Independent Distributor (or a Wellness Ambassador as they call it).
The company's compensation plan is also known as World Pay Plan, and in order for you to earn, you need to follow these steps:
1. Making sales
In this step, you need to make sales by promoting and selling World Global Network's products to other people. This is the first step in doing business with them.
2. Build your own team
Since it uses a multilevel marketing strategy, this company encourages you to have your own team in order to get higher sales. Plus, you earn whenever you get other people to join you in this company.
3. Earn bonuses
The company provides exclusive bonuses for every sales and persons you recruit into their company. Although it was not clearly explained on their website on the amount and percentage that you are going to earn for every level, I found this chart which discloses their earnings.
4. Live the life that you want
Since their commitment is to help other people uplift their quality of lives through their products, they also believe that they can help other people make residual income through the business opportunity that they offer.
Why Independent Distributors Fail?
Source: World Global Network Income Disclosure
I hope you are not thinking that this company can make you rich, because only the top 3% of the Independent Distributors make a good living with this opportunity, and only 0.5% makes a fortune out of this (see chart above).
World Global Network may not make you rich, but it can help you earn additional money, but why the majority of the distributors still fails? Here are some of the main reasons:
1. Negative mindset
When you are working in a Network Marketing Company, this will definitely include selling or having other people join you.
The truth is, you will always encounter discouragements and negative feedback each time you try to sell your product or promote a business opportunity.
So if you are someone who is easily discouraged, then definitely this business is not for you.
2. Being with the wrong group
Just like what I've said, selling is part of this business.
If you are a person who is not skilled in this area, you need other people to train you.
If by chance that you are with the wrong group, chances are you will not be able to earn and grow into your full potential.
3. Lack of leads
It is the nature of Network Marketing companies to have you recruit other people in order for you to earn.
Most of the time, the persons who are on top of the line are the ones who earn bigger because of the people who are under them.
As you know, in any kind of business, you need a constant flow of prospects in order for your business to bloom.
But, the problem is, how are you able to find a constant stream of prospects? Through canvassing? Internet? Your social circle?
It is only through proper training from the group that you are joining that will lead you to success.
Be very careful of who you are joining if you really want to be successful with this business opportunity.
This program has led me and thousands of people make a Life Changing income online. Find out how you can too!
My Honest Opinion
Now you know that the products of the World Global Network are firstly not unique and they are not the cheapest or the best in the market.
Would you still want to join the business opportunity? It is really up to you to decide.
I am not saying that the products of World Global Network are bad, but its just that there are many other options for consumers in the market.
Also, you must note that it is not easy to earn lots of money from this business opportunity, as much as they tell you that it is.
More than 95% of the Independent Distributors don't make enough money to survive.
Now, what if this business opportunity is not suitable for you? What's next?
If you've read some of my reviews before, you'll know that I was a part of many Network Marketing companies and didn't achieve any success until I found this program (Not Network Marketing).
This program has turned me from a nobody to a somebody online, best of all, you do not need to face any rejection, and it cost almost nothing to start.
Wishing you all the best in whatever decision you'll make, and thank you for reading this review!
If you find this review helpful, please share it by clicking on the social media buttons.
If you'd like to discuss more on World Global Network, please, feel free to leave a comment below.
Your pal,
Jack