Should I Join an MLM company? – 8 Questions to help you decide if Network Marketing is for you
So, you are contemplating if you should join the Multi-Level Marketing (MLM) or Network Marketing company you were introduced to…
And, there are so many questions on your mind that you hope somebody around you has the answer.
More likely than not, you will get a lot of negative feedback from the people around you.
On one hand, the Network Marketing opportunity seemed encouraging and it really feels that the financial success you dreamed about is around the corner.
You've seen so many success stories with the MLM company, and you thought that "if they can do it, so can you!".
But, on the other hand, you are worried that you will be wasting a lot of your time and money, and your family would think less of you if you didn't succeed.
So, in this article, we will try to tackle all of the questions you might have about the MLM opportunity.
Hopefully, you will be able to make an informed decision before you take the next step towards your financial goals.
It is important to understand…
What is MLM before you continue reading this article, because there will be jargon used, and it may be confusing.
So, be sure to read this article if you do not have a good knowledge of what MLM is about.
Now, I assume that you know what MLM is, the following series of questions will help you determine if the Network Marketing business is a good fit for you.
Question #1: Have You Personally Experienced Positive Results with the Products?
This is the most critical question that you have to answer.
And, if you don't have the answer yet, do not be hasty joining the MLM company.
My biggest advice to you is to NOT join an MLM company just because of the compensation plan!
Yes, it is enticing when someone coaxes you to join the company RIGHT NOW because you will be at a higher level in the pyramid. "The earlier you join, the more money you can make," sound familiar? 
Now, take a step back and think…
The reason for you to join this network marketing opportunity is so that you can promote the products of the company and earn some money along the way.
And, if your customer is satisfied with the products and wants to join the business as well, you'll start building a team of distributors.
But, if you didn't have the first-hand experience of the products, how would you know if the products will work for your prospective customers?
Would you make false claims that the products are amazing, even if you haven't tried it yet?
And, even if you've tried the products, but you haven't had any positive experience yet, would you lie about your experience just to make some money?
I don't know about you, but I couldn't get pass lying about my experience, because it is downright unethical.
Question #2: Are the Products Super Expensive?
Chances are, if you've purchased a super expensive product from an MLM company, you'd be inclined to promote the products, even if you didn't have any positive experience with it.
That's because we want to recoup our losses, and so we will do whatever it takes to earn it back.
So, before you make any big decision to purchase a super expensive product, do some due diligence.
Find out if other similar products are on the market that is not sold by an MLM company.
If there are, then find out what is so unique about the MLM products, and why is the price stacking up against you.
More likely than not, the exorbitant price of the products is set up to sustain the MLM compensation plan. I've shared the secrets of the MLM industry in this article.
So, if the MLM products are much more expensive than similar products on the market, then it is a good chance that the company is running a pyramid scheme than an MLM company.
Find out more about the difference between an MLM company and a pyramid scheme here.
Also, if you can't afford to buy the products and experience it yourself, don't even think of joining the business opportunity.
Question #3: Are You Ready to Lose Some of Your Friends?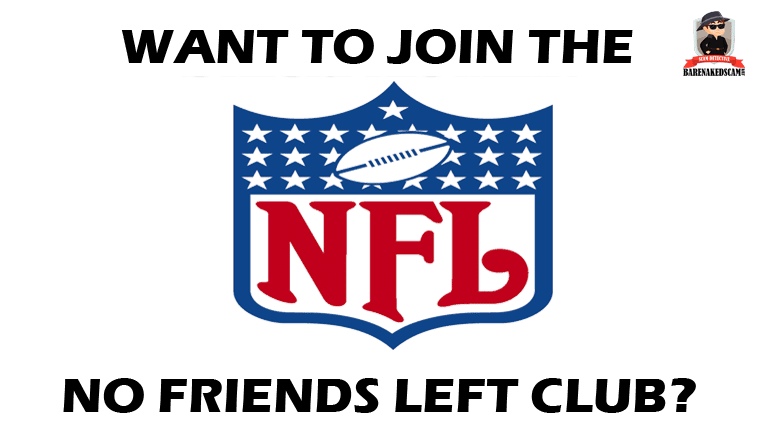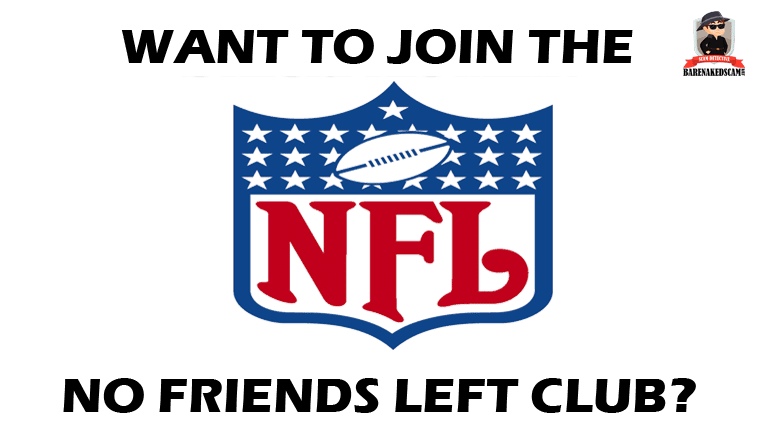 <img alt="Should I Join an MLM Company – Want to join the No Friends Left Club" width="758″ height="425″ title="Should I Join an MLM Company – Want to join the No Friends Left Club" data-id="9151″ src="https://www.barenakedscam.com/wp-content/uploads/2018/08/Should-I-Join-an-MLM-Company-Want-to-join-the-No-Friends-Left-Club.png" style="width: 100%;">
The truth about this business opportunity is that you have to leverage your network to be successful.
That's unless you master the skill of Attraction Marketing.
I've seen it too often that MLM business opportunities destroyed friendships.
And, in extreme cases, families are broken as a result.
Here are several scenarios:
#1 Scenario: A call from a long lost friend
It is always great to catch up with people you were close to in the past.
And, it is quite impossible to turn down a meeting with a long lost friend.
Because you genuinely want to know how is that person doing.
And, if there is a chance to rekindle the past relationship and get closer to that person.
That's until you realize that the meeting is more like a sales call for that person.
It makes you feel cheated, and you'd never want to meet that person ever again.
What a seemingly good meeting turns out being one that you wished never happened.
#2 Scenario: You bought an MLM product from a friend…
…And, there's a problem with the product.
After using the products for a few days, you realize that there are adverse effects on you.
You contacted your friend, and she said it's normal.
You trusted your friend, and you continued to use the product, and that's when your condition got worse.
Now, you told your friend that it is not going to work out and wanted a refund. She started to give you some excuse and said that she would look into it.
Then, crickets… She's gone with the wind, and you can't find her…
You realize now that friendship does not mean anything to that person.
#3 Scenario: You needed help from your friend who is your sponsor…
…And, she is nowhere to be found.
You trusted your friend that she would give you all the support you need when you join the business.
But when you need help and support, your "friend" is just too busy with her business.
And, she could care less about your success.
Now, if you are serious about this business..
Make sure that you don't do the same thing to your friends or family members. Otherwise, you will face the same consequences.
If the relationship means too much to you, I hope that you won't let the MLM business opportunity ruin it.
But, if you don't rely on your social network, how are you going to grow this business, right?
Here are several ways to become a successful network marketer without prospecting your social circle.
Question #4: Are You Ready to Commit and Invest in Yourself?
<img alt="How to be a successful Network Marketer – Invest in yourself" width="640″ height="436″ title="How to be a successful Network Marketer – Invest in yourself" data-id="9152″ src="https://www.barenakedscam.com/wp-content/uploads/2018/08/Should-I-Join-an-MLM-Company-Invest-in-Yourself.png" style="width: 100%;">
One absolute truth you need to know about an MLM business opportunity is that…
…IT IS NOT A GET RICH QUICK SCHEME…
I still can't believe till this day, so many people cling on to the false promises about MLM opportunities.
For all you know, whoever that claim that the MLM business opportunity is a path for you to get rich quickly, they are more interested in getting money out of your pocket.
It is because of this misleading marketing messages that give the entire MLM and Network Marketing industry a bad name.
If you meet someone like that, I highly advise that you stay away from that person.
The Truth is…
This business opportunity is tough, and you are going to meet a lot of people.
People from all walks of life and you are going to be put on the spot when you are promoting the MLM Company.
This means that you will eventually gain a lot of experience, and most of the time, the negativity surrounding this business opportunity will consume you if you let it.
It is a constant struggle to stay positive in this business, especially when you didn't get any results, even after putting in all the hard work.
So, you have to invest money in yourself to help you stay positive throughout.
My recommendation is to join a group of successful network marketers who understand your struggle.
This way, you know that you are not alone and that there is a light at the end of the tunnel.
Question #5: Are You Ready to Become a Sales Person and a Leader?
If you are not accustomed to being a salesperson, it's time for you to get out of your comfort zone.
The fact is, no matter how glamour your sponsor claims this business opportunity is, the absolute truth is that…
…It merely is a sales job…
In fact, it is much harder than a sales job.
On top of just selling a product, you are selling a dream (the business opportunity).
And it takes more than just the product description or benefit to influence people to join your business.
The fact is, real money is not made from product sales.
Yes, you can make some money selling the products, but there's just a limit to how much you can earn doing it. This article will tell you why Recruiting is the only way for MLM success.
The real money is in building an organization…
To earn an income that is worth mentioning, it requires you to leverage other people's time and money.
Which means to build (some would call it "recruit") a team of distributors.
Because, when you've built a large organization, the business can run without you.
And, you'll be making money without actually doing anything.
To reach that point, you have to recruit new distributors and coach them to build their organization.
And, as your recruits grow their organization, yours grows as well.
Much like any business organization, your organization will look like a pyramid.
And, if you can't differentiate the difference between a network marketing company and a pyramid scheme, you should read this article.
So, to put it simply, for you to become successful with network marketing, you have to become a great (influential) leader.
The question is, are you ready to transition into a leader?
Question #6: Do You Have the Right Personality and Mindset?
As you know, sales are not for everyone.
It is for those people who have the toughest mind…
I am pretty sure if you embark on this journey as a network marketer, there will be many times that you will feel discouraged.
Whether it is a failed sales meeting, or your spouse trying to talk you out of this business opportunity…
You have to stay strong and focused on your goal.
Here are some of the personalities you should possess as a network marketer.
Highly engaging
Passionate
Accountable
Goal Oriented
Understands your prospects thoroughly
Relationship Driven
People with these characteristics are more likely to succeed in the MLM business.
Either you already possess the characteristic, or you aspire to possess it.
Truth be told, these are the characteristics that can be nurtured through real-life experiences.
And, you need a great mentor to guide you.
Question #7: Have You Found a Mentor?
Especially if you are new to this industry, you need a lot of support and guidance.
But, the problem is, you can't rely on your direct sponsor to mentor you.
That's because your sponsor may be someone new to the business as well.
So, if you depend on your sponsor for support, you'll probably end up in a situation where the blind are leading the blind.
If you seriously want to achieve success with Network Marketing, you have to find a mentor who has walked a thousand miles in your shoes.
Someone who has been through the process and became successful.
Because, the success rate in the MLM industry is so low, there's only a handful of people who did earn a lot of money with an MLM opportunity.
So, finding someone who is successful and who is willing to coach you, is like finding a needle in a haystack.
Personally, I've been searching high and low for mentorship programs where successful network marketers congregate, and just a while ago, I've found two.
These communities are "Elite Marketing Pro" and "Ninja Networker".
How I wished I've found these communities when I was a part of an MLM company.
Question #8: Are You Ready to Beat the Odds?
If you don't know it yet, let me disclose this alarming fact.
More than 95% of the people who ever joined an MLM company fails.
And the reason for failure has little to do with the MLM company or its products.
If you've read to this point, I believe you already know some the reasons (as I've discussed above).
But, the toughest problem that causes the majority of the people to fail is the failure to find a constant stream of prospects.
Let's face it, no matter how great a salesperson or a leader you are, if there are no eyeballs on your offer, there's no business.
However, the leaders in the MLM company are not helping you find quality leads…
More likely than not, the marketing training that you'll get when you first join the business will be as follows:
Make a list of people whom you think will be interested in the products of the MLM company;
Categorize those people into "People who may be interested in the products", "People who are likely to join the business opportunity", and "People who may be interested in the products and the business opportunity";
Start by contacting the people in the list to make an appointment;
Meet the people and start sharing the products and the MLM opportunity;
Ask for referrals from the people you meet;
Follow up with the people who didn't buy from you.
The problem with this strategy is that you may be targeting the wrong group of people, and you may risk losing friends along the way.
Finding an endless stream of new prospects is part of a larger equation of success.
If you are serious about beating the odds, there are several ways for you to become a successful network marketer.
Network marketing or Multi Level Marketing, is one of the toughest nut to crack, and it is definitely not a business for everyone.
Now… What if Network Marketing or MLM is NOT the Right Business for You?
So, I believe by now you should have the answer as to whether or not Network Marketing or MLM is the business opportunity for you.
If you still have questions that are unanswered in this article, please, feel free to leave a comment below.
I will try my best to answer them.
But, what if Network Marketing is not for you?
I am sure you are looking at this article with the intention of earning some extra money from the comfort of your home, if possible, right?
So, here are the 3 most popular Online Business Opportunities that helped thousands of people become successful online.
I hope either one of these opportunities will be the path of your success.
I wish you all the best in whichever route you take. Thank you, and I'll appreciate if you can share this article (but of course if you think this is worthy).
Your pal,
Jack