Is Traffic Authority Scam?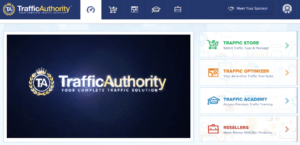 Name:  Traffic Authority
Website:  www.trafficauthority.net
Price: $220 to $8397
Owners: Greg Chambers, Doug Wellens and Chad Stalvey
Income Opportunity rating: 2 / 5 Stars
#1 Recommended Online Business Training with Proof: Click Here
---
There has been a lot of hype surrounding this program and I am curious myself if I can make money from this program.
I took the leap of faith and joined the program and little do I know that in order to make money from Traffic Authority, I have to make a huge investment.
Here is a screenshot of my payment to Traffic Authority: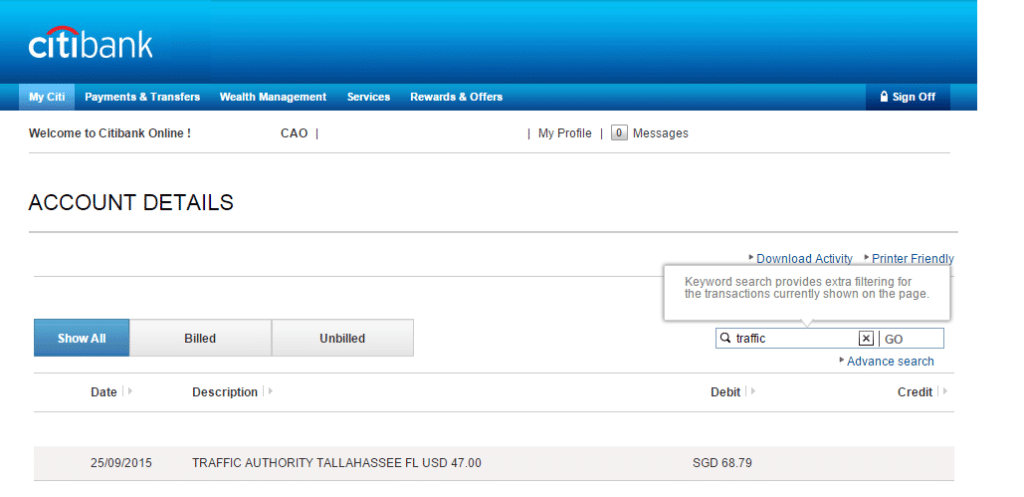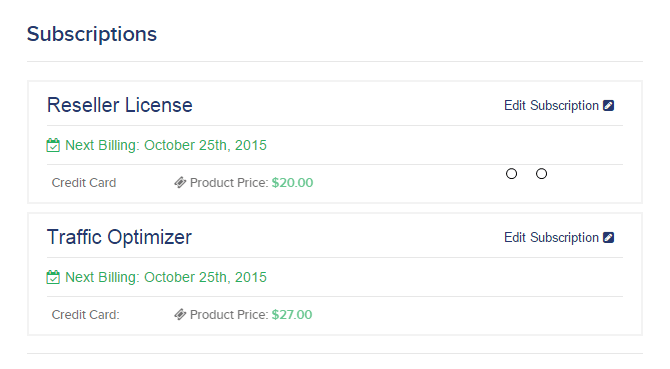 At the store front, I thought that by just paying a reseller's license fee of $20/mth, I would be entitled to all the commissions whenever I introduce people to Traffic Authority and they purchase any products.
I was so wrong! I am only entitled to the commissions where I on the products that I own.
Meaning to say, if I bought the Basic Traffic Package for $220, I am only entitled to receive commissions if someone else bought the Basic Traffic.
If that someone else bought the Diamond Package for $8,397, I will not be entitled to the commission.
So, if you ask me if Traffic Authority is a scam, I would say no, however, it is not a good opportunity for beginners either.
Now, let's take a look at an overview of all the Traffic Authority products below.
The Traffic Authority Products
---
The products within the Traffic Authority are categorized into 4 categories:
Category 1: Traffic Store
In here, you or anyone whom you introduced to Traffic Authority can purchase Premium Traffic Packages ranging from $220 to $8,397. The picture below illustrates each traffic package:
To be honest, these traffic packages are very expensive and there are no guarantee that the traffic or leads it generates to your website will convert.
What if you spend $8,397 and only got a return of a few hundred dollars of sales conversion? It is a risk that you have to take.
Depending on the Traffic Package that you purchase, here are the commissions that you will make for each successful sale in that category: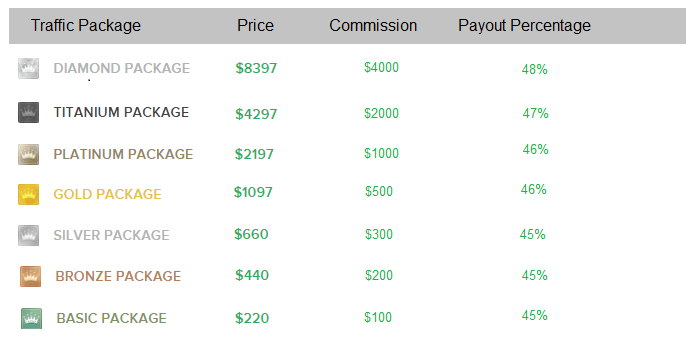 Though the commission payout is attractive, you have to purchase the Traffic Package in order to earn commission from that Traffic Package.
Category 2: Traffic Optimizer
This package which cost $27/mth includes services such as Capture Page Builder, Link trackers, Split Testing software, Pop-ups, Timers and Exit Pages.
These are all great tools and I can't argue because the cost of these services are rather reasonable. If you purchase the Traffic Optimizer, you will be entitled to receive a commission of $20 from this product whenever there is a successful sale from your referral.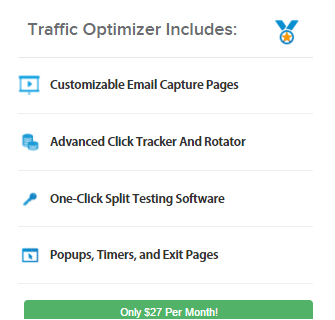 However, I would say that these services are mainly for people who want to promote Traffic Authority. There is very little training for people who just want to use the Traffic Optimizer for their other businesses.
Category 3: Traffic Academy
It cost you $97/mth to get access to the training modules.
You will be entitled to a commission of $50 on any successful sale of this product.
To be honest, the training that you get in the Traffic Academy is minuscule, there are not much knowledge that you can get other than learning how to promote Traffic Authority, and using the Traffic Optimizer services.
For $97/mth, there are really a lot of other programs out there that provides tonnes of knowledge for you to be own feet in the online marketing world.
Here is an example of an Internet Marketing Training Program I am talking about.
Category 4: Resellers Program
Basically, this is the membership renewal fee that you have to pay in order to make any commission from any of the products.
Because Traffic Authority pays you and your sponsor such a high percentage of commission on any sale of the products, this Reseller program fee is a way for them to recoup their profits.
In my opinion, this is the BEST Way to Make Money Online.
The Traffic Authority Compensation Plan
---
Traffic Authority was previously known as Infinite Leverage System.
Now, it introduces the compensation concept from Infinite Leverage System into Traffic Authority.
The compensation plan starts from the splitting of the Commission between your sponsor and you.
Traffic Authority claims that by splitting the commissions between the sponsor and you, it will motivate the sponsor to help you get new commissions.
Partly true, but the fact is, most of the time your sponsor will care less for you because you are acquainted to your sponsor through the online medium, and you have no prior interaction with them.
Well, it really depend on who your sponsor is, some will make the effort to communicate with you, and some will not.
What if your sponsor did not make any effort to help you on your sales, but he/she still make the commission on your successful sale? Isn't it unfair? I leave it up to you to decide.
Look, the first 6 sale on each product type are split 50/50 between you and your sponsor.
Meaning to say, if you make a commission on a Diamond Package in the first 6 sale, where you are entitled to receive a commission of $4,000, effectively, you are only making $2,000, your sponsor will make the remaining $2,000 for doing nothing.
What's more is that after the first 6 sale, you will only make 80% of each successful sale that follows, your sponsor will make the remaining 20%.
Get paid FULL commission on your hard work. Find out how!
What is Traffic Authority exactly?
---
Have you heard of Multilevel Marketing (MLM) Companies? What about Affiliate Marketing?
Traffic Authority claims that their compensation plan is a hybrid of MLM and Affiliate Marketing.
If you want to know the difference between MLM and Affiliate Marketing, you can check out this article.
The fact is, no matter how hard Traffic Authority tries to combine both together, it still looks like an MLM compensation plan to me.
Traffic Authority in my opinion is another MLM company like Empower Network, Internet Lifestyle Network, Lifestyle Design Network, My Top Tier Business.
The reason is simple, in Affiliate Marketing, even if you do not purchase any products from the company, you are still entitled to receive commissions from any product sales as long as you have an affiliate account (which is usually free by the way).
Only MLM companies will require its members to pay for its own products before they can make any commission.
The thing I found interesting is that many so called "Gurus" are promoting Traffic Authority, like Devon Brown, whom you may know from the "Easiest System Ever" or "Renegade Success".
Promoting his "Easiest System Ever" is not enough, he utilizes his influence to get himself more commissions from his loyal followers. You see, there are so many "Gurus" like Devon Brown on the internet, so who can you trust?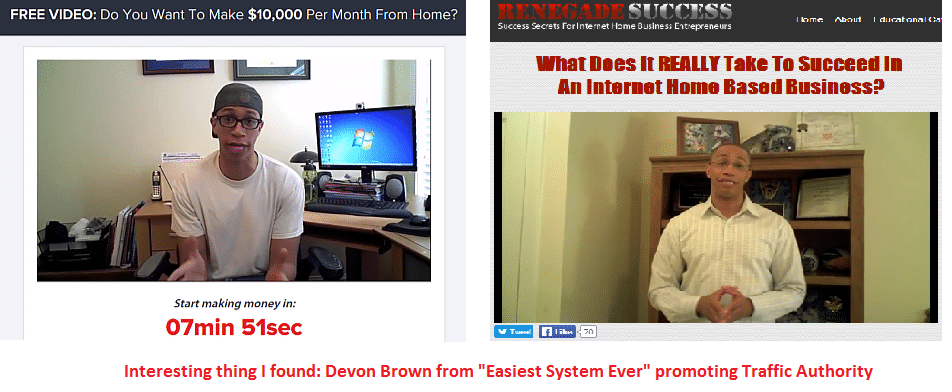 My Sincere Advice to You
---
Unless you have a lot of money to start this business, I would suggest that you avoid this.
I know that you may be tempted to hop onto the fast track to make as much commission as possible, but the fact is, nothing is easy and there are no guarantee even if you pay a few thousand dollars into Traffic Authority.
In my opinion, this opportunity is not suitable for beginners because it is too costly and it does not provide sufficient knowledge for you to stand on your feet in the Online Marketing industry.
When it comes to online opportunity or business, I always assess whether the business or opportunity will provide you with all the knowledge you need to be on your own feet.
If one fine day Traffic Authority is gone, will you be able to start from scratch and build another online business?
As for me, even if my website is gone and I am forced to start from scratch, I know I can build another successful website because I got all my foundation and knowledge right. Will Traffic Authority provide you with that kind of knowledge?
Well, if you want to know where I got all my knowledge and experience from, you can check out this program.
I invite you to share your views and experience on Traffic Authority, just leave a comment below and I will be more than happy to discuss this with you.
If you find my article useful, please feel free to share this with your friends and family by clicking on the social media buttons (Facebook, Twitter, Google Plus).
Your pal,
Jack