Which is better? Affiliate Marketing or Multi-Level Marketing (MLM)?
I am sure you heard of Affiliate Marketing (AM) and Multi-Level Marketing (MLM), which is why you are looking for an answer here. Look no further because you are in the right place. In this article, I am going to share with you the differences that sets AM and MLM apart. I am also going to share with you why I feel one is better than the other.
I was in the MLM industry for a very long time and I am now an Affiliate Marketer. I have tried and tested both industries so I feel I am in the position to share my thoughts and opinion with you.
Regardless whether it is AM or MLM, they both can make you rich and be financially free if you carry the right attitude and calibre. I will share more with you on what it takes to be successful in either of the industry in a while, but now lets take a look at what is Affiliate Marketing and what is Multi-Level Marketing.
What is Affiliate Marketing?
Affiliate Marketing in general is promoting or selling other people's products or services and making a commission out of each successful sale. Here is a video which explains clearly what Affiliate Marketing is:
The amazing thing about Affiliate Marketing is that you can pick whatever you feel like selling/promoting, basically you can pick a niche that you are passionate about, and you can promote/sell products to consumers who basically has the same interest as you. You are just like a middleman where you reach out to interested consumers and direct them to the products where you believe will benefit the consumers.
If you are not sure what a Niche is, you may check out this video below:
Start Your Affiliate Marketing Journey Now!!!
I am sure now you got a good understanding of what Affiliate Marketing is, now lets take a look at what Multi-Level Marketing is.
What is Multi-Level Marketing?
To determine what a Multi-Level Marketing is, we should compare a MLM company with a traditional company for a better understanding.
Both a traditional company (for example Coca Cola) and a MLM company have products to sell, but the big difference is a traditional company will employ a large advertising budget to promote its products to the mass market while a MLM do not pay a cent for advertising.
MLM companies pay ordinary people like you and me to promote its products. We will tap into our network (for example our friends, colleagues and family) to promote the products of the MLM company. This strategy where the MLM company utilises ordinary people's network is called Network Marketing.
Many people get confused between network marketing and MLM because they thought that they are the same but in fact there is a distinct difference. Network Marketing is a strategy that companies use to promote their products to eliminate advertising cost, the company will then reward an individual for his/her hard work through a MLM compensation plan. Now you see the difference?
Normally, to enjoy the benefit of a MLM compensation plan, one have to build an organisation by recruiting/sponsoring people as their downline. The picture on the right illustrates a typical MLM organisation.
The power of this MLM compensation plan is that it not only reward an individual who have made a sale or have recruited someone, it also rewards the individual when their referral make a sale or has recruited someone.
In many incidents, MLM companies were implicated as a pyramid scheme (the picture on the right sure looks like a pyramid) but not all MLM companies are considered a pyramid scheme.
A pyramid scheme basically means that the operation of the MLM company purely relies on recruitment and there are no products involved. Most of the time in that situation, the top people on the pyramid chart makes the most money while the bottom few funds the income of the top earners.
Though MLM are very close to a pyramid scheme, there are several legitimate MLM companies that have been on the market for many years like Amway, World Ventures, Usana, MonaVie, Forever Living. The video below shares with you how you can avoid falling into a pyramid scheme.

Affiliate Marketing (AM) vs Multi-Level Marketing (MLM)
So what do I think is better? To be honest, after having gone through so many MLM and Affiliate Marketing opportunities, I have to say that Affiliate Marketing is my preferred choice to make money online. I have tried so many ways to make money in the past, from MLM companies, insurance companies, online trading, and even some affiliate marketing programs, but none of them ever made me any money until I found this program.
MLM opportunities, in my opinion, is not suitable for everyone, especially if you are not good at or you do not wish to be in sales. MLM opportunities require you to sell not only the Company's products but also the business opportunity (basically recruiting). To me, selling of the company's product is hard enough, promoting a dream or an opportunity to someone is even harder. What I have learnt throughout the years is that not everyone wants to be successful (financially), either that or, they have a negative mindset that is hard to change.
Affiliate Marketing is the way to Make Money Online without selling
What it takes to be Successful?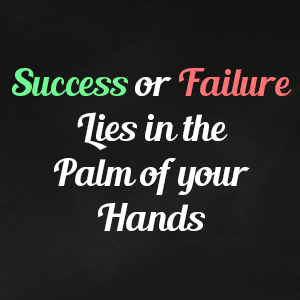 One thing for sure is that if you want to be successful, you have to have the tenacity to follow through what you have started. What I mean is you have to keep persisting until you get the result you want regardless of how long it takes you or how hard it is. If you have that in you, congratulations, I am pretty sure you will find success in either of the business opportunity.
The path to success whether it is AM or MLM, is going to be long and hard, but I guarantee you that if you work extremely hard and find ways to improve yourself and amend whatever that is not working in your business, you will find success eventually.
But one thing that sets AM apart from MLM is that you do not need to tap into your network (i.e. your friends, family or colleagues), your prospects are all over the world and you will not run dry of leads (that is if you know how to search for your leads which you can learn from here). You are not working for any company, you are just like a middleman who is helping companies (like Amazon, Walmart) drive prospects or leads to the company and grow their sales.
If you have a choice to decide whether to be an affiliate Marketer or to be MlMer, I would suggest that you choose affiliate marketing because it is so much easier to be successful and it doesn't cost much to get started. If you are ready to get started with Affiliate Marketing, I invite you to join me into this business venture and be successful together.
Your pal,
Jack