The Truth about Starting an Online Trading Business
If you are interested in learning the truth about starting an online trading business, then there is no better place to spend your next few minutes but here.
Before You Dive Into Any Business Today…
It is crucial to properly educate yourself on what you are getting into. That way, you can minimize making critical mistakes and improve your chance of getting the best results possible. 
The truth is, Online Trading is NOT SUITABLE FOR EVERYONE.
Learning the ropes about online trading can be a little intimidating. But don't worry, I will do my best to educate you in the most simple manner. I will also be sharing with you the risks involved in this business and how to manage them.
At any time you think that Online Trading is not for you, you can revisit this link to find other alternatives.
Read Now: How To Quit Your Job And Still Earn a Full-Time Income.
Online Trading Business for Dummies
Before you embark on an online trading career, these are the things you should consider doing first.
Mistakes in the online trading industry can be costly, and I would like you to get the best start that you can get. Here are some tips before starting an online trading business.
#1 Educate Yourself
Before you engage in online trades, you must first learn everything that you can about the online trading business.
This means understanding and having a firm grasps about the language and basic trading terminologies in this business such as "trading styles", "stocks", "commissions", "shares," "spread" and etc.
You should also learn how online trading works and what are the different online trading platforms or "brokers". 
You have to learn how to read charts and how to analyze investment performance and trends, currency movements (in Forex) and which online trading businesses should you avoid (as much as possible).
Other than this guide…
There are plenty of free educational resources on the Internet that provides ample information about online trading.
If you are determined for success, there is no shortage of helpful resources to help you expand your knowledge on how to start online trading business.
#2 Pick The Right Trading Platform (Broker)
If you want to maximize your trading profits, you have to make sure that you choose the best trading platform for your business.
You should take a look at different online trading platforms (brokers) and the services that they offer.
This will help you choose the one that best suits your online trading needs and which one will allow you to buy, sell and trade with best returns.
MOREOVER
In online trading or investing, whenever someone wins, someone will lose. It is a zero sum game.
But remember that brokers always wins because they earn the spread whenever there is a trade, regardless of the results (win or lose).
Picking the right brokerage firm is very important because some firms like Bforex takes people money and runs away. Leaving you nothing but false hopes and broken promises.
There is no such thing as a Get-Rich-Quick programs. Stay away from brokers that promises you such claims.
#3 Discover your Own Trading Style
One of the critical factors to consider while finding your online trading style is your desired level of involvement in the online trading business.
Your method could range between Scalping to Day trading all the way to Swing Trading.
Scalping – Short-term trading or "scalping" is an online trading style wherein traders (known as scalpers) targets to earn profits from relatively small price changes with the goal of catching multiple small wins. Scalpers usually open and close multiple numbers of trade setups in one trading day.
Day Trading – Although Day trading and Scalping are similar, they are completely different trading styles. While both trading styles do take place within one trading day, Day traders open and close substantially less trade setups compared to Scalpers. The Day traders' mission is to find the best trading opportunities (even holding out for several hours but not more than a day) to win larger profits within minimal trades.
Swing Trading – Lastly, Swing trading is a trade setup wherein traders aims for an intermediate-term trading opportunities. Swing traders usually enter and exits trades at multiple occasions ranging over a few days or even weeks (but no longer than a month).
In addition…
The term "trading style" is quite broad. Depending on the type of assets you want to trade, and whether you want to get involved in the Stocks market or Forex…
Make sure to pick a style that fits your availability and interest.
#4 Understand Trading Opportunities
Depending on their preferred online trading style, most traders start by doing a thorough analysis of the companies they are interested in trading.
As an online trader, you can do this by understanding the economic factors that affect particular industries and business sectors.
You can start by looking at public information on the company's financial statements, profitability forecasts, news releases, and SEC reports, as well as external research reports from professional analysts.
Any form of information that will help you decide whether a company is a good risk or not is invaluable. The more information you have, the better for your online trading business.
Put simply, educate yourself which is #1.
My Humble Story: How I Fired My Boss and Still Earn a Full-Time Income. Here's How You Can Too! 
#5 Start with Safer Stocks
As a novice in the online trading business, focusing on trades that tend to be less volatile is a smart move. 
For example in the stock market, you can begin trading stocks that have promising long-term prospects such as staples stocks because they are generally perceived as being safer than the overall market.
Staples stocks are products like food, clothing, and medical supplies.
Following this lower-risk strategy "at first" can be a smart move for novice traders because although it does not promises huge gains…
It is better to start safe and slow by picking safer stocks and investing a set amount of money that you are prepared to lose…
Rather than putting all your eggs in one basket and end up losing everything in the beginning.
*Note: The Forex trading market is more volatile than stocks. I will explain more about this in a moment.
#6 Keep an Eye on your Expenses
One of the biggest enemy of any online traders are expenses. Your brokers commissions and fees are good examples of these.
This is why you should do an extensive research on different online trading platforms and brokers to avoid paying too much for expenses.
Remember, popular and well-established firms tend to charge bigger fees and take larger commissions so you should look out for them.
How to Choose the Best Online Trading Broker
Finding a reliable and safe broker is a crucial part of any online trading business.
These are the five basic things you need to look out for when choosing the best online trading broker.
Learn how much is the cost to open an account for that trading platform.
See to it that the spread or the trading cost is manageable for you.
Check the trading speed. Some trading platforms show live results a little slower than the others and this can be detrimental for you as an online trader. Imagine viewing a trading a chart at a 1 second lag time. One second might not be much but in the online trading industry, a lot can happen in a single second.
Do a thorough background check regarding the brokerage's reputation. 
Find out the range of financial assets that they offer to trade.
Moreover
Make sure that the trading platform you choose to trade with is regulated by certified regulation authorities.
You must also ensure that it has the means to secure your finances and personal information by using encryption methods and is it affiliated with well-known banks.
Most importantly, see to it that it provides the necessary tools, charts and services that you need in your business.
Telltales of Good Online Trading Brokers
Having a broker that serves each of your specific needs is crucial in the online trading business.
As a recap about the things I mentioned above, these are the key factors to look out for to find the best online trading broker for your business:
Trade Commissions (spread)
Account Minimums (cost to open an account)
Quality of Trade Executions (online trading speed)
Legitimacy and Quality of Customer Services (overall reputation)
Different Investment and Trading Options (financial assets to trade)
Trading and Market Tools
Banking and Financial Services
International Trading Services
Personal Account Security
Retirement Accounts
Miscellaneous Fees
Now that you have a good idea on what to look for when choosing the best online trading platform for your business…
Below are the most popular online brokers as of April 2019.
My Humble Story: How I Fired My Boss and Still Earn a Full-Time Income. Here's How You Can Too! 
Most Popular Online Brokers of 2019
Finding the best online trading broker can be tedious so I did my own research to help you out.
These are some of the most popular and arguably the best online trading brokers for beginners and veterans in 2019.
Top 5 Stock Brokers
Charles SchwabAccount Minimum: $0Fees: $4.95 per stock and ETF trade, $0 for Schwab ETFs and $4.95 plus $0.65 per contract for options
E*TRADEAccount Minimum: $500Fees: $6.95 stock and ETF trading
FidelityAccount Minimum: $0Fees: $4.95 per stock/ETF, $4.95 plus $0.65/contract per options trade
Merrill EdgeAccount Minimums: $0Fees: $6.95 per stock trade. Options trades $6.95 per leg plus $0.75 per contract
TD AmeritradeAccount Minimum: $0Fees: $6.95 for stock and ETF trades, $6.95 per leg plus $0.75 for options
Top 5 Forex Brokers
IGAccount Minimum: $0Fees: Minimum of 0.6 pips for EUR/USD
eToroAccount Minimum:$200Fees: EUR/USD 3.0 minimum pips
OANDAAccount Minimum: $0Fees: EUR/USD 1.3 pips, USD/JPY 1.1 pips
Forex.comAccount Minimum: $50Fees: Average EURUSD spread is 1.3
PepperstoneAccount Minimum: AUD $200Fees: Advertised spreads "from 0.0"
Good News for Novice Traders!!
If you are highly interested in starting an online trading business but you are worried that you might lose money being a complete beginner, then I just might have what you needed.
This online trading platform is perfect for novice traders and can also offer a sophisticated set of tools for seasoned and veteran ones.
One thing I like about this trading platform is that it provides you with virtual money.
With a virtual money on your account, you can experiment with different analysis methods and trade with different asset types to find out the best strategy before risking your actual money.
How cool is that?
Click Here: ​My # 1 Recommended Online Trading Platform for Novice Traders
The Risks in Online Trading Business
Here's the truth about starting an online trading business. Like all other business models, there are obvious risks in the online trading industry.
There are some risks you have some control over and others that you can only guard against.
#1 Economic Risks
The most obvious risks that come with online trading and investing is that the economy can go bad any time.
This is why you have to properly educate yourself with the proper knowledge so you can more or less identify some telltale signs in economic fluctuations.
Fortunately, if you are a short-term trader (Scalper or Day-Trader), meaning you enter and exit trades within minutes or hours, the economic risk will not impact you as much.
Meanwhile if you are a Swing Trader, there are other ways to avoid substantial loses on trades.
#2 Inflation
Although we believe inflation is a risk that can be managed as an online trader, it can destroy stock value and create recessions.
Inflation hurts online investors and online traders alike on fixed incomes because it erodes the value on their income streams.
Stocks are the best protection against inflation because the affected companies can adjust their prices accordingly to the rate of inflation.
When inflation occurs, you can switch to trading "hard assets" such as real estate and precious metals; especially gold. 
#3 Being Too Safe
There is nothing wrong with being a conservative and careful online trader. As I have mentioned earlier, better to start slow and safe than lose everything within a blink of an eye.
Ironically, being too safe is also a risky attitude in the online trading industry (no pun intended).
If you never take any risks, it may be difficult to reach your goals with an online trading business. Go big or go home!
Perhaps you can consider learning more about risk managements of online trading to address this issue.
#4 Online Trading Scams
The Internet has made it easier for malicious parties to take your hard-earned money if you let your guard down.
There are more scams on online trading because it is easy to get someone to buy into a "Get Rich Quick" schemes.
Furthermore, unlike online investments that cost thousands of dollars, more people can easily fall in different online trading scams because…
They usually doesn't cost hundreds of thousands of dollars. Even the average Jane and Joe can afford to buy in.
Online trading scams come in many forms!!
If you are being offered a mouthwatering deal that is too good to be true, most of the time it is. Be careful.
While online trading itself comes with its risk factors (other than the scams), some risks can be easily managed and avoided.
For instance, the risks in online trade can be reduced by a trigger called Stop Loss.
Once the price movement moves beyond the "stop loss", it will automatically trigger the system to liquidate the trade.
Related: A Popular Online Business Model With Little to No Risk
In the remaining part of this article on the truth about starting an online trading business, I will discuss the different online trading options for you to choose from.
Would you rather be trading in Stocks or in Forex? 
Which will provide you with better profits?
What online trades should you avoid?
Let's get down to business.
Is Stock Market and Forex Market the same?
Some people might confuse the two to be the same thing.
No worries, one of my intentions for writing an article on the truth about starting an online trading business is to humbly correct these kind misconceptions.
What is the Stock Market?
In layman's term, the stock market is where investors and online traders gather to buy and sell investments. These usually involve stocks of public companies. Now, what is a stock?
Good question!
"A Stock or Share (also known as "equity") in online trading business is a financial instrument that represents ownership in a company or corporation and represents a proportionate claim on its assets (what it owns) and earnings (what it generates in profits)."
Stock ownership implies that the shareholder (the investor) owns a slice of the company equal to the number of shares held as a proportion of the company's total outstanding shares.
How does the Stock Market work?
The stock market operates much like an auction house. It enables buyers and sellers to negotiate prices, or make trades and works through a network of exchanges.
During an exchange, companies list shares of their stocks to raise money to grow their business while online traders have the chance to purchase those shares.
Traders then buy and sells these shares of stocks among themselves. The exchange tracks the supply and demand of each listed stock which will help determine the price of the stocks in the market.
The calculations for the stock prices are done generally by computer algorithms.
How to Trade Stocks?
For a trade to occur in a stock market, a buyer needs to increase his price, or a seller needs to decrease his.
You as a buyer will offer a "bid" (the amount that you are willing to pay for the stock) which is usually lower than the amount sellers "ask" (stock price) for.
This difference is called the bid-ask spread.
Related: My # 1 Recommended Online Trading Platform for Novice Traders
What is the Forex Market?
Unlike the stock market, FOREX (aka Foreign Exchange Market, FX, or currency market) trade currencies. The FOREX market is considered to be the largest financial market in the world.
In here, online traders can buy, sell, exchange and speculate on currencies.
Foreign Exchange Markets are made up of banks, commercial companies, investment management firms, hedge funds, retail Forex brokers and independent investors. 
How to Trade with FOREX?
Put simply, whether you sell EUR to buy US dollars at the airport, or a bank exchanges  US dollars for Japanese yen, these are both FOREX transactions.
The only thing you need to do as an FX trader is to stay updated and keep up on the economic and political news of eight countries which currencies you are trading.
That way, you will have an idea if the value of one currency is to rise or fall against the other currency. 
Forex trading is ranked at the top of legit business opportunities to make money online.
Related: Not Making Any Money Online? Stop Making These Mistakes!​
Stocks vs Forex
While the concept of online trading in the Stock market is quite similar to the FOREX market, these are the  significant differences between the two.
#1 Trading Alternatives
The currency trading or FOREX is much simpler compared to stocks because rather than having to pick between tens of thousands of shares to find the best profits…
In the FOREX market, the majority of online traders focus their efforts on 7 different currency pairs. 
These are the 4 "major" currency pairs for FOREX trades: 
EUR/USD;
USD/JPY; 
GBP/USD and; 
USD/CHF.
Meanwhile, these are 3 commodity currency pairs:
USD/CAD; 
AUD/USD and; 
NZD/USD. 
Related: Which is Better, Affiliate Marketing or Forex Trading?
#2 Volatility
The Volatility is one of the biggest difference between Stocks and FOREX market. Why?
Because in online trading, if there is no volatility, there will be little to no price movements. This is why many people choose to trade in Forex more than Stocks because of the volatility. 
Especially for the EUR/USD pair, the volatility is so great that it drives down the trading cost (the "Bid-ask spread") which makes it enticing to trade.
#3 How it Works
When you trade in FOREX, you are simultaneously buying one currency while selling the other one that you have.
Meanwhile, in the stocks market, you either Buy (long)the shares, or you Sell (short) the shares.
#4 Place of Transactions
The stock markets are traded at a stock exchange. You may have heard of the New York Stock Exchange or the Nasdaq. 
Meanwhile, in the Forex markets, trading is done over-the-counter. There is no centralized exchange, and the transactions are done privately between the buyer and the seller.
#5 Investments and Trading Capital
Below are the things to consider when investing and trading on either the Stock market or in Forex.
Investing in Forex or Stocks
Investing simply means buy and hold while waiting for the market to move;
Trading means buy and sell within a period of time.
Both FOREX and Stocks require a large sum of money if you want to invest. 
Example, if you want to earn a lot of money with Forex, you need to keep a lot of the currency.
Keeping $10 of a certain currency won't earn you much exchange difference, but keeping $100,000 on the other hand, you will see significant return when the market moves.
Trading in Forex or Stocks
In Forex trading, you normally borrows a sum from your trading platform (normally 1:100).
This means that if you wish to own $100,000 worth of a certain currency at the moment, you only need to trade $100 of your own money. 
In the Stock market, if you predict a stock to crash in the market, you can SHORT a company's stock. The term used in Stock trading is CFD (Contract For Difference).  
You can Buy (long) a stock or you can Sell (short) a stock. 
Stock trading is similar to Forex in a sense that you only need to invest a small amount of your own money.
The rest can be borrowed from your trading platform.
Related: ​The # 1 Online Trading Platform for Novice Traders
Which Online Trading Business To Avoid
As much as possible, avoid online trading that involves Crypto-currencies because it is very risky.
When trading in FOREX, the price is driven by the economy of the countries involved. For the Stock market, it is driven by the profits.
However, the prices involving online trading with Cryptocurrencies remains a puzzle.
In fact, if you have valuable information regarding trading with Crypto-currencies, you can share it with our readers in the comment section below.
While You're Here: Check Out My #1 Online Business Recommendation
Must-Read Books on How to Start an Online Trading Business
Before I end this article on the truth about starting an online trading business, you might want to check out these fantastic books about online trading.
I recommend that you should read these books or similar ones before you start trading online.
#1 The New Trading for a Living
The New Trading for a Living is a revised edition of Alexander Elder's "Trading for a Living" that was published in 1993.
This revised edition is so thoroughly revamped that it is almost a brand new and much better, book. It provides time-tested concepts that are compatible with today's fast-moving markets with added studies and new techniques for any modern trader.
Perhaps the best take about this online trading business guide is that it teaches a calm, systematic and disciplined approach to modern markets.
It emphasizes effective risk management strategies together with updated templates for rating stock picks, creating trade plans, and evaluating your readiness to trade.
It provides the knowledge, perspective, and the perfect tools for developing your own effective trading style and system.
The New Trading for a Living will definitely take your online trading business to a higher level.
#2 Japanese Candlestick Charting Techniques(2nd Edition)
This book is the revised edition of Steve Nison's Japanese Candlestick Charting Techniques…
Where he revealed the background and practical applications of candlestick charts to the Western world for the first time.
The Japanese candlestick charts on the first edition became a versatile tool for online trading business analysts, traders (both novice and veteran), and brokers because of its informative and global outlook.
This revised edition provides additional in-depth explanations of how candlestick techniques can be used in all of today's markets to help improve profits and decrease market risk. It gives focus on the primary needs of today's online traders and investors.
Whether you are new to technical analysis, or a seasoned veteran, the added resources, as well as the new candlestick techniques that come in this book, will go a long way in your online trading career.
Before You Leave: Check Out My #1 Online Business Recommendation
Final Words
There are many legitimate ways to make money today. The Internet has unlocked many doors to different kinds of life-changing business models such as online trading.
Furthermore, there are also Affiliate Marketing, eCommerce businesses and if your forte is direct selling and building a network of people…
Then you can also give Network Marketing a try.
Bottom Line
Whatever direction you choose, make sure that it is something you are truly passionate about. You also have to equip yourself with the proper knowledge and skills to bolster your chance of success. 
If you find this helpful,  kindly share it to the people you know who might be needing this kind of information about how to start online trading.
Thank you for taking the time to read this article on the truth about starting an online trading business.
I humbly suggest that you come back on this site as we will continually add helpful resources (may it be training program suggestions and tips) to help you in your way.
Whatever business opportunity you set your heart into, I wish you all the success in the future.
Your pal.
Jack
FREE COACHING PROGRAM
TURN YOUR PASSION INTO A SIX FIGURE ONLINE BUSINESS
Finally! A Proven Step-by-step Method To Earn A Six Figure Income Online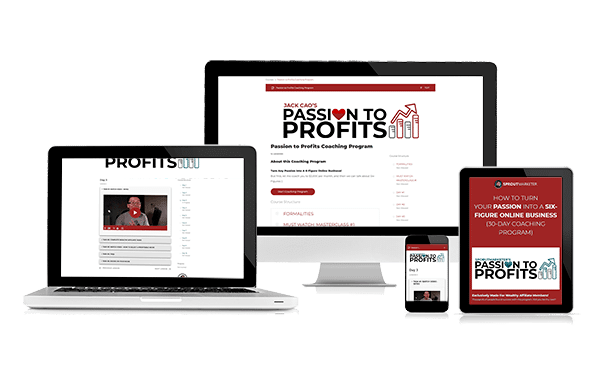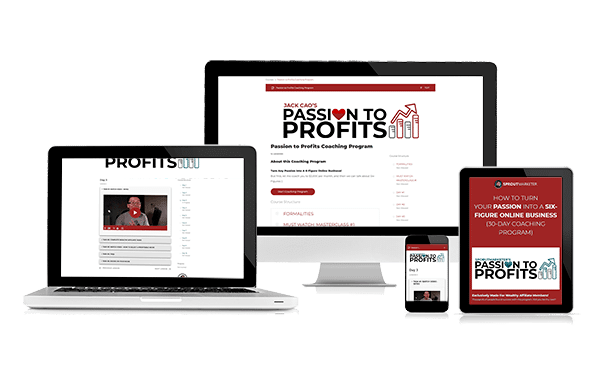 Claim Your Free 10 Day Passion to Profits Course…