Is Paycation a Scam? – Get your Facts Right!
Name:  Paycation Travel
Website: www.paycation.com
Price: $40 + $29.95/mth or $99.95 + $69.95/mth
Owners: David Manning & Mark Campese
Income Opportunity rating: 2 / 5 Stars
#1 Recommended Online Business Training with Proof: Click Here
---
Everyday new Multi-Level Marketing (MLM) Companies flog to the market and claim that their services are unique, easy to sell, and profitable.
Most of those MLM companies promises heaven but delivered hell.
They give you the hope that your dreams can finally come true, and you can be financially free, but the fact is that they are just trying to get money out of your pocket.
Will Paycation be one of those unscrupulous scams? Lets find out…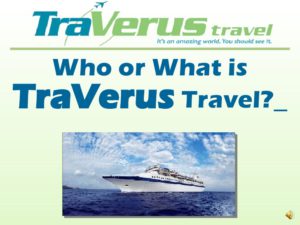 Paycation Travel (formerly known as Traverus Travel) was implicated as a pyramid scheme a few years ago, similar to Your Travel Business (YTB) lawsuit, because it has no product or service by itself.
Traverus Travel has since partnered with Xstream Travel (a licensed travel agency which offer real products) and has changed its name to Paycation Travel so as to avoid further implications.
To be fair, I will not dive deep into the past of Paycation Travel because I believe that whatever happened in the past shall not implicate its future.
My aim for this review is to provide you with the facts and my honest opinion on this opportunity so that you can make an informed decision.
In general, Paycation Travel is not a scam. It is now a legitimate company that offer real products and services. But the one big question is, can you make money with Paycation. My short answer is yes, but it is subjected to many conditions which I will share with you in a while.
As you may know Paycation Travel is a MLM company, the most fundamental way to make money from a MLM company is by recruiting. Are you up for that?
I am sure when you are introduced to Paycation Travel, the idea that was implanted to you was, almost everyone loves to travel and being on a vacation, so selling a travel package and recruiting people into Paycation is almost seamless.
The truth is, nothing in life is easy, you will be surprised by the number of rejections you will get as you embark on the journey as a Paycation Associate or Travel Consultant.
I will get into more details below.
If you think that Making Money Online is Tough, then you have to see this!
Is Paycation the only Travel MLM Company?
---
If you thought that the idea of Paycation Travel was unique, then you are wrong.
There are other Travel MLM companies which are a lot bigger than Paycation, like World Ventures and Zyn Travel.
The substantial difference between World Ventures and Paycation is the compensation plan.
Well I am not an expert in comparing compensation plans, so I won't make any comments on that.
The second difference is that World Ventures sells Travel Packages at a wholesale price to its members while Paycation utilises expertise of Xstream Travel to customise a Travel Package. So what is the difference, right?
For example, booking a hotel, World Ventures will negotiate with the hotel and book almost the entire vacancy at a wholesale price and that is the reason why World Ventures members enjoy a low rate on hotel bookings, but there are many cons to this.
Paycation will rely on the expertise of Xstream Travel to negotiate a good price for Paycation's members.
One thing that is certain is that not all travel packages with Paycation Travel or World Ventures are cheaper, some are either similar in price or more expensive then what you can get from the general market.
So, what is the point of joining Paycation Travel or World Ventures and why will people be attracted to them?
I would say that it is the business opportunity that attracts people most of the time.
However, some people (People who travels regularly) truly feels that they can save money by joining Travel MLM companies.
What do you look for when you plan for your trip?
---
What is the one thing that you would look out for when purchasing a travel package?
The best deals at the cheapest price, am I right?
So, can I assume that because you join Paycation Travel, you will get the best deals at the cheapest price? Let us take a look at the screenshot below:
Remember, when comparing prices of travel fares or hotel rooms, you must compare apple to an apple. For example in the above, I've searched through Expedia for a flight that I am interest in (bearing in mind the number of hours and the number of stops it take me to reach my destination).
I've done another search on Paycation Travel thereafter and found the exact same flight to compare the price (You will see many other cheaper flights in Paycation but usually it takes a longer time to reach your destination). So, by comparing an apple to an apple, you can see that Expedia is a little cheaper than Paycation.
Bear in mind that you are already paying a premium to join Paycation, does it make any sense to purchase a more expensive ticket from Paycation? What is the worth of the Paycation Travel's membership?
Of course, this is flight deal is just one example, there are other deals that Paycation members can benefit from.
What do Paycation Travel Members enjoy?
---
If you are a Referral Travel Consultant (RTC), you will get 65% off hotels, car rentals and vacation packages, and if you are a Certified Travel Consultant (CTC), you get a 75% off.
Obviously these discounts are only limited to those packages that Xstream Travel has negotiated.
The selection of packages will somehow be limited. If you are fine with those limitations, then Paycation is just right for you.
On top of that, if you refer someone to book a travel package through your given website (You will get your own Travel Club website and back office when you become an Independent Associate), you will earn a 65% to 75% commission from the sale (These commissions do not include any Airfare or Air Tickets booked).
Now let us take a look at the compensation plan of Paycation Travel…
The Compensation plan do look attractive, but before you make a decision to join Paycation Travel, I would like to share a few things with you so that you know what you are getting into…
What you need to know about Paycation Travel
---
You need to sell
Are you a good salesperson? Do you like being in sales?
As you know, being in a MLM company like Paycation, you have to sell, not only the travel packages, but also the Paycation Travel Membership (i.e. the RTC & CTC).
The BIG money lies in the Paycation Travel Membership (i.e. recruiting), you can hardly make a sustainable income if you are only sell the travel packages.
To be honest, selling a Travel Package is not that difficult, the challenging part is to recruit people to the business, because you are basically promoting a dream.
Almost everyone loves to travel, but only a small group of people will be interested in the business opportunity, so do not expect to have a high rate of signups when you first join.
At your induction, the person who recruited you will most likely ask you to write a list of people whom you think will be interested in the Paycation Opportunity.
You can probably list down a hundred of them easily.
Based on my past experiences with the rate of signups with MLM companies, out of 100 people, maybe only 20 will be interested in the business opportunity, and out of the 20, you will be lucky to get 3 new recruitment.
Recruiting is already a huge headache, maintaining existing members is a bigger problem.
Out of the 3 who signed up, the chances are high for all of them to quit the business. You will be lucky to have 1 loyal member.
What if you have expanded all of your contacts and have no more prospects, what can you do? Canvass on the streets? Find people on yellow pages? Buy leads from Telco companies?
A Business Opportunity that will never run out of Leads. Click here!
Joining the Right Team
If you already decided to join Paycation, make sure that you do a little due diligence on your team leaders.
Understand how the team function and whether your interest will be taken care of.
Through my experience as a MLMer in the past, many team leaders will not be bothered about your performance nor they will take the time to groom you.
They know that the chance of you leaving the business is high, so why waste time nurturing you until you have showed some results.
The leaders will tend to only focused on recruiting new members to the team.
If you want to be in Paycation, make sure you find a leader who have the tenacity and the patience to groom you into a great salesperson.
Great leaders are not easy to find, the person who introduce you to Paycation may not be the great leader you expect.
This is part of the reason why I left the MLM industry and focus on Affiliate Marketing. In Affiliate Marketing, you do not need to recruit or sell, and you do not need to join a team to be successful.
All you need is a good fundamental knowledge of Online Business and I know exactly the place where you can get this knowledge.
Is it in you?
Even though if you have a great team leader who is willing to go all out for you, if you do not take action yourself to better your knowledge and skill, you will fail.
In this business or in any kind of business, if you do not take interest in yourself, who will?
My Sincere Advice to You
---
There you have it, all the things you need to know about Paycation Travel.
I am not against Paycation nor I am overly excited about it.
To me, if you have what it takes to be a great salesperson, you can be successful in Paycation Travel and you can make lots of money.
But if you are looking for another way to make money online without recruiting, without selling, and without having the worry that there are insufficient prospects, I have just the right opportunity for you.
As always, I invite you to share you views on Paycation Travel and I will be much obliged to discuss that with you.
If you find my article helpful, please, feel free to share it with your friends and family by clicking on the social media buttons (Facebook, Google Plus, Twitter).
Your pal,
Jack