What is Jaaxy? – Only the Best Keyword Search Tool
Jaaxy Review Summary
Name: Jaaxy
Website:www.Jaaxy.com
Price: $0 Free Trial, $19/mth (Pro), $49/mth (Enterprise)
Bare Naked Scam Rating:
What is Jaaxy?
I am pretty sure you already know what Jaaxy does (if you do not know, that's fine! You will understand as you read along).
And, you may have been introduced to Jaaxy via Wealthy Affiliate or some other external sources.
You are in the right place because I am going to share with you the insides of Jaaxy.
If you are an Affiliate Marketer, like myself, or you need to market your products or services online, especially if you want to get good rankings in the search engines like Google, Yahoo or Bing, you will need a reliable keyword tool and Jaaxy is the best you will ever find.
Regardless of whether you are new to Online Marketing or you are a seasoned Marketer, you need a reliable keyword tool to tell you the following:
How many people are searching for the Keyword?
How many competitors are competing for the Keyword?
What are the chances that your article will get top rankings in the search engines?
These are the most important points to note for any Internet Marketers. Without the above information, you are like walking on the street blindfolded.
Most of my Articles are ranked on the #1 Page of Google because of Jaaxy…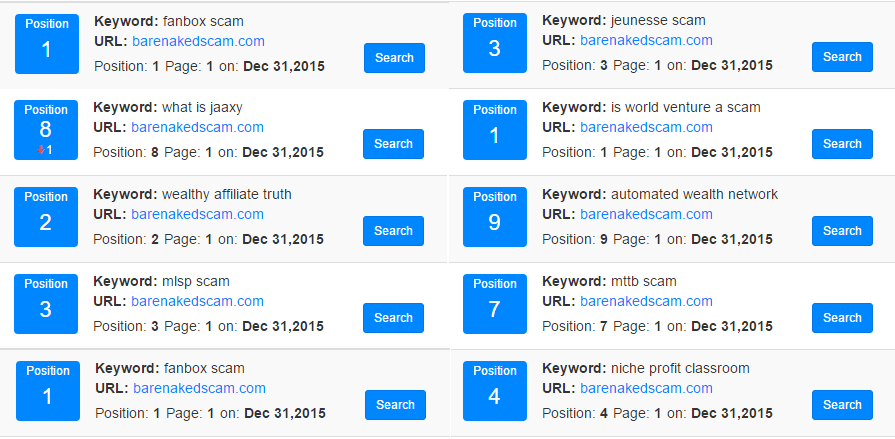 Let's take a look inside Jaaxy…
Below is a snapshot of the Jaaxy Keyword Research Tool:
Referring to the above picture, the "Avg" simply means that average number of searches per month for that particular keyword.
"Traffic" means the number of people who actually click on the links from the search engines after they have typed in the Keyword.
"QSR", which is one of the most important information a Internet Marketer needs, is the number of competitors who have wrote an article to compete on that particular keyword.
The "KQI" is basically an indicator to show chances of getting good rankings in the search engines, Green means high probability, Yellow means medium probability and Red means very low probability.
"SEO" is an indicator which correspond with the "KQI".
SEO above 80 will reflect a Green KQI, SEO below 80 but above 50 will reflect a Yellow KQI and SEO below 50 will reflect a Red KQI.
So with all these information, you can determine if it is worth your time writing an article to get ranked on the particular keyword.
You do not want to write an article where nobody reads right?
You want to write an article where it can be seen to as many people as possible and this is how Jaaxy will help you. Try Jaaxy Now!!!
Jaaxy is more than a Keyword Research Tool
I have been using Jaaxy since I started my Affiliate Marketing journey.
It assisted me in many ways. From tracking the performance of my articles to organizing my unwritten keywords to finding related affiliate programs, it has it all.
Saving a Potential Keyword to a List
Why waste time writing your new found keyword on a piece of paper or copying and saving it into a word document when you can easily save it with Jaaxy? With just a few simple click you can save all the potential keywords that you can work on later into a List in Jaaxy.
You can place as much keywords into a List in Jaaxy.
You can even create several Lists to categorize your keywords and to be honest, that works really well for me as I do not need to spend time searching for my desired Keyword when needed.
Track Your Article Ranking
What is the point of writing an article when it don't rank well on Search Engines right?
With Jaaxy, you can literally find out how well your article ranks currently as compared to when it was first published.
This way you can fine tune your article and get better rankings if your article doesn't rank well. In the picture below, it will show you the changes in the ranking for one of my article:
A month ago, I published my article on my site and it was ranked the 12 position on Google, but today when I checked on the ranking of this article, it went up by 3 position and it is now on the first page of Google. That's simply awesome.
If you have articles that do not rank well, there are probably some things that you can fine tune to make it rank better.
The best place that teaches you how to rank well on Google is Wealthy Affiliate.
With the help of Wealthy Affiliate coupled with Jaaxy, most of my articles are ranked on the first page of all Search Engines. Learn how I did it here.
Search for Affiliate Programs
Looking for Affiliate Programs to promote? Jaaxy finds all related Affiliate Programs for you with just a click. All you need to do is to type in the keyword, for example "Lose Weight", and select from several Affiliate Networks, it will find all the Affiliate Programs for you.
Join Jaaxy for FREE now!​​​​!! Click here.
What is Jaaxy Enterprise?
If you want a more efficient and faster Keyword Tool, then you should try Jaaxy Enterprise.
Although the cost is a little higher ($49) rather then the "Pro/Standard version" ($19), you will experience a 5x speed for your site rankings searches and it will allow you to sort your keyword searches.
In the picture below, you will see the differences between Jaaxy Pro ($19/mth) and Jaaxy Enterprise ($49/mth):
Why is Jaaxy so much better than Google Adword's Keyword Planner?
If you do not want to pull your hair figuring why your article isn't ranking well, then use Jaaxy.
Although the Keyword Planner provided by Google is free, you will not get the information you need to get good rankings.
Basically, the Google Keyword Planner will show you the Average Monthly searches like Jaaxy do, but it will not show you how many competitors are there competing for the same keyword.
You must also note that the Competition indicated in the picture above is meant for Advertisement Competition (Paid Traffic), the number of competitors paying Google to get rankings for their advertisements.
It might sound foreign to you but all you need to know is that Google's Keyword Planner do not provide you with the correct information for natural rankings (Not suited for you and me).
In Summary
Jaaxy is the best keyword tool I have ever used. I have tried many other Keyword tools and nothing can be compared to Jaaxy in terms of the cost, functionality, user-friendliness and effectiveness. I have been using Jaaxy for years now and will continue to use it as long as I am an Internet Marketer. Join Jaaxy for FREE now.
FREE COACHING PROGRAM
TURN YOUR PASSION INTO A SIX FIGURE ONLINE BUSINESS
Finally! A Proven Step-by-step Method To Earn A Six Figure Income Online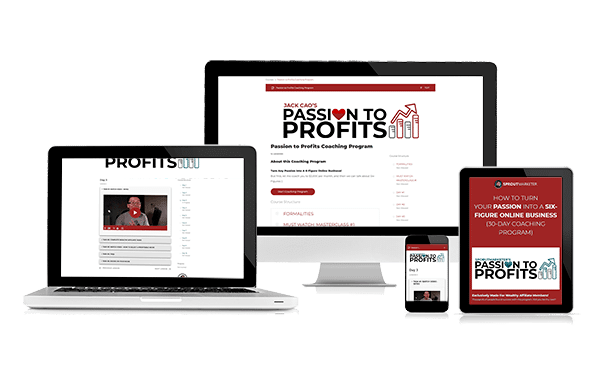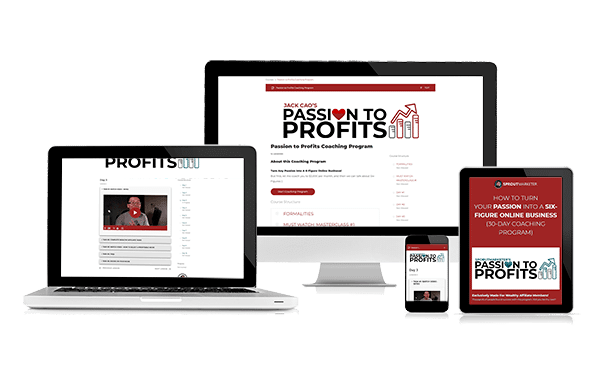 Claim Your Free 10 Day Passion to Profits Course…