Is Zilis A Scam? – Most Updated Zilis Review
Zilis has gotten a lot of attention lately and you are probably here because someone has introduced you to this company, and you are wondering…
Is Zilis a scam?
Should you join Zilis?
You've come to the right place because I am going to share with you everything you need to know to make an informed decision.
Quit Your Job and Earn a Full-Time Income Online? Here's How!
What is Zilis?
Zilis is an Multi-Level Marketing (MLM) company which is in the business of selling CBD-Based Wellness products.
And, it offers you an opportunity to earn money from them if you join them as an ambassador.
The company is established in 2015 at Dallas, Texas, and it is founded by husband and wife, Steven and Angie Thompson.
Steven and Angie Thompson are both well-known in the direct sales industry. They were top earners in Zrii and LiveSmart 360, both MLM companies, before they found Zilis.
"Zilis" (/za-Lease/) is a Swahili word that means "nutrition multiplied."
This is one of the core values of the company which is why they choose to stick with their health and wellness product lines.
The company describes itself as being the…
"Amazon of CBD-Based Health and Wellness Products"
You'd be interested to know that Zilis isn't the only CBD-Based company.
There are other companies like HempWorx, Kannaway, Prime My Body, CTFO, and many more, which they are in direct competition with.
Quick Zilis' Opportunity Summary
Products
Uniquely, Zilis do not harvest, distill, and produce CBD products. They are called the "Amazon of CBD Wellness products" for a reason. I don't know about you, but I prefer to promote one brand of products rather than multiple brands that have overlapping product offerings. Consumers will be confused, thus making it harder to sell.
Business Difficulty
This is a network marketing company at its core, which means that people who joins this business must possess a certain characteristic in order to achieve success. It is based around sales, and it requires its ambassadors to be able to stomach tons of rejections, and have the ability to persuade and convince others to buy the products and join the business opportunity. Simply speaking, this is not a business for everybody.
Cost
It cost $99 to join as an ambassador, but you need to purchase either the Bronze Starter Pack ($199), Silver Start Pack ($599), or the Gold Starter Pack ($1,299) to unlock more earning potential. Plus, you'll have to pay $29 per month to access the back office system. Personally, I think it is a little expensive to join, and I thought the tools like Back Office System should be provided to you for free.
Overall rating :  2 / 5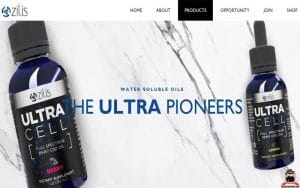 The first question to ask yourself, before you join the business, is if you have a good experience with the products. Because if you are not convinced that the products work, then how are you going to convince others, right?
Then, if the products did work for you, the next question is, do you or your upline knows how to effectively use the internet to generate a massive amount of leads? Because, if you are only relying on your social circle, you'll most likely be stuck in this business, and you won't know how to progress. So, if you'd like to become successful with Zilis, I would suggest that you learn from this program on how to attract an endless stream of leads.
Now, if you think that prospecting, recruiting, socializing, persuasion and selling is not your cup of tea… And, you are still looking for ways to earn money from home, then I'll suggest that you check out this program. It is the program that allowed me to quit my full-time job and still earn a full-time income from home.
What are Zilis' products?
It is important to note that Zilis does not manufacture its own products.
Instead, the company pick some of the best CBD-based and hemp oil wellness products in the market and sell them on their own ecommerce platform.
As I have mentioned earlier, Zilis identifies itself as the "Amazon" counterpart when it comes to providing top quality hemp oil products and CBD-based supplements to consumers.
However,  I discovered that there are actually a ton of other non-CBD-based health and wellness products that you can purchase through Zilis' platform.
Some of the brands that Zilis offers in their affiliate marketing program are:
Zilis Ultra Cell CBD Oil
Zen
Vera Life
Common Sense
Elemental Essential Oils
7 Help CBD Oil
You can view the whole list of Zilis product line here.
Now that you are familiar with the products of Zilis, let's move on to the part that you have been waiting for…
How To Make Money with Zilis
As an affiliate, you can make money with Zilis in 7 different ways that were divided into three separate income streams.
Retail Commissions
This is one of the most common ways to earn money on any MLM companies including Zilis. Simply put, you get a fixed profit every time you sell Zilis' products using their platform. 
Every time you sell a product to customers, you get profits. The amount of profit you can make is the difference between the retail price and the discounted cost (which you will get as an affiliate) of each product.
MLM Commissions
MLM commissions are only rewarded to Zilis affiliates who are considered as "active."
To be considered as an ACTIVE affiliate, you must generate a monthly total of 90PV, or by purchasing an auto-ship order that contains 60PV.
You can earn PV (Personal Volume ) every time you purchase any of Zilis product for retail or self-consumption.
Each Zilis product has a corresponding PV points, and you have to accumulate the minimum requirement to qualify for MLM commissions.
Direct Recruitment Commissions
Of the three income streams of Zilis, the Recruitment Commissions is where you can earn big-time bucks.
When you recruit someone to join as an affiliate, you will get a commission base on which Starter Pack they choose to start with – Bronze, Silver, or Gold.
Your potential commission every time you recruit someone to become a Zilis affiliate is as follows:
Bronze Starter Pack – $20
Silver Starter Pack – $60
Gold Starter Pack – $130
Higher ranked affiliates can also enjoy additional "lucrative earning potentials" such as the Infinity Fast Start, exclusive perks and, mind-boggling bonuses!
If you want to learn more about the technicalities and the complete details of the Zilis Compensation plan, click here.
How I Quit My Job and Still Earn a Full-Time Income Online. Learn More.
How Much Does it Cost to Become a Zilis Ambassador?
You can become a Zilis affiliate by paying the basic membership fee of $99 for a Bundle Pack.
This payment entitles you to become a Zilis Ambassador, and you get some bundled products as ROI.
You can choose to stay as a basic affiliate member of Zilis if you so desired.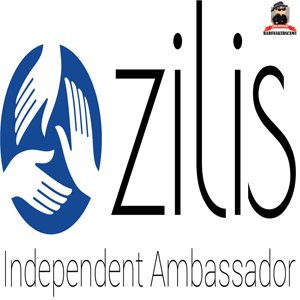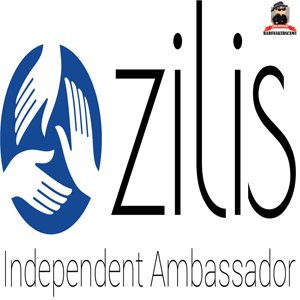 However, other than the product discounts and a few other perks that you get, your income potential is minimal.
To unlock more earning potential, you need to upgrade your membership and purchase one of the "OPTIONAL" Starter Packs I mentioned above.
The Starter Packs costs are:
Bronze Starter Pack – $199
Silver Starter Pack – $599
Gold Starter Pack – $1299
The difference between these Starter Packs is the bundled Zilis products included on each of them. Each Starter pack also entitle you to significant income potential differences.
Apart from this, Zilis also offers an affiliate back office system to assist you with managing your business and the growing network of affiliates (Ambassadors) under your team.
To access this system, you have to pay the required $29/month.
Zilis' Affiliate Ranks
There are 12 hierarchical affiliate rankings within the Zilis compensation plan. These ranks determine your earning potentials. These are
Ambassador – Your rank after signing up as a new Zilis affiliate thru the Bundle Pack
Associate Ambassador
Community Ambassador
City Ambassador
Area Ambassador
Regional Ambassador
National Ambassador
Presidential Ambassador
Diamond Ambassador
Double Diamond Ambassador
Triple Diamond Ambassador
Black Diamond Ambassador
Besides, reaching a specific affiliate rank will entitle you to exclusive perks and bonuses.
Zilis Bonuses, Incentives and Perks
Zilis rewards their loyal and active distributors with exclusive incentives and perks every time they reach a certain rank. 
Blessing Bonus
The Zilis Blessing Bonus provides all qualified City Ambassadors and above with the ability to help the children in need of their local community.
By reaching the rank of City Ambassador, the company will reward you an extra $100 – $500 per month depending on your rank.
This amount is intended to assist the children in need, a family member, or a total stranger of your choice.
Jeep Bonus
This bonus is an incentive reward offered to Zilis Ambassadors who achieve and maintain the rank of Area Ambassador and above.
If you are qualified with the Jeep Bonus, you will be eligible to select a Jeep Wrangler or Grand Cherokee. 
The company will reimburse your lease or loan payment.
Healthcare Bonus
Zilis affiliates with a rank of Regional Ambassadors and above are entitled to enjoy the company's health insurance reimbursements of up to $1,500/month.
Motor Coach Bonus
The Zilis Motor Coach rewards program is offered to Ambassadors who achieve Diamond Executive and beyond.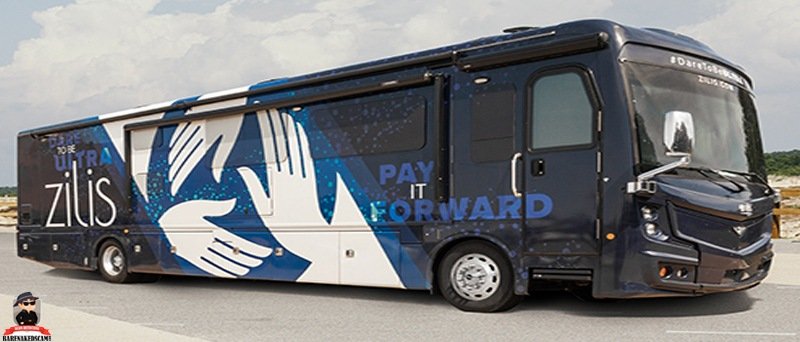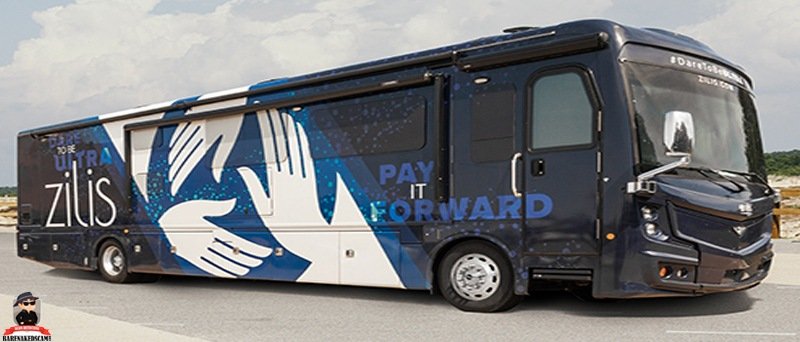 With the Zilis Motor Coach program, you're eligible to select a Motorcoach of your choice to travel around the country. Zilis will reimburse your lease or loan payment based on your rank.
Global Pool Bonus 
The Global Bonus Pool is rewarded to Zilis affiliates who achieved the rank of Regional AMbassadors and above.
Qualified affiliates will be entitled to a quarterly revenue sharing.
You can learn more about how to become eligible with the different Zilis Affiliate Bonuses and Perks in here.
I understand that the perks I mentioned above are mouthwatering but before you jump in, let's pause for a moment. 
On this part of my Zilis review…
Allow me to talk about the other side of the coin. (Oh, and please take this time to wipe down your drool)
My Concerns with Zilis
The earning potential within the Zilis compensation plan is quite lucrative and rewarding to anyone is willing to invest their time on it.
The products (the hemp oil and other organic wellness products) that are included in the Zilis product lines are all high-quality and without question.
However, there are a few concerns that I would like to bring into the light.
#1. Overlapping Products
As there is a wide range of similar products that the company is promoting (especially hemp oil and CBD-based products), this might raise a few issues.
Affiliates will be forced to choose to market one product over another based on personal preference.
Customers might get confused which one to but as Zilis offers multiple products that target the same niche. Which is better
#2. Heavy Focus on Recruitment
Although retail sales are technically possible within Zilis, it becomes evident that it is not the department that the company desires to focus on.
Looking at the company's compensation plan…
It wouldn't take long before you realize that there is a whole section dedicated to describing how affiliates will be hugely compensated by "DIRECTLY and INDIRECTLY" recruiting new people to join the business.
This is one of the major defining factors of a pyramid scheme!!
I am having trouble seeing Zilis' compensation plan passing a regulatory investigation from the FTC.
Again, while making money thru retailing is still a possibility within Zilis, its unlikely to be the main focus of this company's current business format.
A Proven Method to Earn Passive Income Online. Learn Now!
#3. Upsells after Upsells (Pay to Play Business Format)
As I have mentioned earlier, you can choose to stay a basic affiliate by purchasing the Bundle Pack.
However, the introduction of the Starter Packs encourages affiliates to dump more money into the program in the promise of maximizing their earning potential.
This is the very definition of a Pay to Play business format.
By choosing a promotional starter pack, an affiliate will be eligible for additional earning potential (and extremely lucrative), perks and benefits.
And though Zilis has emphasized over and over again that the Starter Packs are "optional"…
Affiliates with a decent budget and deeper pockets will surely choose them because they provide a substantial financial benefit beyond the Bundle Pack.
#4. Malicious Charity Works?
Take note of the question mark I put at the end of the caption. I don't want to come off as a Zilis hater, but I am only calling out the things as I see them, alright?
In the Blessing Bonus, Zilis claims to provide charity work by rewarding a qualified affiliate with additional commissions (to help children in need in particular) every time they hit a certain rank.
Is this really a necessary requirement? 
​For an affiliate to throw in more money to help the needy?
As I see it, providing aid and nutrition to children in need is not a justification for paying pyramid scheme recruitment commissions.
#5. A 95% Chance to Fail
This is a fact that has been existent in the MLM industry in decades. This stems from a fact that MLM solution is simply not for every body. 
If you do not have the innate ability to influence a sale or you are not comfortable in the sales environment, it is highly likely that you'll leave within the first couple of months.
And even if you have the sales skills required, you'll still need a mentor who can guide you to find an endless stream of highly targeted prospects.
As you may know, the turnover rate of ambassadors is rather high, so you'll constantly need to find new replacements. Many ambassadors got stuck because they do not have the right knowledge and guidance to expand their business.
Now that I have presented you with all the facts about this company, it is my turn to hear your thoughts on the Comment Section below. What do you think…
Is Zilis a Scam after all?
To be honest, if you would ask me, I am confident that Zilis is not a scam.
However, there are some things that you must be aware of if you wanted to be affiliated with this MLM company.
Keep a sharp eye especially on Zilis' highly recruitment-favored compensation plan. To keep things in perspective, below are my personal Zilis pros and cons list.
PROS
Make money retailing
Good quality products
You can make money from home
Legit MLM business opportunity
CONS
Expensive products
An expensive basic membership fee
Pay to play business format
Recruitment focused compensation plan
Might be a pyramiding scheme
My Honest Opinion
If the concerns I mentioned above do not worry you
If you have a decent budget to invest and
You are comfortable with selling and recruiting
Then Zilis might be the program for you!!
If you've decided to join Zilis as an ambassador, I would highly recommend that you check out this training program where it will show you how to find an endless stream of highly targeted leads.
On the other hand, if you are seeking for an alternative business opportunity, then I would like to invite you to this short training where I will share with you the critical elements you need to earn a full-time income from home, as well as sharing with you my recommendations.
Thank you for reading this Zilis review!
If you think this article is helpful, please share it because you never know if someone else is looking for this information.
And, if you wish to share your thoughts and opinion about this company, please, feel free to leave a comment below.
Until here and I wish you the nothing but success in the future.
Your pal,
Jack