Opinion Panel Review – Here are the Facts You Should Know!
In our economy and with rising prices hitting us every day, more and more people have been hitting their laptops in hopes to find a remote way to make some extra money.
Occasionally some of the luckiest of us find legitimate telecommuting sales or customer service jobs.
Others get lucky and find their niche in an online business.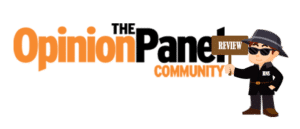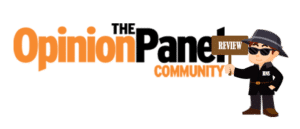 But for most of us with the standard nine-to-five and families to raise or a fully-loaded school schedule, we're lucky if we find time in the day to fit in an extra three hours per day for more work.
The most viable option to earn some extra cash online (as many people know) is through online surveys.
Whatever reasons you may have to earn extra cash from online surveys, you will want to work with a survey company that, (1) take your privacy as a priority, (2) pays you on time, and (3) gives you a lot of survey opportunities.
So, in this Opinion Panel Review, I will be discussing on the legitimacy of the program.
How I Fired M​​y Boss and Still Earn a Full-Time Income. Here's How You Can Too!
Is Opinion Panel a Scam?
Right off the bat, the answer is no!
Opinion Panel is not a scam, however, many complaints about the "Screened Out" issue may lead people to think that this is a scam.
"Screened Out" simply means that a participant may be disqualified half way through the survey because she/he is not the candidate Opinion Panel is looking for.
Although Opinion Panel takes the initiative to reward "Screened Out" participants with an entry to a Kindle prize draw, it doesn't justify the amount of time spent on the uncompleted surveys.
Also, given the slow flow of surveys, a high withdrawal threshold of £25, and shopping gift card as the only payment option, people will be misled to believe this is not a viable make money opportunity.
This Program Taught Me How to Start and Scale a Six Figure Online Business!
How to Get Started With Opinion Panel?
I decided the best way to give a thorough review of Opinion Panel Review was to sign up myself.
The Opinion Panel Community claims that it is the largest in the market in the UK and offers cash for your opinions.
Most of these survey sites operate within the same confines so the number one in the UK will be our focus.
The sign-up process is quite simple. Fill in your name, email, password, and the usual birth date details as well as a general questionnaire to find out which surveys you're qualified to answer.
You're then taken to a page that offers around twenty other questionnaires.
The more you answer, the more surveys Opinion Panel can send you.
Who is the Target Audience of Opinion Panel?
Their video states they are only looking for opinions of people in the 16-30 year age group, so, tough luck to you 31-year-olds.
Although this is a pretty bold strategy in terms of target marketing, I'll admit the site does lean toward the student community as you get ten pounds if you sign up as a student.
What Exactly is Opinion Panel?
Opinion Panel is a UK based survey site that allows you to earn a side income by completing surveys from top brands in the industry.
Moreover, you get a chance to win prizes when you participate in the online discussion groups where you sample new products from top brands.
This video will explain what is Opinion Panel in just 50 seconds.
Ways to Make Money from Opinion Panel
1. Complete Surveys
You'll be able to earn between 50p-£4 for each survey you've completed.
And, if you are a student, you'll get £10 straight to your account.
But, you'll have to accumulate your earnings to £25 in order to cash out.
Unfortunately, payment is only through shopping gift cards from affiliated companies such as Amazon or Starbucks. That doesn't sound too bad, does it?
2. Participate in Online Discussion Groups (or focus groups) about Products or Services
You can earn between £30 to £70 for each group you join, and each session will last between 60 to 90 minutes.
£70 for 90 minutes, not a bad deal, right?
Except these Online Discussion Groups are very rare.
You'll be lucky if you are invited to participate in one of the focus groups.
I won't pin my hopes on this though.
3. Participate in Online Communities
Again, online communities are rare, and you'll need to spend a lot of time completing the assigned tasks.
4. Write for Opinion Panel
Stand a chance to win £50 when you write an article with a minimum of 700 words.
This is not a guaranteed payout, it is a contest, and the best viral article wins £50.
Your article(s) has/have to be clear, well thought-out, and serves a purpose.
Opinion Panel is looking for articles related to (1) make money or save money ideas, tips or deals, (2) Relationships (3) Relatable Articles, (4) School/college/university experiences, and (5) sports.
Honestly, if you can write a high quality article of 700 words or more, you can become a freelance writer.
You can probably earn a lot more writing for other people.
The market rate for a freelance writer is £30 for 1,000 words.
In my opinion, writing for Opinion Panel is not an option you'll want to take to earn money from Opinion Panel.
Know how to write? Generate a Full-Time income with your skill. Click for more! 
An Overview of Opinion Panel
The Good
Once you're logged in, you can begin taking surveys for 50p-£4 (100-400 points) each.
Once you reach £25 (2500 points), you can cash out for a shopping gift card from dozens of affiliate companies such as Amazon or Starbucks.
Surveys are fairly short
They do offer focus groups that can pay up to 70 pounds.
Stand a chance to win £50 for a well-written article.
Students who sign up will get £10 immediately in their account.
Your personal data is kept safe with the company.
The Bad
They may not have enough surveys to go around.
You may start with a survey and find out that you are not qualified (half way through the survey)
The odds of winning one of those contests are slim to none.
It takes a lot of time to write an article.
It takes a lot of time to complete a survey.
The amount paid per survey or article does not justify the time taken to complete them.
If you do get lucky enough to have a downpour of surveys, you'll still have to wait to reach 25 pounds (2500 points) to cash out, and that's an incredibly high threshold in this industry.
The Opinion Panel Community is not a scam, but don't anticipate riches beyond your wildest dreams.
While it's true the surveys are a bit less daunting and require much less work, you are literally earning pennies for the same amount of time you could be spending to build an online business that could potentially generate a full-time income for you.
Build a Full-Time Income Business with Your Passion? Click here
My Opinion of Opinion Panel
So, in conclusion, if you are a student who's messing around with your phone in class, maybe it's not the worst way to spend five minutes. Hey, it's free shopping vouchers, right?
However, you'll probably have to be patient to be fed with the surveys, they are slow to come, and you may be "Screened Out" half way through the survey.
It will be long before you can withdraw your first shopping voucher due to the high minimum cash out threshold.
There are about three hundred million (okay, I'm guessing at that number) other ways to make money online and it would likely be far more worth your time to focus on one of those.
Affiliate Marketing is my choice to earn a full-time income online, and Wealthy Affiliate is probably one of the best Affiliate Marketing training programs out there.
I was able to quit my full-time job and work full time online thanks to affiliate marketing and Wealthy Affiliate.
Here's my story on how I fired my boss.
Thanks so much for reading this review, and it brings you the information you need to make a decision.
If you think this Opinion Panel review is helpful, please help to share it! You might help others who are looking for this information.
And, if you wish to discuss more about Opinion Panel or to share your experience with the program, please, feel free to leave a comment below.
Your pal,
Jack