Stack That Money Review – Affiliate Forums still Alive?
It's 2018, and you'd probably want to know if Stack That Money (STM) forum is still alive and active?
They've been around since 2011, and as you know, forums die down relatively quickly(1) in this day and age, and there's really no point in paying $99 per month to a dead forum, right?
Internet Marketing is Constantly Changing
The internet marketing industry is constantly changing, and you'll need to know if the content in the forum are still up to date.
So, in this Stack That Money Review, I will be discussing on all these pointers.
One thing for sure, if you are not a person who can absorb text based content or you chose not to, then Stack That Money is definitely not for you.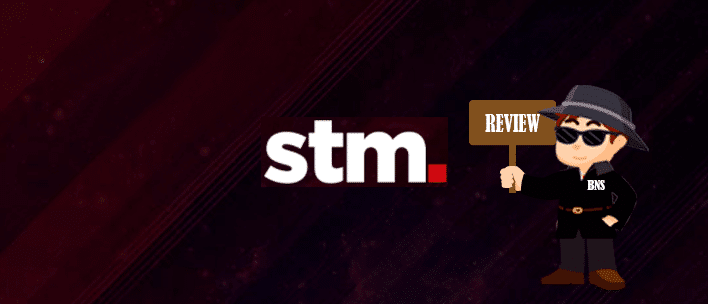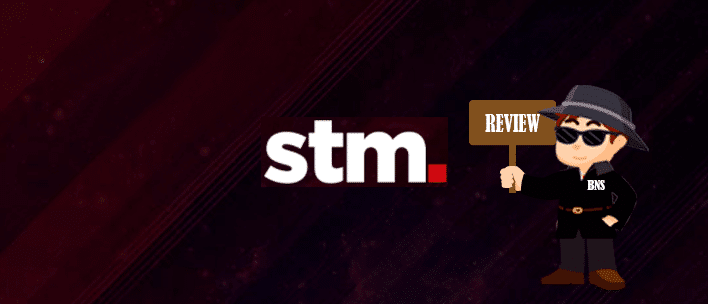 Basically, this forum is created for successful or semi-successful affiliate marketers to share they knowledge and information, so that aspiring affiliate marketers can learn from the experts and become one themselves.
In the past, Affiliate Marketing is the only topic in STM, but due to the shift in the trend, STM has introduced topics related to eCommerce as well.
The way it is taught in STM to drive traffic to whatever offers that you have is through paid traffic.
So, if you are looking to learn more about generating organic (free) traffic for your business, STM may not be the best choice for you.
A lot of content is outdated!
Also, there's really a wealth of information in the STM forum, and a lot of them are outdated.
You'll probably need to have some form of Internet Marketing industry knowledge to sift out the outdated information.
Which is why I don't recommend the STM forum to someone who has zero knowledge about internet marketing.
[Newbie Friendly Course] Learn how to build an online business from Scratch!
Is the Stack That Money Forum still active in 2018?
I was a part of this forum in 2016, but I could say that it is not as active as it was before.
If you head over to the "Site Leaders" link in the forum…
You'll see 125 STM members who are pilot members of the 6 Week Affiliate Mastery Challenge, an intensive training course.
These are the said members who have the ability to impart knowledge to newbies like you and me.
Out of the 125 members, 49 of them are still active today.
So, it's good news! STM is still active.
What I can see is that the moderators are there every day to answer questions from its members.
So, I'll give credit to the moderators who are keeping this forum alive for so long.
Stack That Money Review – Is the content still Relevant?
Strategies that worked in 2012 are somewhat applicable in 2014, but not anymore in 2017 and 2018.
There is a major shift in the internet marketing world in the recent years.
What is applicable in the past, may not be applicable now.
A good example is…
POP traffic!
Major Content Upgrade Needed! POP is ousted!
There is a 40 day tutorial specifically for newbies (who've just joined) to get first hand knowledge and experience about POP traffic.
It was said that POP traffic is one of the best ways for newbies to earn their stripes in the affiliate marketing world.
Just mid of last year in 2017 where the Affiliate World Conference was held, POP traffic was still applicable.
In 2018, many STM newbie members highlighted that they were not able to find potential profitable offers.
The senior moderator of the STM who've created the 40 day tutorial also confirmed that POP traffic is not working as well as it did a year ago.
The fundamental technique that is taught in the STM is basically phasing out.
And, there is going to be a massive change in the STM Forum.
What is POP traffic?
So, what exactly is POP traffic?


You'll normally see these invasive Pop ups when visiting adult sites.
When these Pop ups occur, there is a chance for an affiliate marketer to make money.
However, I don't see Pop ups in other kinds of affiliate offers anymore, other than adult sites.
Nowadays, people will immediately click away from these offers.
They are afraid that stuff (like malware) are being installed into their computer without their consent.
Honestly, I am an affiliate marketer, and I didn't know that this way of affiliate marketing exist. I've learnt a few acroyms that I've never heard before like goes, angles, sweeps, and landers. It's really an eye opener.
Anyway, the POP traffic is not the only thing that is taught in STM (although it is a major topic).
There are still relevant stuff that you can learn from STM. You'll just have to sift them out.
Beginner to Advanced Affiliate Marketing Training that teaches you how to generate FREE (Organic) Traffic!
What can you learn from Stack That Money?
eCommerce
STM is not only about Affiliate Marketing.
Because of the growing interest in the eCommerce, STM has a dedicated section for members to learn about eCommerce.
A few of the moderators have created a step-by-step tutorial called "The eCommerce Cookbook".
I've went through the content of the Cookbook and it is quite comprehensive.
Furthermore, there is a dedicated thread for you to post your store to get quality feedback from the experts.
I feel this is super important, because it can shorten your learning curve.
If you're currently running an eCommerce store, you should consider hanging out in the forum.
Media Buying
In this video, you'll understand the gist of media buying:
In STM, you'll learn a lot of tips and tricks, and legitimate sources to buy media.
This is no joke, if you are just starting out and you are going to buy media on your own, you'll get screwed, literally.
What's amazing about STM is that your learning curve will be massively shortened.
The experts in there walked a thousand miles in your shoes, so they know what traffic sources work and what doesn't.
Facebook Traffic
This is the one of the biggest topic in the STM forum.
It seems that Facebook paid ads is the way to go to drive quality traffic to any offers.
Moreover, like the other topics on the forum, there's a step-by-step tutorial to help you setup and track Facebook ads.
You can even get your Facebook ads vetted by other experts before your campaign goes live.
This is something that no other places can offer.
This can shorten your time to find your profitable ad campaign.
And Many More..
I am merely scratching the surface of the information you can find in STM, there's really a wealth of information.
However, a lot of information are dated way back, so you'll have to assess if the information is still valid.
You've got to have some knowledge about internet marketing before you can assertain.
That's why I do not recommend newbies to join STM.
For newbies, I recommend to join this program instead.
Stack That Money is not only a Forum
Job Portal
STM is also a portal that connects business owners in the internet marketing field to job seekers through AffJobs.
Here are just some of the job offers you can find. You definitely need to have some track record before you can apply for the jobs.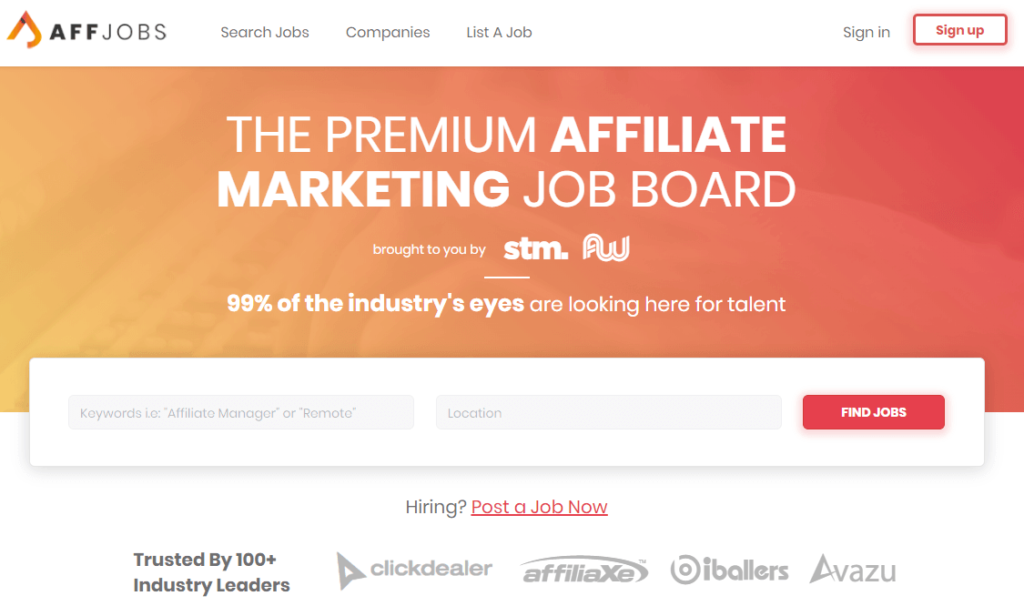 iStack Training
If you are looking for step-by-step training materials, you can find them in the iStack Training.
iStack Training is created by the team in the STM forum, as well as other experts in the field.
Although there are some helpful tutorials in the STM forum, they are not as comprehensive as the iStack Training.
But, iStack Training is expensive.
The main training course in the iStack Training is the "Native Ads Masterclass" which cost a one time fee of $1,497.00.
Learn Basic to Advanced Affiliate Marketing at a fraction of the Price. Find out more!
On top of that, there are individual acceleration modules that cost $197 each or you can buy the course bundles (Affiliate Bundle – $497.00; Ecommerce Bundle – $297.00; Copywriting Bundle – $297.00).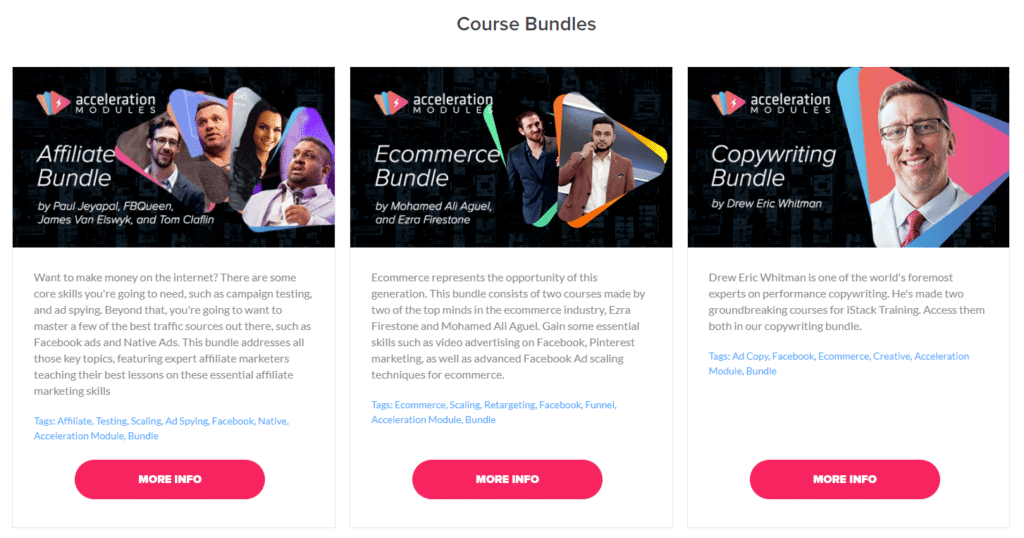 By the way, these are real experts in the industry. I know quite a few names mentioned in these acceleration modules.
Conferences
Affiliate World Conference is held twice every year.
It is definitely one of the TOP conferences in the world about affiliate marketing.
Even experts like Neil Patel agrees with it.
Conference is the best place to mingle around people who have the same interest as you, and many businesses are and partnerships are formed through conferences like this.
How much money do you need as initial capital to become successful?
Because of the nature of what is taught in the STM forum, you'll need to spend a lot of money to run paid advertisement campaigns.
On top of that, you'll probably spend a good amount of money on tracking tools and other related tools to keep the campaigns running.
The recommended initial capital is between $3,000 to $5,000, and the bare minimum is $1,000.
Basically, what you are trying to achieve is to find the most profitable advertising campaign, and once you've found it, you can scale it up and make a lot of money.
So, there's definitely a lot of risk when it comes to paid advertising, but it could be rewarding.
The risky nature of paid advertising is the main reason why I do not recommend Stack That Money to newbies.
I'll rather newbies learn how to grow free (organic) traffic and earn their capital before going into paid traffic.
Learn how to grow free (organic) traffic here!
Is Stack That Money really worth it?
There are so many FREE Affiliate Marketing Forums on the internet, why pay such a high price for the STM membership, right?
I think you already know the value of the STM membership by now.
So, here's the BIG difference between free forums and STM…
The majority of the content shared on the free forums are low quality.
So, if you are seeking for expert advice about affiliate marketing or eCommerce, you won't find any in those free forums.
Because of the higher barriers to entry to the STM forum, the quality of engagement and content is definitely a few notch higher than the free forums.
The moderators and some of its senior members are people who have walked a thousand miles in the affiliate marketing and the eCommerce world, and they have achieve success.
Don't you think that it is worth all the money to seek advice from people who actually made it?
On top of that, Stack That Money is more than just a forum as I've mentioned above.
So, in my opinion, it is worth joining the STM forum if you are someone who is looking to grow your existing business.
My 2 Cents
Stack That Cash is a great forum for affiliate marketers and eCommerce store owners.
The focus is not very much on free (organic) traffic, but on paid traffic to drive sales to your offers.
A lot of content in the forum is outdated and it will take someone who has internet marketing industry knowledge to sift through the dated content to get the best value out of the membership.
Here's the down right truth that you need to know.
If you want free advice or free knowledge on the internet, you'll either get a bunch of low quality advice or a bunch of scammers trying to promote their low quality training program.
And here's what Stack That Money is different.
There are many 6 to 7 figure earners (affiliate marketers and eCommerce store owners) in the forum who provides high quality training and advice.
It is definitely worth it to be a part of the STM membership if you already have some experience in affiliate marketing or eCommerce.
But, not so much for newbies.
If you are a total newbie…
If you are totally new to affiliate marketing or you have no clue about how to make money online, I would recommend you to check out this program instead.
Thank you so much for reading this review!
I hope I have provided you with all the information you need to make an informed decision.
And, if you think this review is helpful, please help to share it with others.
Feel free to leave a comment below if you wish to discuss more about STM or you'd like to share your personal experience.
Your pal,
Jack