Brain Abundance – Is it a scam? Find out the Truth here…
Name:  Brain Abundance
Website:  www.brainabundance.com
Price: $20 (one-time) activation fee as an Independent Business Owner (IBO)
Owner(s): Eric J. Caprarese, Dr. Pejman Behrouzi
Bare Naked Scam rating: 1 Thumb Down
#1 Recommended Online Business Training with Proof: Click Here
What is Brain Abundance? 
---
Brain Abundance is a health supplement company that produces supplements which are supposed to increase focus and brain power. It also has a well-known affiliate program that allows members to purchase supplements at a retail price and sell the products elsewhere. Many people swear that this company is legitimate and provides people with the opportunity to make a lot of cash.
But… What's the truth?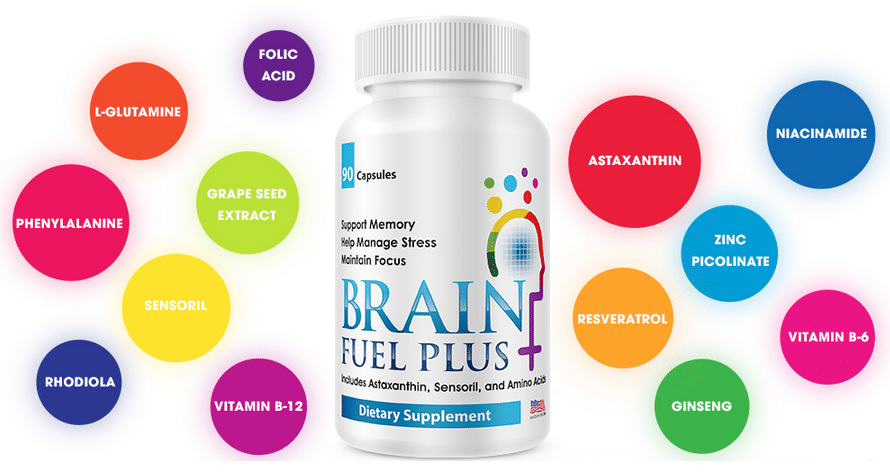 Most Brain Abundance reviews are not truthful and simply list the positive aspects of the product in order to encourage members to sign-up through an affiliate link.
Of course, I'm not an affiliate for the product; therefore, this review is entirely based on my personal opinion.
Brain Abundance creates supplements that are designed to improve the functionality of the brain. These products contain a wide range of vitamins, chemicals, and minerals which are all linked to mental health. I have never tested the products. Most people swear that the products are excellent. I can't review the products because I never took them but I can review the affiliate program. 
Discover the world of Affiliate Marketing and learn how you can build a successful online business. Click here!
 Brain Abundance – The Affiliate Program
---
Brain Abundance claims to provide people with an amazing opportunity to earn quick cash. Does that sound familiar? If you guessed that Brain Abundance's affiliate program is based on a multi-level marketing system then you are correct.
We all know how MLM schemes work. Like Empower Network, Usana, Internet Lifestyle Network, National Wealth Center, World Ventures, Wake Up Now, Shopping Sherlock and Numis Network are MLM schemes.
There are hundreds of scams that are based on MLM systems. Brain Abundance is based on a system that requires members to recruit other members. There are several different ways to earn cash with Brain Abundance but recruiting new members is definitely the most lucrative. Now you know the reason for all the "amazing" Brain Abundance reviews that are plastered around the internet.
How to Make Cash with Brain Abundance
---
Okay, so there are a few different ways to earn cash with Brain Abundance. We'll discuss each method below.
Powerline Bonus
It's the MLM scheme. You're supposed to be able to earn income from your referrals three generations deep. In theory, it sounds awesome. Most MLM schemes sound awesome at first glance.
There's one thing that I like about the Powerline Bonus: members can cash-out once a week.
Retail Bonus
Purchase the supplements at retail price and sell them for their real price. Generally speaking, members can make a $20 profit from one bottle of Brain Fuel. Most people will subscribe for monthly deliveries of Brain Fuel so there's potential to make some decent cash. But, there's also a problem with this business model. Everyone sells the product for the same price.
Fast Start Commissions 
You can earn $25 to $75 on each order that people under you purchase. It only works on their first orders. If you purchase some up-sells, it's possible to earn more and for longer periods of time.
Rank Bonuses
If you meet certain requirements, it's possible to achieve a rank, which will entitle you to extra bonuses. There are four ranks: gold, diamond, three diamond legs, and platinum.
That's it. See, it looks like a decent compensation plan on the surface, but these programs always look good on the surface. Let's dig a little deeper and find out the truth.
Making Cash with Brain Abundance – The Truth
---
The truth is that it's difficult for the average person to make cash with Brain Abundance. Okay, it's not difficult. It's extremely difficult.
Here are a few reasons…
The retail price can't be changed.
I mentioned this early but I thought it's important to mention once more. We all know people love a bargain. Everyone will promote the same products at the same price. They'll try to make a profit.
However, head on over to Amazon and you can find the same products but listed for less than what Brain Abundance claims is retail price. Therefore, everyone will flock to Amazon, and there's no need for them to purchase an over-priced product.
On top of that, there's not much room for profits. Earn $20 profit on one bottle? That's cool. But most people don't know how to market these products.
You have to have a huge list of people to recruit members to this scheme.
The people who are the best at MLM schemes have massive lists that they can spam with affiliate links. If you don't have a list, it'll be incredibly difficult to recruit people. Sure, it might be possible to recruit some friends or family-members but that won't bring in much profit.
Each bottle costs around $60
One bottle of Brain Fuel is supposed to last for one month. It contains 90 capsules. You're supposed to take three pills a day. Do people really want to spend that kind of cash on a supplement that doesn't build muscle?
There are three reasons why it's difficult to make cash with Brain Abundance. If you think it's easy to make cash with this scheme, please leave a comment below and explain, because I don't think it's that attractive.
Be an Online Entrepreneur NOW! Turn your passion into profits. Click here!
Brain Fuel Combats Symptoms of Mental Problems
---
That's not bad.
I was thinking about this product and I realized that it's designed to combat symptoms of issues which can be eliminated naturally. Here's a list of Brain Fuel's supposed benefits:
Support cognitive function

Support a healthy memory

Help your body cope with stress and anxiety

Help promote a positive mind and mood

Help promote better sleep

Support focus and mental clarity

Help fight free radical damage
How many of those problems can be solved through natural remedies?
I think most of these problems can be solved by simply leading a more active lifestyle. Exercise daily and eat healthy food. Sleep for 8 hours a night. Stimulate your brain with books. There are natural cures for these problems. These pills are temporary solutions. Keep that in mind.
In a Nutshell
---
Brain Abundance is a health supplement company that has a decent product and a decent compensation system. The problem is that most people won't be able to make cash with this program unless they have learned how to market products online.
You'll also need a massive list of contacts to generate a decent amount of referrals. On the other hand, even if you do manage to collect a decent amount of referrals, they won't stick around for the long-term. They'll likely test the product out with one or two bottles and then forget about it.
You should also think about the root of your mental issues. If you lack focus, perhaps you're not sleeping enough, or you're working too hard, there are a number of different reasons. But if you commit to leading a healthy active lifestyle there's a good chance you won't encounter these problems.
On top of that, let's be honest, are we responsible enough to pop three pills a day for the foreseeable future? I know I would forget.
So in general, Brain Abundance is not a scam, because it delivers on its promises. Is it the absolute best way to make money online? Nope.
My Sincere Advice to you
---
If you sincerely want to make money online, you'll need to build your own business. Building a business is never easy and if you do not have proper training and guidance, your odds for succeeding is stacking against you.
I would suggest you start your training to build your own successful business as an affiliate marketer with my #1 Recommended training center.
This program is my favorite online business training course. It takes you by the hand and walks you through each step of building a successful online business. Give it a shot. I know you'll love it.
If you have had experience with Brain Abundance or Brain Fuel please leave a comment below. I would love to hear from you.
Your pal,
Jack