Is UTellUs Panel a Scam? – Your Privacy is at Stake!
UTellUs Panel claims to be the most unique online research community, where their membership is by invitation only.
This exclusivity makes this survey panel "prestigious", but are they really that great?
Congratulations to you if you have been invited to join UTellUs Panel, and because you've landed on this UTellUs review.
I am going to share with you stuff that might help you decide if you should accept the invitation.
But, if you have not been invited, you may want to check out my top recommended beginner course to start earning money online.
So, what exactly is UTellUs Panel, let's find out!
Review Summary
Name: UTellUs Panel
Founder: Precision Opinion Inc.
Price:​​​​ Free
​Recommended? No. Check this out instead.
Income Opportunity Rating:
Summary: UTellUs Panel is an online research community established by Precision Opinion Inc., which is also the company that launched Toluna Surveys back in 2000.
It is a platform that offers you a chance to influence businesses and politicians through the surveys you complete.
Like National Consumer Panel, the UTellUs Panel membership is by "invitation only", and it is only for the U.S. residents.
Members get rewarded with points for each and every survey they complete, which can be converted into a number of giftcards (for example Starbucks and Amazon).
Though this is a legitimate platform, there are just too many problems (I'll explain below).
Which is why I don't recommend the UTellUs Panel.
How Does UTellUs Panel Work?
Can Everyone Become a Panel Member?
As I've mentioned above, the UTellUs Panel membership is by invitation only, and it is exclusive to the U.S. residents.
However, being a U.S. resident doesn't guarantee you a spot in the panel.
Your acceptance is dependent on a number of criteria (like the household demographic, etc). The thing is, they are not up front on the requirements.
So, it is hard to determine if you are the right candidate off the bat.
But, the good thing is, it is free to register.
If you've been accepted as a panel member, an email invitation with your personal access code will be sent.
Build an ​Online Business ​Based On Your Passion That Generates a Full-Time Passive Income. Click Here to Find Out How!
How are You Going to Earn Points?
You can earn points by participating on various activities such as surveys, polls, online focus groups, live chats, and a lot more.
But, the focus of UTellUs Panel is on surveys.
You might participate on survey opportunities via phone, mail, or through their website, depending on what the survey requires.
Surveys usually take up to 15 minutes to be completed which could pay between 100 to 500 points (which is equivalent to $1 to $5).
And, if you don't qualify, you'll still receive 25 points ($0.25) as a consideration for your effort.
How to Redeem Rewards?
The minimum threshold to cash out for rewards is 2000 points ($20). Comparing to other survey sites, this threshold is considered high.
Plus, it is not easy to accumulate 2000 points because survey opportunities are rare. I'll discuss more below.
Points earned can be converted into gift cards from Amazon, iTunes, Starbucks, Reward Link, to name a few.
Should You Accept the UTellUs Panel Invitation?
As I've mentioned above, there are just too many problems with this program.
One of the most vital problems is the privacy issue, and you should be wary of it!
Although you might feel excited for being accepted to this exclusive community, I would still advice against it.
I hope that these reasons below can help you with your decision…
#1 Low Income Potential
As you know, 100 points is equivalent to $1, and you can earn up to 500 points ($5) on a 20 minutes survey.
$5 for 20 minutes could seem reasonable, but honestly earning 500 points is uncommon. Members typically earn 200 to 300 points.
Plus, the survey opportunities are limited per month, so you can't actually earn much from UTellUs Panel.
#2 Survey Opportunities are Limited
UTellUs Panel claims that you can receive up to 2 survey invitations per month.
Which means that you can earn up to 1000 points per month at best.
Aside from that, some members claimed that they have only received 3 survey invitations within a year.
And, it is still not enough to hit the minimum payout threshold which is 2000 points.
This is the risk you have to take if you decide to join the UTellUs Panel. Though it is not financial risk, but you risk wasting your time.
To be honest, this is a common problem of most paid survey sites (I've reviewed a ton of them).
Which is why I don't recommend paid surveys sites right from the get-go.
How I Fired M​​y Boss and Still Earn a Full-Time Income. Here's How You Can Too!
#3 Your Points will EXPIRE!
Aside from limited survey opportunities, the points that you've earned will expire in 12 months (from the date you've received the points).
Which makes this even harder to accumulate enough points to cash out!
This is probably why so many people claimed that UTellUs is a scam.
Cashing out is almost impossible.
#4 You Can't Convert Your Points into Cash
Well, if you are looking for ways to supplement your household income, I'm afraid that the UTellUs Panel is not the solution.
The best that you can do with your reward points is to convert them into gift cards.
#5 Your Privacy is Not Protected
Though it is said on their privacy policy that they will never sell your contact information and your privacy is protected…
There are many complaints from members that they've received unsolicited calls from their parent company, Precision Opinion Inc.
It is not a one time occurrence, but members received dozens of calls per day.
And, some didn't even say a word when members answered the calls.
I don't know what you think about this, but I think it is harassment in my opinion.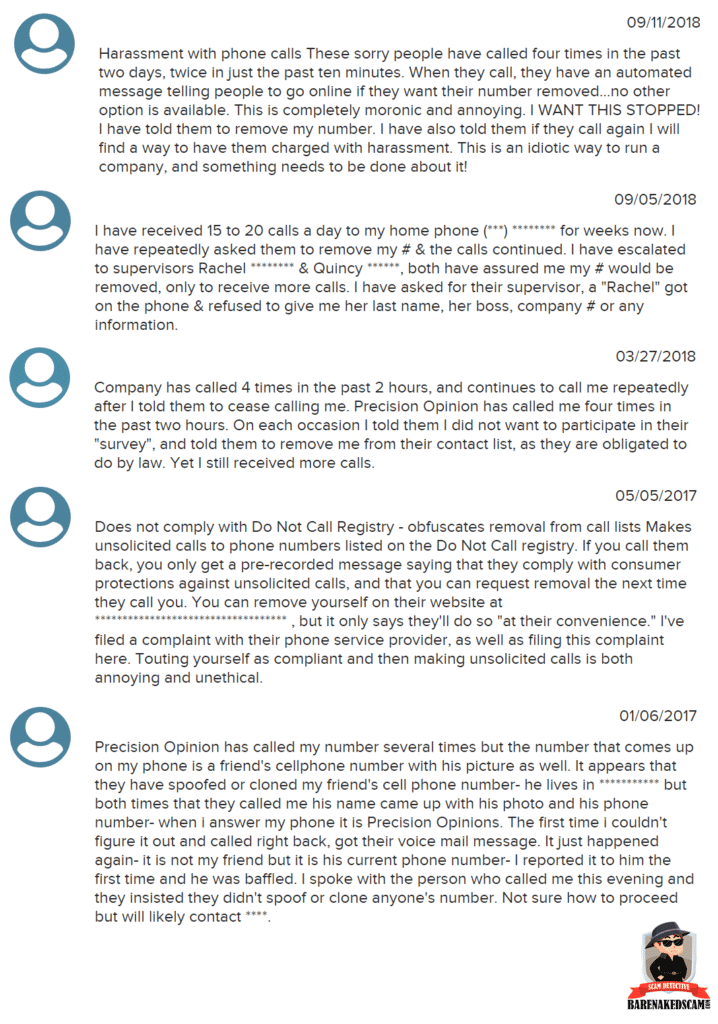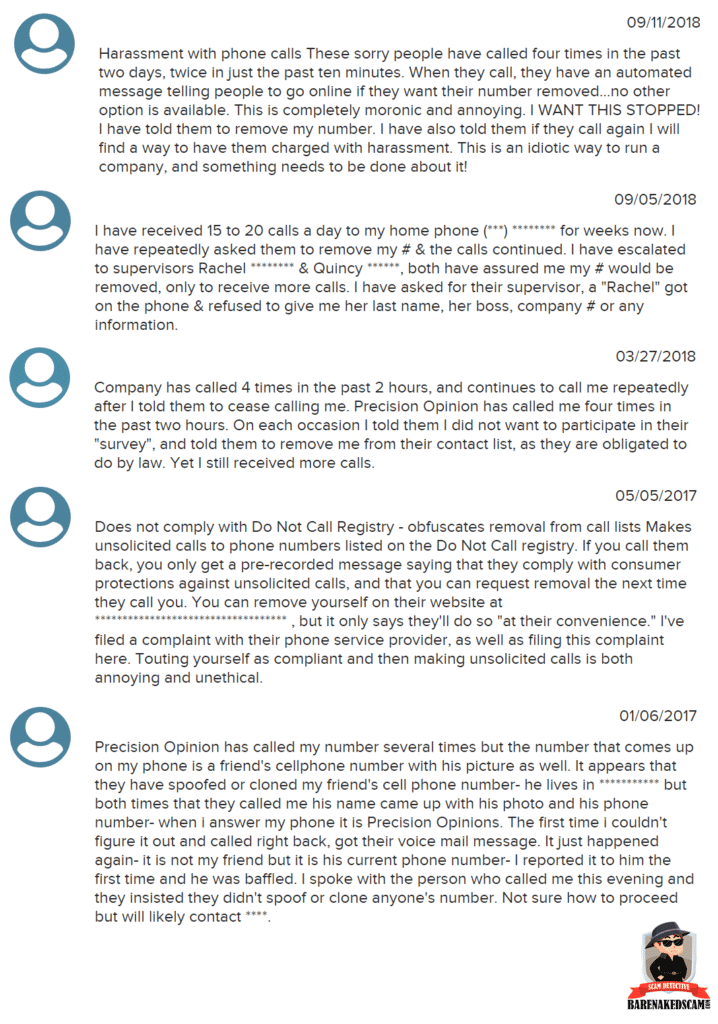 #6 Some Members Don't Get Paid at All!
Out of all the problems, I think this is the worst of all.
Getting through the hoops of problems #2 and #3 are already tough.
But once you realize that cashing out is possible, the worst thing that could happen is not getting the rewards as promised.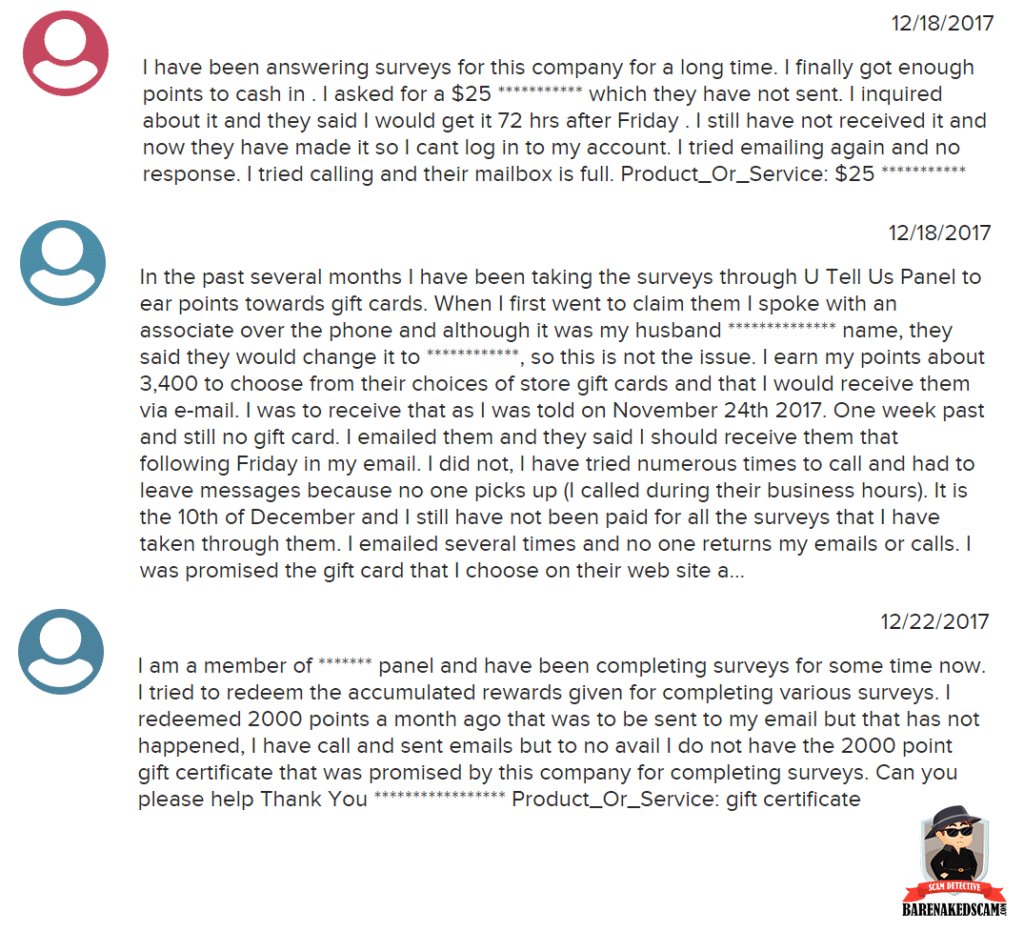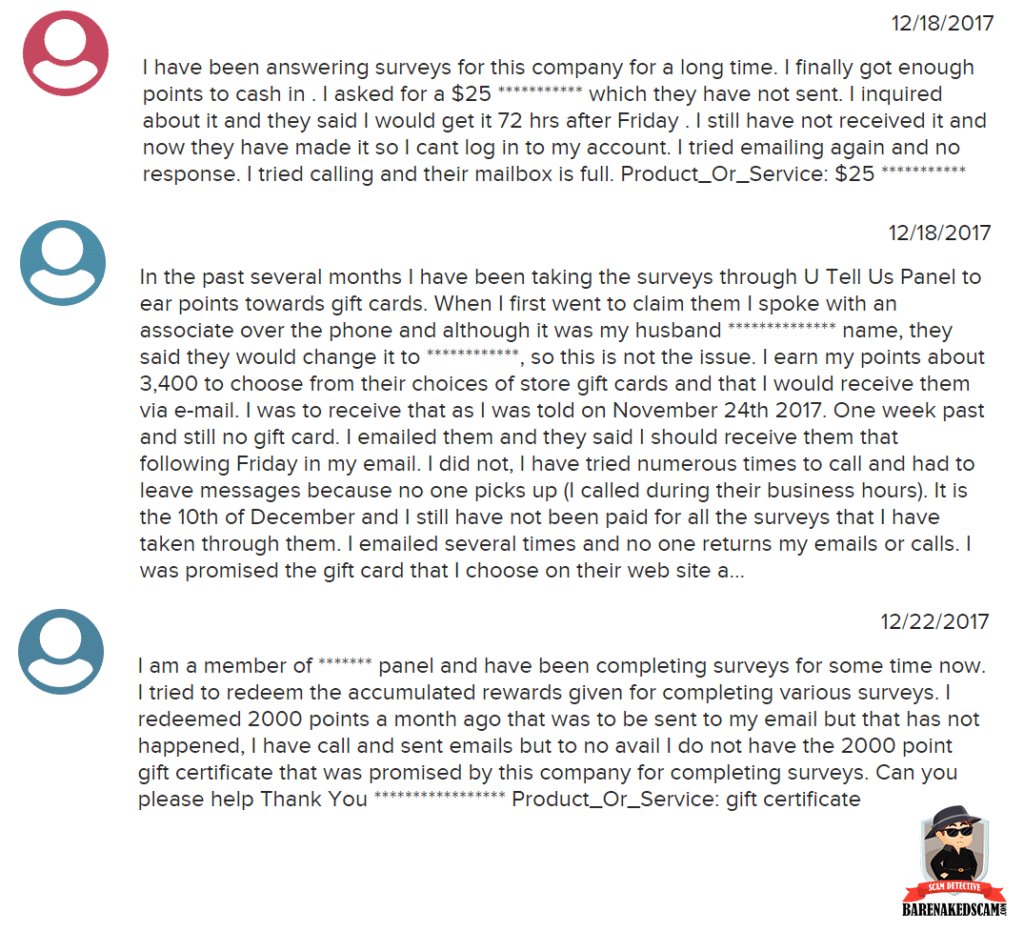 ​How to Turn Your Passion into Full-Time Income. Find Out More Here!​
My Sincere Advice to You
There are so many problems with UTellUs Panel that I would advice ​against joining.
Though it is exciting to be a part of an exclusive community, you could easily be wasting a lot of your time and effort.
The cash out threshold is high and it is almost impossible to cash out. And, even if you've earned enough points to cash out, there is a chance that you might not get rewarded.
Plus, you might receive unsolicited calls. Your privacy is not protected!
As you see, there are so many major problems… and that's why I don't recommend joining this.
I believe you are looking at UTellUs Panel because you are finding ways to supplement your household income.
And honestly, paid surveys is not ​a good method generally, because most survey companies have problems similar to UTellUs Panel.
If you are interested to learn how to earn money online, I recommend that you check out this program.
This is the program that is responsible for creating thousands of online success stories. Here is my success journey with the program.
Thank you so much for reading this review!I hope that I've provided you with sufficient information to make a sound decision.If you found this review helpful, please share it! It might help someone who is looking for this information.
Have any questions in mind? Please, feel free to leave a comment below.Your friend,​Jack