There have been some rumors about a SeneGence scam going on, and it is causing a bit of an uproar in the MLM industry. If you are worried about this too, then you came to the right place.

In this Senegence review, I will reveal the truth behind this MLM company's business opportunity and if there is indeed a SeneGence scam that is going on.
SeneGence Review Summary
Owner: Joni Rogers-Kante
Price: $55 + Optional Upsells
Bare Naked Scam Rating:
Before we begin, let me assure you that I am not associated with SeneGence. What I offer you today are facts about SeneGence - no more, no less.
What is SeneGence
SeneGence (aka SeneGence International) is a veteran MLM company that sells cosmetics and skincare products. SeneGence has been around for almost 2 decades, and their most popular product is LipSense.

LipSense is a lip color which is endorsed by celebrities and is widely used by the Broadway makeup artists.

Other than lip care, SeneGence also offers other beauty and cosmetics products such as anti-aging cream, skin and body care, perfumes and many more.
SeneGence is similar to Mary Kay and Avon in both products niche and business model.
SeneGence Founder
Joni Rogers-Kante founded SeneGence in 1999. The company has since become a recognized, international leader in the cosmetics industry.

SeneGence gives high regards to its commitment to creating and providing its consumers with superior products.

On their website, SeneGence claims that to create their products...
Joni and her team (botanists and scientists) travels around the world to find unique ingredients for their original, patented and proprietary formulations.
SeneGence products come in different categories that include:
Face
Eyes
Lips
Body
Skincare
Anti-Aging
SeneGence also recently started their own scents and perfumes. They also have a line of dermatologist formulated products called SeneDerm.
Other than its top of the line cosmetics and beauty products, SeneGence also provides its members (distributors) a chance to earn money and other rewards.
How to Earn Money with SeneGence
SeneGence is an MLM company, and just like any typical MLM companies, there are two ways you can earn money with SeneGence - Direct Selling (Retail Commissions) and Recruitment (Residual Commissions). Let's take a closer look SeneGence's compensation plan.
RETAIL COMMISSIONS
When you become a member of SeneGence, you will have a discount based on your PV or Point Value. Therefore, if you are planning to sell their products, your profit margin is determined by your distributor discount which as follows:
0 - 99.5 PV = 20% discount
100 - 299.5 PV = 30% discount
300 - 749.5 PV = 40% discount
750 PV and up = 50% discount
As you can see, your product discount which directly translates to your profit margin ranges between 20% up to 50% if you sell enough. To get the 50% discount, you have to hit at least 750 PV per month.
Point Value is ½ of a suggested retail dollar, or one retail dollar is equal to ½ PV. Do the Maths.
RESIDUAL COMMISSIONS
The second way to earn an income with SeneGence is by making your own marketing team. This means that you have to sponsor new people (recruiting people) into SeneGence's partnership program.
By doing this, you will have the potential to get a residual commission from your downline.
SeneGence's Residual Commissions is paid out on a unilevel structure up to 5 levels deep. You will have the potential to earn an additional income of:
10% on the purchases of your level 1 recruits;
20% on your level 2 and ;
30% on your level 3.
To earn an extra 5% on your level 4 and level 5 downlines, you will have to maintain a 100PV every month.
For a much detailed explanation about SeneGence Compensation Plan, you can click here.
Furthermore...
You can also watch this SeneGence Compensation Plan video that was created by Joni Rogers-Kante, the CEO and founder herself.
SeneGence Compensation Plan Video
What I Like about SeneGence
Some outstanding things that are going on with SeneGence, and I would like to highlight them before I end this SeneGence review.
Good Product Line
SeneGence's product is popular and known to be famous among its users. In addition to LipSense, the flagship product, SeneGence also has a diverse line of cosmetics and anti-aging products that you can sell.
Decent Profit Margins
Being a favorite brand especially among women, SeneGence's products mostly have good reviews online and selling them as a distributor could fetch you a high-profit margin.
Legit and Well-Established MLM company
SeneGence International has been around for almost 2 decades at the time I am writing this review.
Most MLM companies fail within its first 3-5 years but the fact that SeneGence has lasted this long, you can be confident you're not putting your time and effort into a company that might disappear tomorrow along with your investment in it.
A+ Rating with BBB
For people who are very particular about a company's reputation with the Better Business Bureau...
You might be glad to know that SeneGence maintains an A+ Rating until today.
What I Don't Like about SeneGence
The fact that they have good things going on for them does not mean that there are no issues about SeneGence that you should be concerned about.
Other than the rumored SeneGence scam, these are the concerns I have about this MLM company.
Expensive Products
I mentioned earlier that you have the potential to earn up to 50% profits from selling SeneGence products.
However, this is because the company's products are relatively more expensive when compared to other beauty and cosmetics people can buy in the supermarkets.
It will be up to you and your skills on how to convince your target audience why they should buy your much expensive products than those affordable ones. Those high potential profit margins mean nothing if you cannot sell a thing.
Monthly Quotas and Maintenance
For you to enjoy your residual commissions, SeneGence implements minimum monthly purchases and restocking fees.
I am personally not a fan of companies (even outside MLM) that forces its members to reorder products every month.
Monthly quotas and maintenance are not an issue if a distributor already has established outlets to sell the products.
But, if you don't, which is especially true for most of the new members, you will be pulling money out of your pocket every month instead of putting your profits in.
Recruitments
I do not want to generalize but have you ever been around a friend or family member involved in multi-level-marketing?
Then you know how potentially awkward it can be because no one likes to recruit and most people don't want being recruited into MLM companies.
If you take a look at SeneGence compensation plan, the only way for you to enjoy the substantial residual income including the other perks (free travel incentives, etc.) is if you manage to build a large organization under your name.
Yes, you can earn money from selling on your own, but you cannot make a substantial income unless you recruit a bunch of people to join SeneGence.
MLM is NOT really your OWN business
No matter how much your sponsor sugarcoats it, the fact remains that MLM's (not just SeneGence) are not really your business.
Although you can choose to do whatever you want because you are an "Independent" distributor of the company like SeneGence...
You are still bound by the company's rules and restrictions.
You have no control whatsoever of the products that you sell, the price, the availability of supplies and stocks, and customer service. Heck, you are not even in control of your pay dates and payout options!
On top of all these issues, the reality is that MLM has a very high failure rate which I will discuss in a moment.
A Better Alternative
If you are really keen into starting another income stream hoping that it could change your life for the better, I suggest that you start your own online business. Starting an online business nowadays is not that hard.
There are even plenty of training programs that you can start with for free!
How to join SeneGence
If you are interested in joining SeneGence, you can get started by signing up on their website. The New Distributor Kit (NDK) and Membership Application Fee will cost you $55, but that is not all.
You will also pay for taxes, shipping, and handling fees because SeneGence will send you documentation and a book. Base on the member's experience, the whole process will cost you around $65 - $70.
Once you have purchased the NDK, you will also have the option to acquire SeneGence Distributor Packages. These are optional packages, but you will get a lot of discounts and additional perks should you decide to purchase them.
Fast Start Pack - $1,195 USD ($3,500 value
SAVE Over 65%
$ignificant $ene$eller Pack - $795 USD ($1,830 value)
SAVE Over 55%
Qualified Distributor Pack - $345 USD ($830 value)
SAVE Over 50%
Glamour Demo Pack
$295 USD ($1000 Retail value)
Lips Pack
$75 USD (over $200 value)
SeneGence also has a Distributor Product Replacement Program.
This will entitle you to a product replacement up to $5,000 in retail value in the event of covered loss or destruction of inventory.
Is SeneGence a Scam?
SeneGence is not a scam. In fact, SeneGence is one of the most well-known MLM companies that has been around for a long time.
However, if you would ask me if I would recommend this business model (not just SeneGence but MLM in general)...
I would honestly say NO.
Not because of the SeneGence scam rumors nor the expensive monthly maintenance but because the MLM industry has a very high failure rate among its distributors.
Why does 95% of MLM Distributors Fail
This is not a made-up fact to scare you into joining SeneGence or any MLM company. This is the truth across the entire industry, and there are many reasons why.
For starters, let me share with you 3 of the most common reasons why 95% of people fail in the MLM industry.
#1 Lack of Leads
It is true that you can make some sales on your products and present your business to your friends and family at first. However...
Unless you learn Attraction Marketing, you will soon run out of leads, and this is a tough obstacle to get over.
Many distributors failed this industry because they didn't know how to get an endless source of leads and prospects and they didn't bother learning how. As with any other business model, having a steady supply of leads is one of the most critical factors for your success.
#2 No Proper Training and Coaching
Another reason why most people fail in an MLM business is that the company does not conduct regular training and coaching sessions for their distributors. Most distributors are left on their own devices on how to sell the products and how to recruit people right after they paid the membership fee.
I highly advise that before you join an MLM company, make sure that it provides regular training and coaching sessions for its members.
#3 Lack of Network Marketing Skills
Perhaps the main reason why people fail in any MLM company is because of the lack of skills. Many people jump into MLM and network marketing thinking this is some form of a "Get-Rich-Quick" scheme.
Unfortunately, just like any other business models, to succeed in MLM, you need to have the skills required to be a good network marketer.
You need to master the art of selling and how to promote your business with zero rejections. These are some of the many skills you will be able to learn thru Attraction Marketing.
You may also be interested to read:
Is there a SeneGence scam going on?
If you have a verified information concerning this matter, you can share it with our readers and let's expose the truth for the world to know. Please utilize the Comment Section below.
Meanwhile, should you wish to learn more about what to expect in an MLM business such as SeneGence, then I humbly suggest that you read the previous article I wrote about The Ultimate Truth about MLM that your sponsors didn't tell you.
That article will teach you how to choose a good MLM company, how to avoid pyramid scams, the proven steps on how to succeed in the MLM industry and many more.
My Sincere Advice To You
If you want to join SeneGence for the sake of getting discounts on its products then, by all means, please go ahead.
However, if you are planning to make it your full-time business...
Then I suggest that you learn more about the company and how an MLM business works. You also have to acquire and hone new skills on how to become a good network marketer.
Most of all, see to it that MLM is for you.
On the other hand...
If you want to look at different ways to make money online or generate a passive income at home, then I highly recommend Affiliate Marketing.
Affiliate Marketing is my top recommended business model for anyone to make money online because it will provide you a much better chance of success compared to MLM (even as a complete beginner).
In Affiliate Marketing, you don't have to recruit anyone to make money. You also have the freedom to promote any products that you want (without owning them), and you can even get started for free!
Final Words
Thank you for taking the time to read this SeneGence review. I do hope that I have provided you with reliable information regarding the SeneGence scam rumors that is going on.
Moreover, if you find this helpful, kindly share this to the people who might be searching for this kind of information.
Meanwhile, if you have more information to add that concerns SeneGence and might help our readers, kindly share them in the Comment Section below.
Further questions, clarifications, and reactions will also be warmly welcomed.
Until next time.
Your pal,
Jay
SeneGence Review Summary
Overall SeneGence Business Opportunity Rating
More Info On SeneGence Business Opportunity
Founder: Joni Rogers-Kante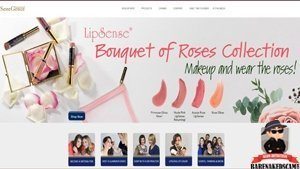 Price: $55 + Optional Upsells
Summary: SeneGence (aka SeneGence International) is a veteran multi-level marketing (MLM) company that sells cosmetics and skincare products. SeneGence has been around for almost 2 decades, and for all those years, over 95% of its distributors struggle to make a decent income, and we will discuss why in this review.
Recommended? Yes and No (It depends on you. Read on to decide if this business is for you)
Jay is a scam buster who has objectively exposed hundreds of business opportunities. Read more about Jay