Anik Singal's Lurn Insider – System Exposed by an Insider!!!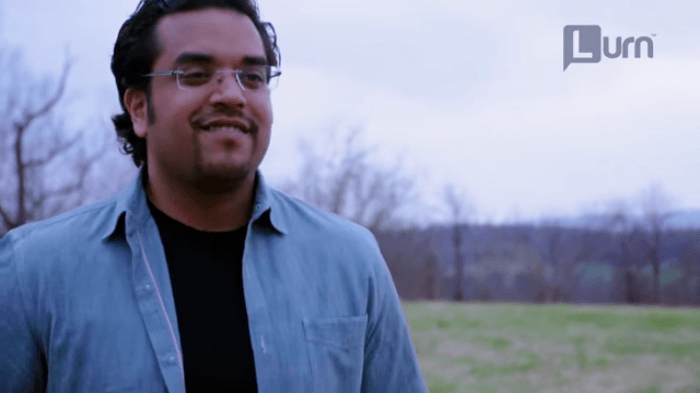 Name:  Lurn Insider 
Website:  www.lurninsider.com
Owners: Anik Singal
Bare Naked Scam rating: 4 Thumbs Up
---
So you are introduced to Lurn Insider and you want to find out if this program is worth your time and money.
You've come to the right place because I am going to share with you everything you need to know to make an informed decision.
I've purchased Anik's Lurn Insider membership even before it's launched in May, and I've tried and tested everything in the program.
I think I am qualified to give an honest review on Lurn Insider.
Before we get into the specific, it is always good to know who is behind the program.
Who is Anik Singal and why should you trust him?
---
Anik Singal, the driving force behind Lurn Insider, is well known for generating over $10 million, but lost everything and became over $1.7 million in debt during the financial meltdown in 2007 & 2008.
In a short span of 16 to 18 months, he went against all odds and managed to pay off all his debts, and built his company back to $10 million a year.
How did he do it?
That's exactly what he is going to teach you in Lurn Insider.
Anik Singal talks the talk, and walk the walk.
Find out more about Lurn Insider here!
What's inside the core of Lurn Insider?
---
Anik is well known for his email marketing businesses, and it is the core of everything taught in Lurn Insider.
The only flaw that I could find in the members area is that you'll be overwhelmed with a lot of information at a time.
You may get lost if you are not following these steps:
Day 0: Power Start-Up 101
The first thing I recommend you do, after going through the content in the dashboard, is to click on the "Daily Lessons" in the top menu, and begin the Day 0: Power Start-up 101 course.
There are a total of 6 videos in this module and you'll need to complete a downloadable worksheet.
One thing you have to note is that there is no one there to say "hey, why aren't you completing this assignment".
You are an entrepreneur and you are your own boss. No one can help you unless you help yourself.
I think it is really important for you to go through those videos and complete the assignments biblically.
Day 1 & 2: Scaling Mind – Entrepreneurial Bootcamp

From Day 0 to Day 2, it is all about coaching the mind and prepping yourself to do amazing things ahead.
You must be thinking, "Oh man! Another personal development kinda training. I don't need this".
Trust me, if you have that mindset, but you have nothing to show for, you'll never make a dime online.
So, I highly suggest that you watch the video training through and through.
If you really want to find true success online, being able to fire your boss, and never to work for anyone in your life, then, join me in Lurn Insider.
Day 3 to 10: Profit Labs – Making things happen
Everything that you need to know about building the engine of your email marketing business starts from the Profit Labs.
On Day 3, you'll be introduced to the 5 types of Online business and whether or not they are suitable for a beginner who has absolutely no idea about making money online.
After identifying the type of business that is suitable for you, you'll learn how to select a niche.
Like Anik said, picking a niche is the core foundation of any business. If you pick a bad niche, you are going to fail right from the start.
Through the video lesson on Day 4, you'll learn how to pick a niche that has the potential of making you a lot of money, as well as one that you are interested in or passionate about.
Following that, you'll learn how to:
Monetize your online business
Find the right products to promote
Map your Email Marketing Funnel
Create your first Web page
Build an Email List
You'll also be introduced to the tools that helped Anik build his multi-million dollar email marketing empire.
One thing I like about these lessons is that they come with assignments.
So, if you follow all the video training and take action on all the assignments, you should be able to see results fairly quickly.
Find out more about Lurn Insider here!
Even if you do not have any experience, I think it is not that difficult to pick things up from Lurn Insider.
Skills Mastery Training – What skill to master this month?
---
In May, the skill that you'll be mastering is Copywriting.
Copywriting = Copyright? No!
Copywriting, in simple term, is writing words that sell.
For insurance agents, they use their interpersonal skill and their ability to articulate the sales pitch to you through a conversation.
But for copywriters, their selling begins with the words that they write, be it in an advertisement, a blog post, a sales page, etc.
Copywriting is the core of any kind of businesses.
If you have a business that requires selling, you need Copywriting skill.
Honestly, there are a lot of copywriting courses that charge up to a few thousand dollars. I know very well because I have attended one too many of those courses.
It is really a steal to learn copywriting from Lurn Insider.
In June, the skill to be mastered is Facebook Ads, and in July, it will be Email Marketing.
At the time of this review, only the copywriting modules are released. I'll update this review as the time goes by.
One thing I can guarantee is that you'll be gaining more and more knowledge each month as a Lurn Insider.
Learning never stops, and with all the added knowledge, the chances of you succeeding become higher.
Giving More than What is Promised
---
On top of all the core lessons that you will receive, you will gain access to the $10K Formula, Email Mastery Course, the 6 Week Bootcamp, the Email Master Club, Niche Detective, Offer Master, and the $1 Million Case Study.
Here's what you'll be getting:
The $10K Formula: consist of 10 video lessons which will teach you everything you need to know to earn a 5 figure income per month online business.
Email Mastery: goes in depth into building an email list and funnel
The 6 Week Bootcamp: Go through this 6 week drilling course and you will be able to set up a thriving email marketing business
Niche Detective: Gathers all the information you need to pick a winning niche
Offer Master: Learning the tips and tricks to find the best affiliate offers to promote
$1 Million Case Study: the title says it all
What did I tell you? You'll get lost if you are clicking around the dashboard, right?
My Sincere Advice to You
---
Finding success online is not an easy task.
You'll definitely need to put in a lot of time and effort to get things working.
Lurn Insider is the support you'll need to better your life.
Many people are already seeing results and I hope you can too.
If you are ready to take on this challenge to build a successful email marketing business, then join me in Lurn Insider.
Thank you for reading this review!
If you find this review helpful, please, help to share it by clicking on the social media buttons or through your social media channels.
If you'll like to discuss more about Lurn Insider, feel free to leave a comment below.
Your pal,
Jack