Is Kyani a Scam? – 8 Critical Facts Distributors wish they knew before joining
Regardless if you are here to figure out "is Kyani a scam or a pyramid scheme?", to discover the effectiveness of "The Nitro Effect", or simply to determine if it is the right business opportunity, we have answers for you.
We hope this Kyani review will shed some light and help you move forward with your decision.
But as the title of this article states, the main focus is to determine the legitimacy of the business opportunity.
1. What is Kyani?
Kyani is an American-based health supplement company that has a network marketing distribution plan.
Founded in 2005, the company has rapidly grown to a massive, multi-million dollar enterprise with offices around the world.
The company manufactures and distributes several types of products. Their success can be attributed to their three flagship products which Kyani likes to call "The Triangle of Health", which are still sold on the market today.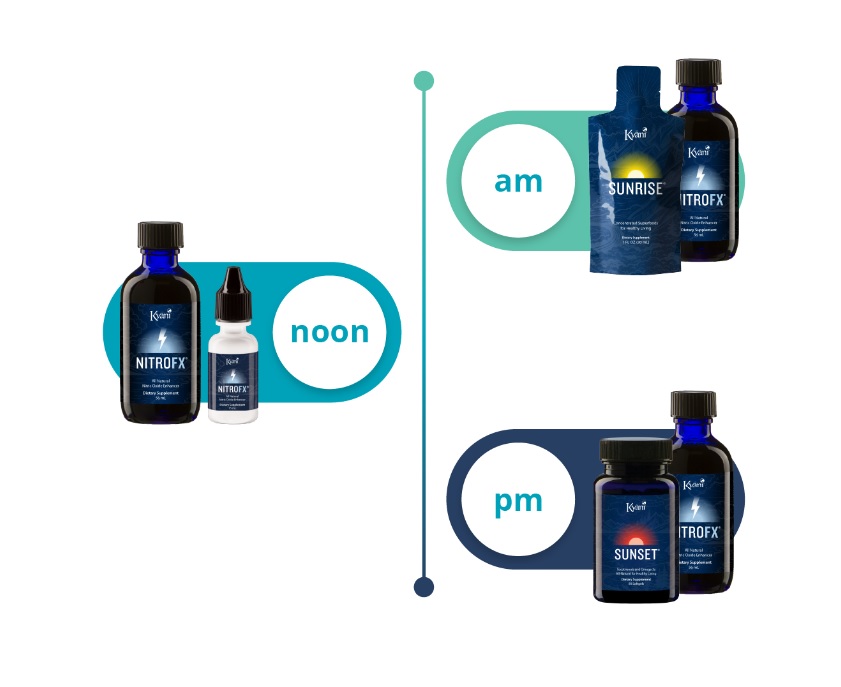 Though Kyäni had enjoyed much success from 2010 through 2017. Since then, there has been a rise in pyramid scheme claims across the entire MLM industry.
Unfortunately for Kyäni, there were many allegations and class action lawsuits against the company for (1) running a pyramid scheme, (2) making inappropriate health claims. So, let's talk about them.
2. Is Kyäni a scam or a pyramid scheme?
There were so many events that led to a poor public perception of Kyäni. Events like:
Class action lawsuit
A class action lawsuit was filed against Kyäni for running a pyramid scheme.
It alleges that "Kyäni emphasizes recruitment over product sales", and that "Kyäni and its executives make a host of unrealistic financial promises ranging from getting a company car to making millions of dollars".
Now, in all fairness, even if a company has great products and its intention is pure, MLM programs could easily fall into the pyramid scheme category with poor distributor management.
Documented Income Claims (Operating a Pyramid Scheme)
Truth In Advertising, TINA.org, has cataloged over 200 instances where Kyäni's distributors made reference to atypical earning claims without proper legal disclosures on social media.
One example, such as this, gives the impression that anyone who joins Kyäni as a distributor could enjoy the high life, such as driving Lamborghini, owning big houses, have luxurious holidays.
But nothing could be further from the truth. A study done by the Federal Trade Commission (FTC) has found that less than 1% of MLM participants profited from the "business opportunity".
We are glad it is coming to light that running an MLM business is extremely tough, and it is unlike what most claim to lure you into the business.
Inappropriate Health Claims
Former Kyäni's head scientist, Dr. Abbas Qutab, claimed that Kyäni's products can help prevent heart attacks and cancer, promote "pain-free living", and treat osteoporosis, diabetes, arthritis, and psoriasis, among other diseases.
These claims were made at Kyäni international conventions and on social media in 2018 when Dr. Abbas Qutab was still the head scientist.
Unfortunately, those claims were unsubstantiated.
Following that, the watered-down version of inappropriate health claims was made by a plethora of distributors. TINA.org has made a collection of those Kyäni Health claims.
On top of that, James Bradford, a Kyäni distributor, even took to Facebook Live to pitch Kyäni products for coronavirus prevention.
We know these claims are untrue, but distributors still made them in hopes to get more sales.
It seems like the management is fine with their distributors making inappropriate health claims since it is going to benefit them in numbers. What they were doing is downright unethical.
Is Kyäni a scam?
Based on the evidence above, it seems that Kyäni is a scam. Though they have legitimate products, labeling them as a cure or prevention of diseases isn't what nutritional supplements can do.
So, the next time you encounter a Kyäni distributor who made false and inappropriate health claims, you know it is time to walk away.
Is Kyäni a Pyramid Scheme?
There is no straightforward answer to the question.
If you are unsure of the definition of a pyramid scheme, feel free to watch this video:
To know if Kyäni is a pyramid scheme, you have got to determine two things:
Did the products add value to you (i.e. did you feel like you have benefited from the product)?
Did your sponsor (the distributor you've met) pitch the products first, or did they pitch the business opportunity?
The products of a typical pyramid scheme will not add value to you as a customer. The products are a smokescreen to make the company seem legitimate.
If the sales pitch is entirely focused on the business opportunity, it can be perceived as a pyramid scheme regardless of the legitimacy of the products.
So, what was your experience? Only you will know if Kyäni is a pyramid scheme or not. Please share your thoughts and experiences with us in the comments.
Just for fun, we searched "Kyäni pyramid scheme reddit" and we found many negative feedbacks on not only Kyäni, but MLM companies in general. Here's one:
And the next infuriates us because it may be a "thing", a "sleazy sales tactic", many distributors are using:
If this goes on and the company is not doing anything about it, it will give the company a bad name and many class-action lawsuits will follow.
3. Kyäni Compensation Plan
Well, we are not going to describe how the entire compensation plan works because firstly, it is very complicated, and secondly, you can find the information through its compensation plan document here.
But what we are going to discuss is the fact that it is hard to make any money from the business opportunity.
What we realized over the years is that the more complicated a compensation plan is, the harder it is for anyone to make money from it. Such is true with the case of Kyäni.
For example, if you study the compensation plan, you'll notice a sentence like "You must have a Paid-as rank of distributor when the bonus is calculated in order to earn this bonus".
What do they mean by "Paid-as rank of distributor"? Can't they simply say "qualified distributor and above"? It is so confusing, and it gives the impression that one can't earn the "Retail Profit Bonus" unless you have achieved the "Garnet" Rank.
Anyway, analyzing the compensation plan, we have concluded that it is impossible to make a significant income from Kyäni if you are just selling the products (and not building a sales team). Let me break it down for you.
Why can't you succeed if you are only selling its products (and not building a sales team)?
Let's take it that I am super enthusiastic about promoting the Kyäni Triangle of health pack that retails at $149.95 to my family, relatives, friends, and their family (let's call them "warm market").
And I have a total of 300 people in the warm market.
The distributor price for the product is $139.95, so I earn $10 for each sale.
Let's say that 3 out of 10 people from the warm market I met buy a product from me.
If you do the math, out of 300 people I meet, I will only make $900 in retail sales.
If I have no intentions of recruiting and growing a team of distributors, based on the compensation plan, I'll be stuck at the "Qualifying Distributor" rank, and that's basically all that I can make.
Besides, not every distributor has 300 people to meet. So, that $900 is kind of a best-case scenario.
Now, even if you decide to build a sales team, all ranks are reshuffled every single month.
This means, you could be a "Diamond" distributor this month, and if all your team members leave and didn't purchase any products, you may be sent back to the lowest rank.
Take note that the dropout rate of distributors is more than 90%, so it is extremely hard to keep existing distributors in your team for a long time.
Kyäni Income Disclosure
Let's put this into perspective using facts and figures. Adapted from Kyani's income disclosure statement.
70.4% of the business builders (those who started a sales team), make between $236 to $561 every month, not bad uh! But, that is excluding expenses such as product purchases, coffee money, traveling expenses, etc. After all the deductions, the profit isn't much.
And, it takes about 2.8 to 5.1 months to achieve that result. At this point, most people would have left the business as it takes a lot of hard work to achieve very small returns.
Let's take another alarming stat:
The top 10% of Business partners in the first 2 years only make more than $426! Imagine you are one of the lowest earners in the top 10%, for 2 years worth of hard work, you are only making around $426 to $500 per month in revenue (not profit).
We think this is not a business you'll want to be in. Business a profitable business is one that has exponential growth, but in the case of Kyäni, it is declining or stagnant growth at best. That's unless you are in the top 1%.
Truth hurts.
4. What are Kyäni Products?
Kyäni products are made from a wide variety of all-natural ingredients. The primary ingredients come from four superfood:
Alaskan blueberries
Wild Alaskan salmon
Noni fruit; and
Grapeseed extract.
Lots of controversy surrounding these products; some people claim they're no different from any other health supplements, while others say the products are the key to curing a wide range of diseases, including cancer and mental illness (which we already know are untrue).
Kyäni's Flagship Products
The Triangle of Health is comprised of:
Kyani Sunrise (basic price=$57.95, subscription price=$53.95)

contains 22 antioxidant foods and provides vitamins and minerals to support your daily needs

Kyani Nitro FX (basic price=$53.95, subscription price=$49.95)

contains an extract from noni fruit which increases the production of nitric oxide. Nitric oxide is a molecule that helps in proper blood circulation and absorption of nutrients from Sunrise and Sunset

Kyani Sunset (basic price=$53.95, subscription price=$49.95)

Contains omega-3 fatty acids and vitamins to assist in cardiovascular and brain health
Together they form a three-step system that provides the extra nutrients your body needs "in a scientific way" that can be optimally absorbed by your body.
Keep in mind that none of these products have been proven to treat any illness or ailment.
Kyäni products are not FDA-approved. FDA allows any manufacturer or distributor to market any form of dietary supplement or nutritional product if they use ingredients already present in the food supply and are not chemically altered.
Some customers claim that the product bestowed them with a wide range of positive health improvements, but these claims have never been verified.
How effective are the products?
The following are some of the main ingredients in the products.
Alaskan wild berries: A peer-reviewed article mentioned that Alaskan wild berries indeed have higher antioxidant levels than cultivated levels.
However, cooking and adding other ingredients such as sugar decreases its antioxidant concentration.
Noni fruit: Another review article stated that Noni fruit has higher antioxidant levels than other fruit juices.
Noni fruits could protect could against tobacco smoke toxicities, improvement of joint pain and mobility as well as increased endurance, immunity, bone health, and weight management.
Grape seed extract: Research published in the National Library of Medicine states that grape seed extract is rich in proanthocyanidin and could provide health benefits such as fighting against inflammation, cardiovascular disease, hypertension, diabetes, cancer, peptic ulcer, and microbial infections.
Though these ingredients alone offer promising health solutions, there is still no assurance that they would have similar effects when added to a dietary supplement.
Conclusion: Though the nutrients might improve areas of your health, there is no conclusive research paper on the effectiveness of Kyäni products.
Kyäni Products Side Effects
Maybe you are wondering if Kyani products have side effects. Well theoretically, if you are not allergic to any of the ingredients, you shouldn't suffer any side effects.
However, we found a post from a patient reporting that she had a shorter menstrual cycle, her aunt had nose bleeding, and her sister had an increased heart rate from using Kyani products.
So, before consuming, you might want to check if you are allergic to any of their product ingredients. It is best to consult a doctor before taking any dietary supplements.
5. How much does it cost to join Kyäni?
If you decide to pursue further with the Kyäni business, take note of the following costs.
To be a Business Partner ("BP") with Kyäni, you are required to purchase the Business License for $29.
You also have the option to purchase any of their BIG Savings pack:
Nitro Nutrition Go Pack (with Origin®) – $299
Nitro Nutrition Plus Pack (with Origin®) – $599
Nitro Nutrition Pro Pack (with Origin®) -$799
Nitro Nutrition Go Pack (with FIT20®) – $299
Nitro Nutrition Plus Pack (with FIT20®) – $599
Nitro Nutrition Pro Pack (with FIT20®) -$799
Kyani Xtreme Triangle of Health Starter Pack – $299
These BIG Savings packs are very helpful as it contains quite a number of sample packs for you to give away.
Your customers have got to try them before they decide to buy the products, right?
It is totally fine if you get the BIG Savings packs for personal consumption as well.
Now, the above are the obvious costs of the business, let's talk about the hidden costs.
The hidden cost of running the Kyäni business
For sure you wouldn't need an office, but you definitely need to meet up with your prospects. If you are lucky, your prospects will request that you visit their house, otherwise, the next best option will be a local coffee shop.
Are you going to treat your prospects? That seems like an appropriate thing to do, right? To thank them for their time?
What about the petrol cost? Cost of restocking your product samples?
All these costs should be put into consideration, and if you are new to sales, we are pretty sure you won't be making any profits any time soon.
Can you sustain the business in the meantime? We'll let you decide.
6. What do we like about Kyäni?
Kyäni's products are generally safe to consume: As long as you are not allergic to any of the ingredients used, you shouldn't have any side effects, but it is best to consult a doctor before consuming the products.
Responsive to their customer complaints: On platforms like BBB, we can see that they are prompt with their response to complaints, and matters get resolved quickly.
7. What do we dislike about Kyäni?
Poor management of distributors: There are many "untrained" distributors who are using the Kyäni business opportunity as a way to run their own pyramid scheme. To us, it is not tolerable.
High business failure rate: As with other MLM companies, there is a 99% chance a distributor will end up poorer than before.
The products are expensive: Statistically, the average cost of multivitamins and supplements is about $11 per unit in the United States, however, it cost 3 times more for Kyäni's supplements.
Inappropriate health claims made from the top: When the top scientist of the company makes such bold claims that the products will do wonders and even cure cancer, how can we expect its distributors to react? They'll certainly spread the word (false claims).
8. Where do we go from here?
Based on what you've read so far, we are pretty sure you get the idea that the Kyäni business opportunity is not great, in fact, the chances of you losing money are extremely high.
If a business opportunity is what you are looking for, you may want to check this out instead. It is a training platform that will give you walk you through step-by-step how to start an online business.
Anyway, we are not discouraging the Kyäni business opportunity because the entire MLM business is rigged that way, we are saying because we see poor leadership and management of their distributors.
If you get into the business, chances are you will be taught how to use the same "sleazy sales tactic" to find and recruit new members.
I mean, if you have experienced a positive effect on the products and you wish to be a Kyani distributor to share the product, that will be the most appropriate way to do business.
But, there will be a group of people who are hungry for success and will take whatever shortcuts they can possibly think of.
We hope that's not you.
Anyway, thank you for your time! We hope you found what you are looking for.
If you wish to share your thoughts on Kyäni, feel free to do so in the comments below.