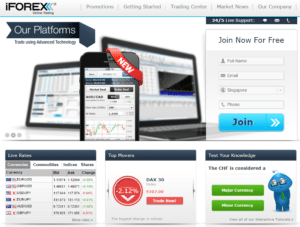 Name:  iForex
Website:  www.iforex.com
Price: Minimum Deposit: $100
Type: Forex Trading Platform
Income Opportunity rating: 1 / 5 Stars
The Most trustworthy Investment Social Network: Etoro
The Most trustworthy Online Business Training Course: Click here
---
Forex trading has been around for a long time and there is still a lot of controversy surrounding the opportunity.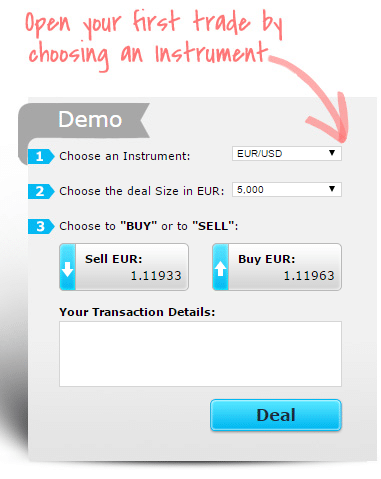 It is definitely possible to make money as Forex trader, I personally know a few people who supplement their income with trades, but there's also not a lot of room for mistakes.
What I mean is that if you make a mistake, there's a chance that you can lose a lot of cash, and sometimes even all of the cash that you invested.
It's risky but some people like the challenge.
I have nothing against reputable Forex trading companies as long as they follow the rules and put their customers first without any fraudulent activities.
But there are a lot of fake Forex brokers that pop up online and are designed in a way that resembles reputable companies in order to lure people in and steal their cash.
So, it's important to know what you're signing up for!
Today we will check out a Forex company that has been around since 1996 and during that time it collected many complaints and reports. It's called iForex.
On the surface, it looks much like any other Forex trading company but once you create an account that's where the truth is revealed.
If you were planning on signing up for iForex I suggest that you read this article, before taking any action.
For Aspiring Traders: Learn how to Trade like a Pro!
OR
For People who want to make money online without risk. Click here!
What is iForex?
---
I couldn't find much history about the company besides the basic overview. It was supposed to have been founded by a group of bankers in 1996 and then taken online in 2004 and it steadily grew in popularity since then. It claims to deal with hundreds of billions of dollars a year.
Some Red-Flags:
There are a few red-flags that caught my attention; we'll discuss them in this section.
First, most of the complaints are about the company's trading platform. It seems to have a lot of bugs and not work in real-time; there are slight lags and strange changes that mess up trades which could have been successful. Several people also suggested that the company manipulates data in order to benefit them. This is obviously illegal.
Secondly, the spread is quite high especially compared to other companies. In Forex, the spread is the difference between the buy and sell price. It basically reveals the amount of potential profit that can be made in the trade.
Let me explain, Forex companies sell currencies at their own rate, much like banks, so that they can make a profit. The sell price (the price the company sells a currency for, the price that you buy for) is called the offer. The buy price (the price the company buys currency from customers) is called the bid.
Now, the spread is the difference between the sell price and the bid. The higher the spread, the more the company makes on the exchange. IForex has a really high spread, and it takes a lot of money out of your winnings.
Third, the customer support rarely replies to complaints and doesn't seem to care about solving their issues because the same issues have been plaguing the company for several years. There are many complaints from people who attempted to get in touch with customer support only to be told that the support team will look into the issue and then never receiving a response.
Fourth, the company is not regulated. There's no guarantee that you'll receive your money from it and taking legal action is difficult. You can report them but it's unlikely that they'll be shut down.
Fifth, withdrawing payments is a hassle. You need to go through a complicated process to simply receive the money that you earned from your trades. For instance, there are many papers to sign, and even when you do sign them and send them over, it still takes a long time to receive the payment – if you ever do.
Many customers never received the money that was promised. In short, it's really difficult to get your money back.
Learn how to Trade like a Pro! Click here
What I Liked: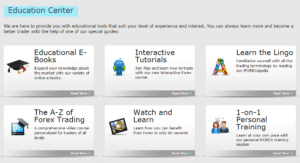 There are obviously a lot of things that are wrong with this company and I believe it's a scam.
This performance is simply not acceptable for a company that has been around for as long as it claims. These issues should have been fixed a long time ago!
Having said that, at least this company does provide some training material and the minimum deposit amount is significant less than other companies.
Most Forex companies require a minimum deposit if $250 but IForex only requires $100 – then again – there's a small chance that you'll get that money back if you ask for a refund. I don't even think it's worth investing $100 into this platform.
My Sincere Advice to You
---
So, there are too many problems with iForex for me to recommend it, I can't ignore all the complaints that I found on various forums and websites.
I don't know why the people behind iForex don't look at these complaints and repair their platform!
If you are passionate about Trading and want to make it your career, I would highly suggest that you start with Etoro, a Social Trading Platform where you can mingle with many successful traders, and you can copy their trade automatically.
For people who don't like to trade and don't want to risk their cash, there's an easier way to make money online. It might take a little longer to see results but you can grow it into a successful business in a year or two.
All you have to do is follow the training in this program. It's the most in-depth online business training course I ever had the pleasure of joining and I highly recommend it to anyone who wants to make money online.
Thanks for taking the time to read this article and please feel free to share your thoughts about Forex trading in the comment section below!
Your pal,
Jack