Is Free Money System a Scam
Name:  Free Money System or Millionaire Blueprint
Website:  www.millionairesblueprintadvanced.com
Price: Fund a minimum of $250
Owners: Walter Green (Actor)
Income Opportunity rating: 1 / 5 Stars
The Most trustworthy Investment Social Network: Etoro
The Most trustworthy Online Business Training Course: Click here
---
If something is too good to be true, it probably is.
Walter Green "the so called front man of Free Money System" claims that you can become a millionaire overnight through its "Done-for-you" trading system ("Free Money System").
He also claimed that Free Money System has created 152 new millionaires and have generated $189,671,458 in profits.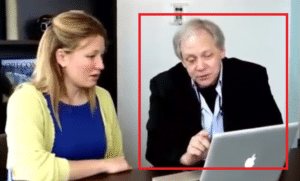 If I am novice in the make money online industry, I would have fallen for this.
Walter Green has hit all the right spots to get you emotional about your own finances and to get you to want more.
Who wouldn't want to be a millionaire by doing nothing at all, right?
Before you get any closer to this program (I hope you are not already in it), I urge you to take a step back to re-consider your decision.
In this article, I will share with you all the facts and claims about this program to allow you to make an informed decision.
I came from years of experience in Investment and Trading, I even have a degree in Economics and Finance (not that I want to brag about it), but with these experiences and knowledge, one can still fail in trading.
What more about an automatic system. I have been trading in the stock market and the forex market for several years now and I can immediately tell you that there is no such thing as a "Done-for-you" trading system which can generate millions of dollars for you.
In the online trading market, experts have been trying to create an automated system or Bot that can spot certain trading criteria or trends.
While I do know that these systems can generate positive trades, I also know that they generate negative trades as well.
All-in-all, you might get a squared or positive position if you are lucky. I've known many people who have burned their fingers with these systems.
So if you want my opinion on this program, based on all the claims it has made, I would say that it is not the program you would want to be involved in.
Trade with the Pros! Click here to find out how!
How to get started with Trading or Making Money Online?
---
Before I dive right into the specifics of Free Money System, I would like to share with you how you should get started with Trading. If you are really interest in trading, my personal advice is to start from here.
If you are just looking for a way to make money online and do not wish to undertake the risk of losing part or all of your money, I would suggest that you join this program, where hundreds and thousands of home-based businesses have accredited their success to it, and my home-based business happens to be one of them.
Because there are so many aspects that you need to learn and understand before making trades with real money, like trend lines, indicators, support and resistance, economic data, etc… I don't want to go into specifics here.
I would highly suggest that you take some time and effort to go through this trading course. After this, you will get a better picture about trading.
From my years of experience in trading, you can't beat the market alone because the market is moved by a collective group of traders (either the bulls or the bears).
Which is why I highly recommend people (especially people who are new to trading) to follow other experienced traders, to get advice from them and learn what goes through their minds before making the trade. Etoro is the best place to network with other traders (either novice or experienced).
Start Your Trading Journey with Etoro now!!!
Lets dive into the Free Money System
---
Exposed #1 – Its profit claim
Remember I mentioned that Walter Green claims that Free Money System has generated $189,671,458 in profits?
Well, if you take a deep look into its chart below (as disclosed in the introduction video of Free Money System) you will question what has it got to do with the Malaysian Government:
EPF Investment, if you google it, you will realise that it is linked to the Employees Provident Fund, a Malaysian Government fund, and you will be able to find a similar table to the above.
So what exactly is Free Money System claiming? The Employees Provident Fund of Malaysia belongs to Free Money System?
Honestly speaking, the Free Money System has misused the information of the Malaysian Government site and I truly believe that it should be penalized.
Exposed #2 – The risk disclosure
In the introduction video, Walter Green has instilled confidence and guarantees you that you can be a millionaire overnight right? But why can I find a risk disclosure statement in Free Money System's website that says this:


Why is there a risk when they can guarantee your success? Just think about it…
Exposed #3 – Walter Green is an actor!
---
This system is not created by Walter Green.
Walter Green may not even be the real name. The person speaking in the video is merely an actor who tries very much to make you believe in him.
What more, if you take a deeper look into the "Disclosure statement" in the Free Money System (located at the bottom of the page), you will find this:

To be honest, will you really bother to read the risk disclosure statement after viewing the video?
My guess is not, I personally would have overlooked it.
For entertainment purpose? You must be joking, the video sound so convincing that it will mislead people. I hope by now you would have seen the true color of Free Money System.
Exposed #4 – Free Money System is Millionaire Blueprint
Free Money System is basically the front runner of a program called "Millionaire Blueprint". The entire system that you know about from Free Money System belongs to Millionaire Blueprint.
Henceforth, you see a Millionaire Blueprint's logo in the risk disclosure statement of Free Money System.
Exposed #5 – Your investment amount
In order to utilize the Free Money System or the Millionaire Blueprint system, you have to fund a minimum of $250 into your trading account.
Once your trading account is funded, you can install the system that links directly to your brokerage account. The system will then execute automatic trades for you.
You are basically leaving your financial fate to the hands of an unworthy system.
My Sincere Advice to You
---
Is Free Money System a scam or Is Millionaire Blueprint a scam?
My answer is Yes, based on all the claims that they have made.
So I would highly suggest that you stay far away from this system. If you really want to learn how to trade, I would highly suggest that you join this trading course.
You will get a very good idea of what trading really is, and you can start trading with real money once you are confident enough.
However, if you are not comfortable risking part or all of your money on trading, I would suggest that you build your very own online business from scratch.
You may want to check out my #1 Recommended Online Business Training Course to get started. I personally have benefited from this course and I can vouch that the training works.
I look forward to communicate with you either through Etoro or within the Online Business Training Course.
Please feel free to leave a comment below if you have something you wish to share on the Free Money System.
If you find my article useful, please help to share with your friends and family by clicking on the social media buttons (Facebook, Twitter, G Plus) below.
Your pal,
Jack