American Income Life Review – Is it a Scam or Legit Opportunity?
American Income Life has been in existence for a while with lots of mystery and controversy involving it.
Is American Income Life really as good as they've advertised, or are they as bad as it seems…
And, are the worries justified? We will find out in this American Income Life review…
Review Summary
Company Name: American Income Life
Founders: Harold Goodman and Bernard Rapoport
Products: Insurance Policies
Recommended? No. Check this out instead.
Overall Business Opportunity Rating:
People who are suitable for the this opportunity:
Embraces sales as part and parcel of their life
Embraces rejection and use it as a fuel for their success
Has an Entrepreneurial Spirit – Always looking for a solution to their problems
Do not mind hard work
Have a strong mindset
Outgoing and people centered
People who are NOT suitable for the World Financial Group opportunity:
Uncomfortable with Selling
Hates to face rejection
Unwilling to pursuit a career in the field of Sales
Dislike the term network marketing or MLM
Do not find the company's products beneficial
Cannot cope with emotional stress
Expect to see results without any hard work (You know such opportunities doesn't exist, right?)
Here's What You Need to Understand about the American Income Life's "Job Opportunity"…
American Income Life appears to be offering people a career and a job when in actual fact they are not.
What they do offer is an opportunity for you to be a sales agent for the company, and work on a strict commission basis.
This is the typical recruitment process you will go through with American Income Life.
First, they will invite you to send some of your contact details before going down for an interview.
During the interview, they will give you an opportunity to ask questions about the job.
However, unlike most jobs, what is being told to you are focused on the benefits of the job rather than the actual job itself.
Most notably, the key points they will try to hook you in would be based on the flexibility of your time, and the lucrative compensation packages they offer.
Most other job interviews will be talking about the scope of the job and asking you how you will be a fit for the job.
So, in essence, what American Income Life is offering isn't a job, but a business opportunity.
How I Fired M​​y Boss and Still Earn a Full-Time Income. Here's How You Can Too!
Is it really a Business Opportunity where you will be a Business Owner?
Another method in which they may present to you, depending on the information you give them, is that you are starting your own business.
While it may seem like a business that you are operating on the surface.
It comes with many restrictions that it is not a business that you own.
It is an agency relationship.
In which reality does a business owner need to seek permission to do things with his own business and limited by others, right?
So, this is what you really need to know if you intend to join the American Income Life…
8 Things (Facts) You Need to Know Before Joining American Income Life
1. It comes with a Fee…
Like most business opportunity that you join, it comes with a fee.
American Income Life charges you a $490 administrative fee, it is not a job to begin with, so an initial "investment" is required.
This is kinda deceptive given the way you are approached into joining American Income Life.
You are promised a job and then you realize that you need to make an initial investment in order to start.
A job is supposed to pay you for the hours you put into helping the business grow, not the other way around.
That's probably why many people called American Income Life a scam.
2. Shifting from the "Employee" Mindset to an "Entrepreneur" Mindset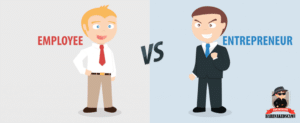 If you really want to join American Income Life and be successful, you really need to shift your "employee" mindset, into an "Entrepreneurial" mindset.
Which means that you should not expect to earn money right from the start.
A business requires people to build and grow their business from the ground up, and you may not get paid during the process.
And, success isn't guaranteed even if you've put in a ton of effort.
3. Prerequisite for the American Income Life Business Opportunity
This is something that they don't tell you up front.
As you know, the financial industry is highly regulated in the U.S., and if you intend to sell any financial products, you'll require a license.
And, to acquire the license, you need to pay an additional administrative fee for the course materials and examination.
There is no guarantee that you will pass the exam, and every time you re-take the exam, it is an additional cost to you.
Plus, after you've acquired the license, you will realize that the knowledge that you've learnt is hardly used when it comes to selling the product.
Yes, you do need some basic information about the financial product in order for you to explain the product better.
But, it is more about the interpersonal and sales skills that is really important to the sales process.
4. Mandatory Training Sessions
Usually after joining, the first thing they will do is to assign you a manager.
This can be someone who recruited you into joining the company or a total stranger.
Their job is to monitor and mentor you.
How your mentor advice and handle you varies from person to person and there's little consistency.
So, the person who is going to be your mentor is super important towards your long term success with the company.
Plus, you will be required to attend mandatory training sessions.
While this sounds great, but it is the opposite of what was promised in the first place, the freedom of your time.
These training sessions are designed to coach you to become a better salesperson.
Whether it is to sell the financial products or to recruit people who are interested to become a part of the American Income Life family.
5. Mandatory Conventions
One thing they don't tell you about is their conventions as well.
They will regularly organize conventions and big meetups every few months which you may be required to attend (depending on your sponsors or mentors).
These trips are not paid for by the company and you will need to pay for it thru your own pockets.
Loans are available on a case to case basis, but you will be required to pay it back.
6. Cold Calling & Door-to-Door Sales…
Bottom line, this is a sales job.
So, if you are not comfortable with calling people out of the blue or knocking on doors to sell insurance policies, you shouldn't be in this line.
You should be starting an affiliate marketing business instead.
Cold calling and door to door sales is a tough job, and it can suck the life out of you, if you let it…
I've been through that phase while working with other insurance companies as well.
And, all I can say is that the experience wasn't pleasant.
Imagine spending 6 to 7 hours a day cold calling hundreds of leads and a more than 90% rejection rate.
If you don't have the right mentality, you can't get through even a day of work.
So, if you really think that you have time flexibility for this business opportunity, you might want to think again.
People who are successful in the American Income Life business opportunity are those who sacrifice a lot of their time building this business.
It is not as easy as it seemed.
How I Fired M​​y Boss and Still Earn a Full-Time Income. Here's How You Can Too!
7. Better Prepare Some Money for Survival…
Because if you are serious about becoming a star of the company, you are going to be left unpaid for the first few months.
The first reason is because of the time you need to acquire the license.
Then, it will take time for you to acquire real income as you are just starting out.
So, if you are considering joining this business opportunity, I would recommend that you at least have some money prepared for survival.
8. High Turnover Rate
Let's be honest, this business opportunity is not for everyone.
Not many people are made for this kind of job, or are not willing to accept this kind of working condition.
As a result, the American Income Life has a very high turnover rate.
Despite all these training and support, the company has very little retention, which goes to show the success rate.
While people who do succeed in this company earning 6 digit figures and retiring after 10 years, they are far and few.
Others have joined this company hoping that it would free up their time have also spoken out about how this is not true.
Many of them are working more than regular work hours just to attend all these meetings and travelling about, all while being unpaid or compensated for.
How Will You Get Paid?
You are promised a 50% commission payout for each policy you sell.
However, you will only get paid 65% of the total commission earned…
And, the remaining 35% is withheld for 6 months.
Which means that if you manage to sell a policy that cost $1,000 per year…
You are supposed to receive $500 in commission…
However, you will only be paid $325 upfront (65%), and the remaining $175 (35%) will be withheld for 6 months.
What is American Income Life?
American Income Life is a Network Marketing company that uses insurance products as an operating front.
It is founded by Harold Goodman and his nephew, Bernard Rapoport.
They have been around since 1951 and are based in Texas.
If you want to know more about the history of American Income Life, you can find out more here.
So, when you join the American Income Life to sell financial products, you are actually selling products for its subsidiary company called "National Income Life Insurance Company".
This is a company that is licensed to sell financial products in New York.
So, the American Income Life is a company that compensates you for the efforts you make towards selling products of its subsidiary company.
Real Problems Faced by American Income Life Customers
Customers who have bought their policies have also complained about the poor support and service levels they received in filing claims.
Most agents who have sold their customers a policy leave the company, leaving them with little or no accountability for their policies.
This is a common problem for most insurance companies.
Once an insurance policy is sold, the agent will receive a commission payout for a period of time…
But the policy can last for a lifetime, which means that there is no incentive to service a client forever.
The worst could happen if the agent leaves the company, and the policy falls on the lap of another incoming agent.
There is absolutely zero incentive for the income agent to service the client, unless the client upgrades the policy.
How I Fired M​​y Boss and Still Earn a Full-Time Income. Here's How You Can Too!
My Sincere Advice to You
If you are seeking for information with regards to whether the American Income Life is a scam…
Or, if it is a pyramid scheme, the answer is "No!".
It is a legitimate business opportunity, although the recruitment process is a little deceptive.
Though the business opportunity is legitimate, it doesn't mean that it is suitable for everyone.
There is a high turnover rate for agents, and it is mainly due to the wrong expectations during the recruitment process.
Many people did not know the 8 facts I've shared above before joining the business opportunity.
And, that's probably why so many people fail.
One undying fact is that people are not able condition themselves in the sales environment, and that's why they quit.
It is important for you to know that cold calling and door to door sales is a norm.
And, if you are able to accept this fact, and you are willing to accept the challenge…
Then, I wish you all the best in your journey to success.
But, what if the American Income Life is not for you?
Well, if you know who I am, you'd know that I was an insurance agent who made a good income within the first few months.
But, I didn't think it was a suitable opportunity for me…
Because, I was looking for something that do not require me to trade my time for money.
Also, I've joined countless business opportunities over the years, and didn't find success, until…
I found affiliate marketing…
Well, it wasn't sunshine and rainbows right off the bat, I did go through a lot of ups and downs…
I've even been scammed quite a lot…
But, one particular program stands out from the rest, and it is also the program that got me out of the rat race. Here's my full story.
<imgsrc='https://barenakedscam.com/wp-content/uploads/2018/02/wealthy-affiliate-income-proof.png' alt='wealthy-affiliate-income-proof' width='499′ height='179'>

So, if you think the American Income Life is not the opportunity for you, you may want to check out this program instead.
Thank you so much for reading this review!
If you found this review helpful, please help to share it. It may help others who are looking for this information.
And, if you'd like to share your personal experience or discuss more about the American Income Life, please, feel free to leave a comment below.
Your pal,
Jack
<imgsrc='https://barenakedscam.com/wp-content/uploads/2015/01/My-Secret-to-Online-Sucess.png' alt="My Secret to Online Sucess" width='600′ height='315'><img src="https://barenakedscam.com/wp-content/uploads/2015/01/My-Secret-to-Online-Sucess.png" alt="My Secret to Online Sucess" width="600″ height="315″ draggable="false">