Is AdvoCare a Scam – No Longer an MLM Company, What Happens Next?
If you're sick and tired of all the biased AdvoCare reviews out there, then this is perfect for you!
Because instead of convincing you that AdvoCare is a scam or an excellent business opportunity, what I will do is discuss everything you need to know about AdvoCare.
That way, you can make the right decision for yourself.
Review Summary
Name: AdvoCare
Founder: Charles "Charlie" Ragus
Cost To Join: $59 (plus tax and shipping)
AdvoCare Business Opportunity Rating:
AdvoCare Product Rating:
VIDEO REVIEW
WHAT I RECOMMEND: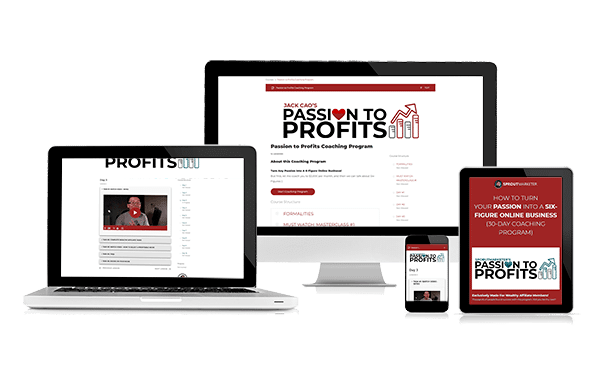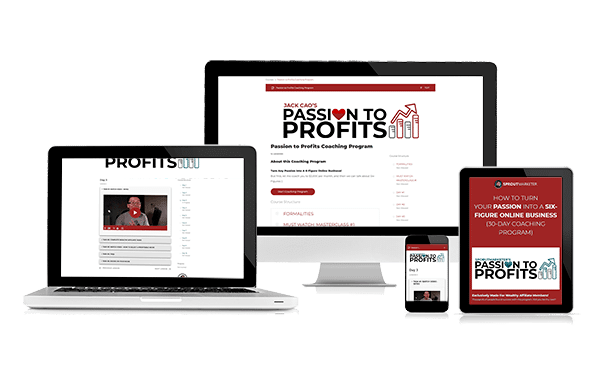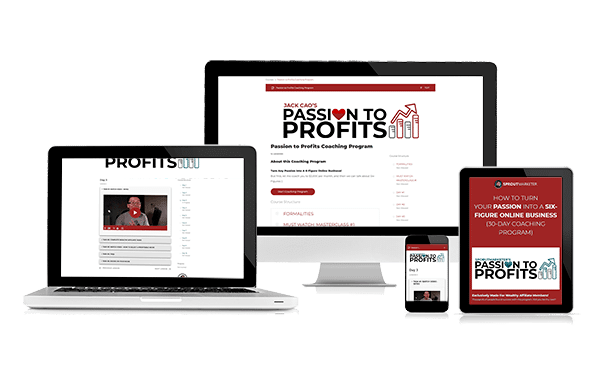 Turn Any Passion or Interest Into a Six-Figure Online Business
There are varying opinions about AdvoCare products and the company's business opportunity. Some people are incredibly delighted with AdvoCare.
Meanwhile, some expressed genuine disappointments on the results and with the fact that AdvoCare products are overly expensive.
Now I can understand that making a final decision about AdvoCare based only on this kind of information could be difficult.
So by reading this AdvoCare review, you will get all the information you need about AdvoCare. Let's get started.
What Is AdvoCare
AdvoCare is a multi-level marketing company in the health and wellness industry. At least it used to be an MLM until the FTC went after the company and tagged it as a pyramid scheme. 
Due to this, AdvoCare recently revised its compensation plan last July 2019, and it is now operating as a single-level direct selling business. 
But more on this in a moment.
AdvoCare's official website is "advocare.com," and the company has been around for more than two decades.
Company Background And Founder
AdvoCare was founded in 1993 by Charles "Charlie" Ragus.
Charles was also directly involved in another MLM company called Omnitrition International. He is also a distributor for Herbalife.
But as I am writing this AdvoCare review(2019), Patrick Wright is the current CEO of AdvoCare.
What Are AdvoCare Products
AdvoCare has 5 product lines. They are:
Trim – Fat loss through appetite control and better digestion.
Well – Supplements for better sleep and staying healthy.
Active – Products that enhance energy and focus for intense physical activity.
Performance Elite – Products that fuel your muscles during and after workouts for better recovery.
Fit – Products that function similar to Active and Performance Elite.
AdvoCare's most popular products are AdvoCare Spark, Ready-To-Drink Protein and AdvoCare ONE/80 (formerly called 24 Day Challenge). The 24 Day Challenge used to be AdvoCare's most unique selling point.
But it is somewhat similar to the 8 Weeks Thrive Experience by Le-vel Thrive and 90 Day Body by Vi Challenge of Visalus.
While You're Here: Check Out My #1 Online Business Recommendation
Does AdvoCare Products Work
Like I mentioned earlier, there is a divided opinion from users regarding the effectiveness and quality of AdvoCare products. Here are more testimonials from AdvoCare users.
Positive AdvoCare Product Reviews:
Others love AdvoCare products but says the pricing is too much.
Meanwhile, other people are calling AdvoCare a scam because not only they are unhappy with the results but there are users who claimed to get sick after taking such supplements.
Users Thinking AdvoCare Is Scam:
For those who have tried any AdvoCare products, how was your experience?
Do you think AdvoCare products are too expensive compared to the other MLM company products?
Is AdvoCare a scam after all?
Share your thoughts in the Comment Section below.
Is AdvoCare An MLM
Back in May 2019, following discussions with the FTC, AdvoCare announced that it would be changing its business model.
From a multi-level marketing company to a single-level distributor model with a compensation plan "based solely on sales to direct consumers," effective July 17, 2019.
So as I am writing this AdvoCare review, the company is officially out of the MLM industry.
AdvoCare no longer offers compensation for recruiting members. You can only earn through selling products directly to customers.
As to why AdvoCare made such huge a major change on their compensation plan, you can find the details below.
Click Here: I Quit My Job And Makes Money At Home Without Selling And Recruitment. Here's How You Can Do It Too!
How To Make Money With AdvoCare
If you are planning to do business with AdvoCare, you can do so by becoming an AdvoCare Distributor.
AdvoCare Distributors get an immediate 20% discount with the ability to qualify for up to 40% off. This translates to a 20-40% profit whenever you sell AdvoCare products to non-members.
Meanwhile, you can also choose to be a Preferred Customer. AdvoCare Preferred Customers get 20% up to 30% discounts on all products.
Important: Preferred Customers only get discounts, while AdvoCare Distributors have the right to sell AdvoCare products and access higher discounts.
Cost To Join AdvoCare
It costs $59 (plus tax and shipping) to get your AdvoCare Distributor kit. There is also a membership renewal fee of $50.
As a distributor, you don't have to purchase a minimum amount of products per month, nor you need to keep inventory.
So, do you think you can make a living by selling AdvoCare products? Yes? No? Share your thoughts in the Comment Section below.
Click Here: I Quit My Job And Makes Money At Home Without Selling And Recruitment. Here's How You Can Do It Too!
But before you decide on whether joining AdvoCare is a suitable business for you, there are essential things you need to know about this company.
I will also discuss how you can make money online as an AdvoCare distributor.
What You Need To Know About AdvoCare
On this part of my AdvoCare review, I will share why there are people who think AdvoCare is a scam.
#1 AdvoCare Illegal Health Claims
When it comes to MLM products, most of them (if not all) are neither FDA approved nor backed up by Science.
But for AdvoCare, the company find itself in a pickle because a TINA.org investigation has revealed that AdvoCare supplements and products are being recommended for a multitude of maladies without appropriate substantiation.
Again, non of these products are proven to cure any diseases or improve someone's health.
If an AdvoCare Distributor is trying to tell you otherwise, either that person is misinformed or trying to take advantage of you. This kind of unethical practice from distributors is one reason why people call AdvoCare a scam.
#2 Federal Lawsuit Vs. AdvoCare
AdvoCare International is facing a pyramid scheme and racketeering allegations in a class-action lawsuit filed by two former distributors.
The suit alleges that a vast majority of distributors for the AdvoCare are doomed to lose money rather than achieve large incomes as touted by some of its affiliates. You can see the complete details of the lawsuit here.
#3 Fraudulent Charges
AdvoCare also received a lot of complaints from individuals who claim that the company is placing orders and charging them with unwanted products.
How this happened is still a mystery. If there are any AdvoCare affiliate reading this review, I would like to hear your side about this matter.
Do you think AdvoCare is scamming people? 
Is there any way that these fraudulent charges are just coincidences?
Share your thoughts in the Comment Section.
While You're Here: Check Out My #1 Online Business Recommendation
#4 Tons Of Negative AdvoCare Reviews
I spent some time looking for all types of AdvoCare reviews on the Internet, and I found out that the company has tons of negative reviews.
For instance, in two different sites, AdvoCare has gotten more bad reviews than good ones. See images below.
#5 Most AdvoCare Distributors Don't Make Money
As an MLM, it is expected that more than 95% of distributors won't make money with AdvoCare and there are several reasons why.
But even if the company has abandoned the MLM industry and is now operating as a pure single-level direct selling company…
I believe that most people will still have trouble making money with AdvoCare. Find out why in the next section of this AdvoCare review.
Why Most AdvoCare Distributors Won't Make Money
#1 Lack Of Skills
Anyone who has been in a direct selling business can testify that making money is not an easy thing. Take this previous AdvoCare Distributor, for example.
She had trouble closing sales because no matter how the company sugarcoats it, making money selling AdvoCare products will never be easy.
Selling is a skill that needs to be honed, and most people are not comfortable talking to other people trying to sell them something.
And to make matters worse, the hefty price tag on AdvoCare product aren't doing its distributors any favors.
Click Here: I Quit My Job And Makes Money At Home Without Selling And Recruitment. Here's How You Can Do It Too!
#2 Lack of Prospects
Lack of leads and prospective customers is a common problem not only for AdvoCare distributors but for all kinds of business.
I have spent years in the MLM, and direct selling industry, and I cannot tell you how many times I end up running out of prospects.
You might think this wouldn't be an issue for you since you have tons of friends and plenty of relatives.  These people will surely buy your products to support you, right?
But did you put into consideration what happens after a few months when you have already talked to all of them? Some might like your products and reorder.
But base on my experience, most of them will never buy again. What then?
Are you willing to talk to strangers in malls or go door to door in your neighborhood to sell your products?
Are you going to spam links on your social media sites?
I will tell you right now; these strategies will not work. Here's why.
Fortunately, there is a way for you to get endless prospects which I will discuss below.
#3 Targeting The Wrong People
Speaking of your friends and family, do you know that they are unlikely the best prospects to sell your products to?
One of the biggest dilemmas in this business is that on the one hand, you are trying to help your friends and family to stay healthy and make money at the same time.
However, your friends and family might not see it that way. They will likely see you as a pushy salesperson and may avoid you whenever you try to meet with them. 
But don't fret. There is a way for you to find the right people that are likely to buy your products. May they be your friends, family, relatives, or total strangers.
Is AdvoCare A Scam
AdvoCare is not a scam. It is however involved in multiple accusations of being a pyramid scheme before. 
And now that the company has changed its MLM compensation plan to a pure direct selling business, I don't see any reason for this company to be a scam.
My Humble Advice
Though AdvoCare is a legitimate company, there will be tough challenges that you have to overcome to find success in this business opportunity.
If you feel that selling health products is the path you want to take towards financial independence, then there is good news for you.
Yes, you can make money with AdvoCare. 
But it will require skills, hard work, and determination. You must also have a pleasant experience with the AdvoCare products first otherwise why would you sell a product that you don't love.
Lastly, you must learn a particular marketing strategy that will allow you to promote your products more effectively (even to strangers) and to find the right people for your business.
This marketing strategy will allow you to get prospects left and right, steadily. Imagine how your AdvoCare product sales would be! Click here to get started!
Click Here: I Quit My Job And Makes Money At Home Without Selling And Recruitment. Here's How You Can Do It Too!
AdvoCare Best Business Alternative
But if you are looking for another legitimate way to make money at home without selling any products or talking to anyone…
I have a more suitable business program for you!!!
This is the same program that allowed me to make thousands of dollars in monthly income online, to the point that I was finally able to quit my dead-end 9-5 job!
In case you don't believe me, you can read My Story.
This program involves affiliate marketing, and it could change your life too! You can even start today for free!
Final Words
Thank you for taking the time to read this AdvoCare review. I hope that this has given you enough information to decide whether joining AdvoCare is a suitable business for you.
Before You Leave: Check Out My #1 Online Business Recommendation
If you find this article useful, kindly share this with the people you know.
I also invite you to share your views and experience with AdvoCare by leaving a comment below.
Meanwhile, should you be interested in a free online course that will teach you how to turn your passion into profits, there is a signup form below.
Until here, and I wish you the best in your future endeavors.
Your pal,
Jack
FREE COACHING PROGRAM
TURN YOUR PASSION INTO A SIX FIGURE ONLINE BUSINESS
Finally! A Proven Step-by-step Method To Earn A Six Figure Income Online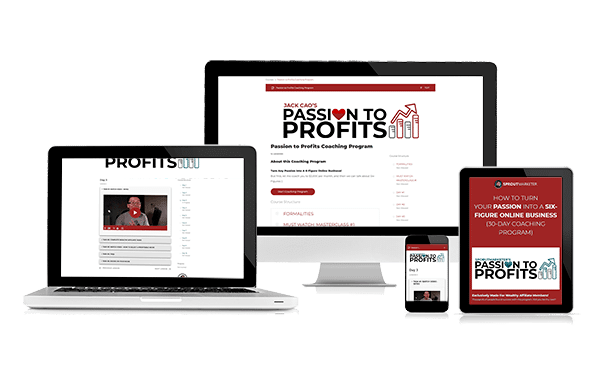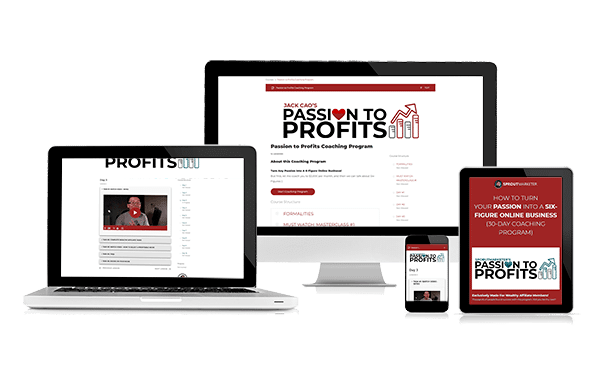 Claim Your Free 10 Day Passion to Profits Course…