Is Younique a Scam? – Find out the truth!
Name:  Younique
Website:  www.youniqueproducts.com
Price: Starts from $139
Owner: Derek Maxfield & Melanie Huscroft
Income Opportunity rating: 2.5 / 5 Stars
#1 Recommended Online Business Training with Proof: Click Here
---
Do you feel uncomfortable or obligated when you met with a Younique Presenter?
If your answer is "Yes", then you probably should re-consider joining Younique.
I am not saying Younique is a scam, in fact, it is a legitimate Multi-Level Marketing (MLM) Company that focuses on cosmetics, I am saying that within Younique, there are many independent groups which have unique approaches to marketing the Younique products.
If you were approached by a presenter who was pushy towards signing you up to the business opportunity, rather than focusing on the promotion of the products, then I would suggest that you stay away from that presenter.
Multi-Level Marketing should be focused on the promotion of the company's products, rather than recruiting, otherwise it will be seen as a pyramid scheme.
Different groups within Younique will teach you different things, and inherently you will follow the teachings of that group.
If you follow the wrong group, chances are, you will fail in the business.
I will share with you some tips on finding the right team below.
You might thought that the Younique products could be an easy sell because your female friends or family will most likely try the product that you recommend, but the fact is not.
There are so many cosmetic products on the market, what makes Younique so unique? It's eyelashes?
It is said that the Younique Fibre Mascara provides a 300% increase in thickness and volume for your lashes. Lets take a look at this video review of the Younique Fibre Mascara:
After watching the video I guess you are probably convinced that the Younique product is not exactly unique.
My wife and I travel to Korea almost every year, and she always buys all sorts of cosmetics (Famous brands at a very cheap price).
I would say that unless your country is scarce of cosmetic products or do not have access to the internet, Younique would probably be the best seller in that country.
Well, my goal today is to provide you with all the information you need to know in order to make an informed decision.
This program has led me and more than a thousand people make a Life Changing income online. Find out how you can too!
What is exactly is Younique?
---
Is Younique all about the Mascara?
Well, Younique has a wide range of cosmetic products for your eyes, lips, face as well as skin, but the featured product is its Moonstruck 3D Fiber Lashes.
Founded by Derek Maxfield and Melanie Huscroft in 2012, it has quickly become mainstream, and has attracted close to 200,000 presenters by the end of December 2015.
But the big question is, do all Younique presenters make a lot of money? Definitely not!
I would say that out of the 200,000 presenters, only 5% or less earns a sustainable income from Younique.
This statistic is across the board for all Multi-Level Marketing industry, Younique included.
Don't get me wrong, though 95% of the people fail in Younique, this doesn't mean that this opportunity is a scam.
If you pour your heart and soul into the business, you can definitely make money.
Those people who call Younique a scam are probably those that did not make any money from it.
In general, I am saying that the Younique business opportunity is not suitable for everyone. Here's why…
The Younique Business Opportunity…
---
It is one thing about promoting the products of Younique, it is another trying to promote a business opportunity.
Not everyone thinks the same, and I can say that normally people will be skeptical if a business opportunity is brought up (Maybe that is the reason you are looking for an answer online).
No doubt Younique has escalated its growth over the past few years, and the number of active Younique presenters has grown as well, but that doesn't mean that the opportunity is suitable for you.
Several things you have to be prepared for when joining Younique, being firstly to face a massive amount of rejections, losing close friends and family members, pressure from your sponsors, lack of prospects, so on and so forth.
No Younique presenter will share this with you, but these are the things that you need to be aware of before you join the business opportunity.
Through my years of experience with Multi-Level Marketing opportunities, I can honestly say that selling a product is so much easier than selling a business opportunity.
The sad fact about the Younique opportunity is that if you want to be successful in the business, you have to recruit people into the business opportunity.
Relying only on the commissions from the sale of the product will not get you anywhere.
The good thing about this opportunity is that it encourages its presenters to use social media to market its products, while most MLM companies discourages.
It is much easier to connect with people on social media networks than on any other channels nowadays.
The Younique opportunity is for people who are upbeat and worships the Younique products, and are not afraid of sharing the business with anyone they know.
If you belong to this group of people, Younique may just be the right business opportunity for you.
However, if you are those who are not that enthusiastic about the Younique products, but are attracted to the business opportunity, I would suggest that you do not join them.
Your prospects will see right through you if you are not passionate about the products.
A Business Opportunity that do not require selling or recruiting, and it is built on your passion. Click here to find out more!
The Compensation Plan…
---
Now let us take a look at the Younique's Compensation Plan:
The good thing about this compensation plan is that you can only make a commission from your recruits only if they hit a certain threshold, that means that you need to actively help your downline in order for you to make money.
However, the downside is that you need to put in the extra effort to help your recruits without a guarantee that she will hit the targeted sales.
The Right Team…
---
Like I have mentioned earlier, you need to ensure that you are entering the right team.
If you enter a team that focuses on hounding people to join the business opportunity, or you enter a team that only puts their interest ahead of yours, then the likelihood of you failing in the business is quite certain.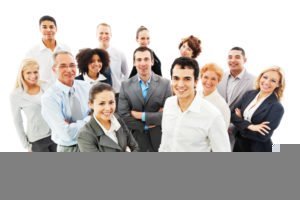 Before you join a team, you need to understand how the team works, you can already profile the team even during your first meeting with them.
While your prospective sponsor or another presenter is giving a presentation, you can try to understand how the information on the products or the business opportunity is passed on to you.
Most importantly, you have to feel comfortable with the presenter or sponsor. It says a lot about the team if the presenter is able to make you feel comfortable.
But if you don't feel comfortable with them, and you feel pressured by their sales tactics, then you should stay away.
Being in the Younique business requires you to sell.
It is fine even if you do not have the sales experience or you do not feel comfortable in selling, as long as you have a great leader who have the patience and experience to groom you into a great sales person.
Especially when you are new to the business, without proper training, guidance and support, you can't progress.
So it is really important for you to find someone who have the capability to groom you.
My Sincere Advice to You
---
Though Younique is not a scam, and the products seem to be an easy sell, you should not jump right ahead into the business without knowing what you are getting into. There are many factors that determine your success or failure.
Also, this opportunity is not suitable for everyone. Only people who are upbeat and worships the Younique products may be suitable for this business.
If you feel that Younique is not suitable for you, but you are still looking for a way to make money from home, I would suggest that you check out this program. Many people have benefited from this program and I hope it can do the same for you.
I invite you to share your thoughts or experience on Younique by leaving a comment below.
If you find my article useful, please, help to share it with your friends and family by clicking on the social media buttons (Facebook, Twitter, Google Plus).
Your pal,
Jack