Is It Works Scam? – The Crazy Wrap Thing Bonanza
Some people think companies that advertise products that seem like miracles are scams.
When these companies offer their employees and distributors miraculous success, suspicions may arise.
It Works is one company that often prompts questions about whether or not it is a legitimate business opportunity.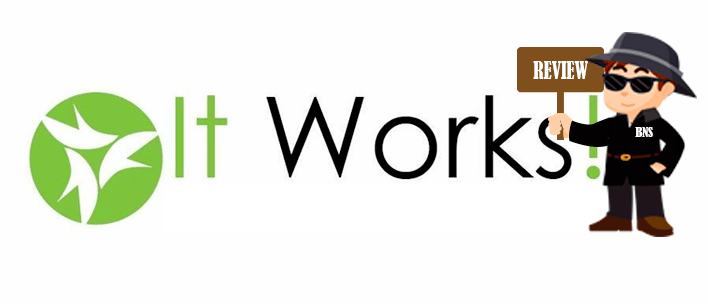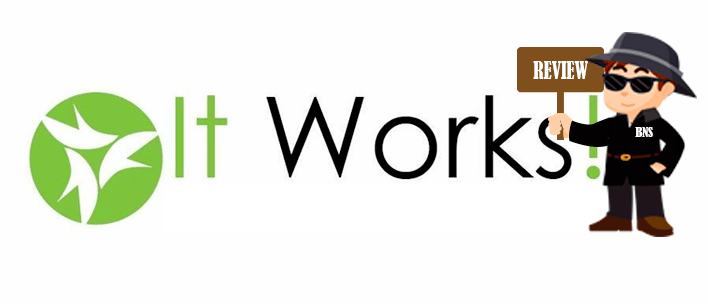 While some distributors advertise becoming debt-free and taking big vacations every year thanks to their sales, there are just as many distributors who complain about the business and its structures.
With so many conflicting reviews, it can be hard to know whether It Works is a legitimate business opportunity with great products or the latest scam.
So, without further ado, let's find out…
How I Quit My Job and Still Earn a Full-Time Income Online. My Humble Story!
What is It Works?
Beginning in 2001 out of the passions of Mark and Cindy Pentecost, It Works started with its most popular product: the Ultimate Body Applicator.
The immediate success of the product led to the creation of the company so that people who shared Mark and Cindy's passion for the products could share them with people in their communities.
It Works is a multi-level marketing (MLM) business, which is also called pyramid selling.
While the company offers products for customers, which are sold directly, there is also a strong emphasis on recruiting people to sell the products.
When people sign up new distributors, they move up in the company.
In MLM companies, this is often how sellers increase their income more quickly.
A program that is responsible for Thousands of Online Success Stories. Click to find out more!
Does It Works Really Work?
As with most companies, the It Works' products do not work for everyone.
While some people have great success, other people's experiences were less successful and they didn't see a difference.
Others complained about experiencing rashes after using the products.
The company emphasizes that the products work best when customers use the products properly.
That means that, along with the products, users must drink a lot of water, eat fewer carbs, and consume the products on time.
It is common knowledge that eating fewer carbs and drinking more water will help people reach their health and wellness goals.
The It Works' products are not needed for that to work.
It is also important to note that It Works is not a weight loss company.
It is a beauty and wellness company. This can change people's expectations of the products.
Knowing that the products work is the first step to becoming a distributor for the company.
If you do not know that the products work, it would be hard to convince others to purchase the products.
This is why distributors must be "on board" with the success of the products through personal experience.
Known complaints about It Works
Even when products are successful, companies will experience negative feedback.
The primary complaint about the company has to do with misinformation given to customers from distributors.
Some of this misinformation includes:
Some customers were led to believe their orders were one-time orders instead of auto-shipments.
Customers must purchase a minimum of three auto-shipments (three months) of the same products ordered.
If the auto-shipment is cancelled within the first three months, customers must pay a penalty of $50.
People were led to believe that the "Crazy Wrap Thing" is a magical product to help with weight loss, but this is not the purpose of the product.
Ultimately, the fault is with the direct distributor as well as the company. The direct distributor provided the wrong information.
However, the company did not ensure that distributors pitched the products correctly.
How much does it cost to join the business?
To become a distributor, an initial investment of $99 is required.
This pays for the distributor's starter kit of products and information.
After this initial investment, distributors are required to spend a minimum of $80 each month in products either for resale or for the distributor herself.
These sales can be achieved through wrap parties, loyal customers, or the purchase of starter kits by new distributors.
Distributors also have extra costs for hosting parties and running their websites.
The It Works Compensation Plan
Distributors receive compensation in five ways:
Wrap cash: The first and most frequent form of payment, wrap cash is earned by selling wraps to customers.
Fast start bonus: The fast start bonus is earned when a distributor brings on new distributors who then get customers. This bonus is $100 for each distributor enrolled who then meet the fast start bonus qualifications within thirty days of enrollment.
Residual income (team & personal sales): Residual income comes from the ongoing sales after the initial work done at a party. This income does not require ongoing active sales and effort by the distributor. The residual income includes a commission from personal sales as well as a percentage earned based on distributors signed up under the team.
Leadership bonuses: The leadership bonuses can be provided to a distributor who has achieved a minimum of the diamond level. These bonuses are structured based on the level of the distributor and the distributors under the leader.
Promotions: Promotions include pay raises after the achievement of at least the diamond level, with increasing pay raises after each next higher level attained.
Why more than 95% of Distributors Fail?
If It Works promises such great success, people may question why there are former distributors who complain about the company and the time they spent with the company.
The video below paints a rosy picture of how a "Wrapreneur's" life would turn out after joining the business. But the truth is far from what is advertised.
It is important to note that this income disclosure did not include distributors who did not earn a single cent from the business opportunity.
In addition, when you look at the "Active DT Monthly Average," it is clear that 96.15% of the distributors (up to the Emerald rank) do not earn sufficient income ($2,500 and above).
Though the leaders in the company may argue that these distributors are simply not putting in what is required to achieve higher income, this is not entirely true.
Below are some of the reasons the vast majority of distributors do not achieve the success advertised.
Lack of New Prospects
When distributors join It Works they are taught to write a list of people who might be interested in the products and business opportunity.
Distributors then reach out to these people or people in the neighborhood to invite them to a "wrap" party.
However, this approach has limited potential.
Eventually, distributors run out of contacts.
Without a constant flow of new prospects, especially in this type of business, success cannot be achieved.
That's why I suggest It Works distributors to learn and attract highly targeted leads through attraction marketing.
Lack of Leadership
Though strong leadership is necessary for people starting out in a business, the structure of It Works means that most people's sponsors have the same amount of training and experience as a new distributor.
They are looking for the same leadership that a new distributor is.
Without someone who has more experience and training in the business and its operations, the chances of success are slim.
Lack of Training and Support
The way the company is structured, it is highly decentralized.
There is no area that distributors can use to educate themselves as distributors for selling and promoting products.
Instead, most distributors rely heavily on their sponsors and team leaders.
The problem with this strategy is that the turnover rate for distributors is very high.
Leaders do not focus on grooming existing distributors.
Instead, they focus on getting new distributors to replace the ones who will inevitably leave the company.
This makes it even more difficult for new distributors to succeed.
In case you are a distributor struggling to find success, I would highly recommend that you get trained by top network marketers.
Inability to Face Rejection
The leaders in the company give distributors the best-case scenario.
This perspective suggests that distributors will experience nothing but success. Unfortunately, rejection is a part of sales.
Since It Works encourages distributors to focus on selling and recruiting from their friends and family members, they must face the possibility of rejection from people they know.
This can create a high amount of pressure for distributors and may even put pressure on relationships.
Distributors must be able to face this pressure (and rejection) in order to be successful.
No Rejection, No Inventory, Low Barriers to Entry. My #1 Recommended Online Business Opportunity.
Poor mentality
One thing the company is right about is that success is up to the distributor.
That is, the mentality of the distributor is a strong influencer on outcomes.
Regardless of how hard a new distributor works, it is likely she will not earn much money in the first few months.
In fact, she may invest more money setting up parties and getting people to try products than what is earned.
Bills will keep coming in and a new distributor will ask herself whether it is worth continuing.
The answer to that question will determine whether a distributor has the right mentality for success in the company.
My Sincere Opinion
It Works is a legitimate business but is probably not the best business opportunity available.
If people want to join the business, it is necessary to have what it takes to succeed.
This means keeping the right mentality and being willing to do the work for success, even when facing the obstacles that come with the company's structure. If not, it should be avoided.
If you intend to become successful with It Works, I would highly recommend that you learn attraction marketing.
This will increase your chance of success dramatically because you will be learning how to attract the right type of people into your business.
But, what if It Works is not the business for you?
If you think It Works is not the business for you, but you'd still like to learn how to earn money online…
Then, I highly recommend that you check out this program because it is the program that taught me how to start and scale a six figure online business.
You can read my humble story here.
Thank you for reading this review!
If you think that this review is helpful, please share it with others who needs this information.
And, if you'd like to discuss more about It Works or you'd like to share your personal experience with the company, please, feel free to leave a comment in the comments section below.
Your pal,
Jack