Global Travel International Review – Scam or Real Opportunity?
Global Travel International is a company offering to make you into an independent travel agent with no prior experience necessary.
For many people, combining their love for travel with a career is a dream opportunity.
This company promises a way to make that dream a reality. 
Chances are, if you've made your way to this Global Travel International review you're someone who has an interest in this idea.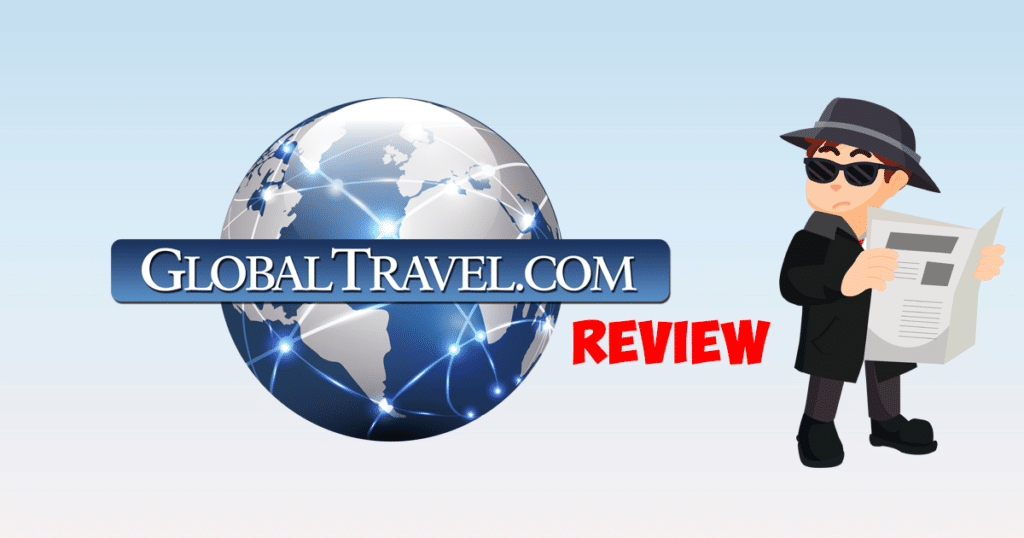 You may have received some info or heard about GTI from a friend or family member.
Or maybe you've just signed up for their program and are trying to figure it all out. 
Regardless of your situation, you're likely looking for the full breakdown of the GTI opportunity.
So, here's what we are going to cover in this Global Travel International Review:
Is this a Global Travel International scam, or is it legit?
Is it possible to make money from home as a travel agent with Global Travel International?
What are the pluses and minuses of the program?
How I Fired M​​y Boss and Still Earn a Full-Time Income. Here's How You Can Too!
Review Summary
Company Name: Global Travel International
Founder: Randall Warren and Michael Gross
Products: Premium Travel Club
Direct Competitors: World Ventures, Evolution Travel, InteleTravel, Paycation, Goodlife USA
Overall Business Opportunity Rating:
People who are suitable for the Global Travel International opportunity:
Embraces sales as part of their life
Embraces rejection and use it as a fuel for their success
Has an Entrepreneurial Spirit – Always looking for a solution to their problems
The products of the company have impacted their lives
Understands that hard work is inevitable
Strong mindset to push through all adversities
Outgoing and people centered
People who are NOT suitable for the Global Travel International opportunity:
Uncomfortable with Selling
Unable to cope with emotional stress when it comes to facing rejection
Unwilling to pursuit a career in the field of Sales
The company's products were not beneficial
Expect to see results without any hard work (You know such opportunities don't exist, right?)
Is Global Travel International a Scam or Not?
Let's start with the big question first: Is Global Travel International legitimate?
The answer to this is YES!
Global Travel International is a reputable company which has been operating for decades.
The travel services they provide are real, and they have a long track record of customers and sales. You don't have to worry that this opportunity is a scam.
With that being said, this business opportunity isn't suitable for everyone.
And, the company's marketing information won't give you the full picture on your chances of success or failure.
The truth is that this company can be the right program for some people, but for many, it isn't.
You will probably find some Global Travel International complaints online from people who tried it and failed.
Those complaints don't make GTI a scam or a bad program. But it does mean that a lot of people are not suitable to be a part of the GTI opportunity.
And, the products and services are not the bests fit for them as well.
It's important to understand exactly how Global Travel International works.
This will allow you to make an informed judgment about signing up (or continuing if already enrolled).
So, without further ado, let's dive deep into this business opportunity…
What is Global Travel International?
Global Travel International is a company offering travel agency services and a business opportunity.
They provide discounted rates on hotels, flights, cruises and other travel amenities.
Once you sign up, you can use Global Travel International's discount rates for your own personal travel arrangements.
If you travel enough yourself, you might be able to justify the cost of the GTI membership off personal discounts alone.
However, you would need to travel extensively throughout the year for that to work out. For most people, personal travel discounts won't make the cost of membership worth it.
Global Travel International Opportunity in a nutshell…
The second part of GTI's program allows you to sell those discounted rates and travel arrangements to other travelers.
For each sale you make, you receive a commission percentage of the total sale value.
This is the feature that got most people interested in joining Global Travel International.
By selling travel arrangements, you can more than make up for the membership fee and pocket income for yourself.
This company provides a structure for people to work as travel agents from their homes.
GTI agents don't need to complete formal classes in order to enroll. And the company provides training, materials and a website to assist their agents.
And, Agents are able to earn a commission on any sales they make.
If you're able to do enough sales volume, GTI could be a steady source of income.
Who are the founders?
Global Travel International was founded in Florida in 1994 by Randall Warren and Michael Gross.
Neither founder has been in any legal trouble since founding GTI.
Over the past two decades, Global Travel has grown to be a multi-million dollar company.
Given its long track record and lack of legal issues, Global Travel International has a good reputation.
While there are some complaints, most of these are due to people not fitting well with the program.
How I Fired M​​y Boss and Still Earn a Full-Time Income. Here's How You Can Too!
How Global Travel International Works?
Global Travel International Memberships
Global Travel International offers membership at three tiers:
Silver;
Gold; and
Platinum.
The tiers are progressively more expensive and offer corresponding perks at each level.
The lowest level is Silver membership, which costs $199 per year.
Gold membership costs $299, and Platinum Membership is the highest tier at $399.
As such, the lowest entry point for GTI membership is $199.
The good thing about this business opportunity is that it offers a 14 day money back guarantee if you don't like the program after signing up.
The GTI Products
The core of the GTI membership is the discounted rates on hotels, cruises, flights and full-trip packages.
These are available both for direct purchase by you as a member and also to be sold to others.
The discounts become more significant at Gold and Platinum levels, with new discount options available.
How will you be compensated?
1. Direct Sales
The primary way to earn income with GTI is by selling vacation and travel services to others.
Each sale earns a commission, and higher commissions are earned at higher membership tiers.
At Silver, you're earning 5%, and at Platinum it's up to 9% at maximum.
Commissions can increase beyond 9% depending on sales volume over time. 
At all levels of membership, you can leverage on the Global Travel International platform to accept sales orders or book travel packages.
In addition, the platform also offers training packages and classes to all members. Certain supplemental training is available only to higher tier members.
2. Recruitment
A final revenue stream for a GTI agent is signing up new agents.
You can earn $100 for each agent you recruit to the program.
However, note that you don't earn a percentage of your recruits' sales.
GTI doesn't push the MLM-style network of passive income.
If you want to make money with GTI, you need to generate sales yourself.
This could be a deal breaker for people who are looking to build a passive income stream.
If you want to build a passive income stream online, you may want to check out this program instead.
The Truth about the Global Travel International Opportunity
Many people love to travel, and if you're considering GTI you're probably one of them.
The idea of being a travel agent, of helping people plan their vacations, probably seems fun.
And, to make money for doing so sounds like a dream job.
The Global Travel International opportunity can help you make that a reality.
But, you'd be well served to consider the whole situation with open eyes before diving in.
The bottom line is that being a travel agent in today's travel market is a challenging business.
Simply loving travel and vacations isn't enough.
Certain travel websites have made it easier and easier for people to plan their vacations themselves.
A question you might want to ask yourself is: When is the last time I used a travel agent? When is the last time a friend or family member did?
Is there still a need for Travel Agents?
That's not to say that travel agents don't still have a valuable place in the world of travel.
Some people don't like to plan the minutia of their vacations.
Large vacations or business-related travel often requires a travel agent.
And, travel agents can still provide a discount or reduced prices for certain trips.
It's definitely possible to carve out a niche as a travel agent.
But, it's important to understand that you will be entering a competitive market.
You'll need several things to succeed, and I'll be discussing more in detail with you below…
This program has taught me and thousands of individuals to become successful online. Click here to find out more!
Keys to be Successful with Global Travel International
1. Believe in the Value of what GTI can Offer
The first thing that you'll need is a thorough and comprehensive grasp on what GTI offers your customers.
You should have explored their deals and services and be able to speak in great detail.
Further, you ideally want to have experienced their travel services and have authentic experiences to share. 
With a service like this, you'll be selling your own authenticity and expertise, in order to convince others.
That means being able to come across as a living testimonial to what GTI has to offer.
Don't get involved with GTI if your heart isn't set on it being a valuable service to your customers.
2. You Need to Master the Craft of Sales
The next thing you'll need in order to succeed is the temperament of a good salesperson.
Sales is a lucrative career, but not everyone is suited to a salesperson.
There are a number of attributes successful salespeople possess.
These are the difference between success and failure in the sales business. 
A good salesperson is willing to step out of their comfort zone.
They're comfortable delivering a confident pitch either in a 1-on-1 setting or to a group.
Successful salespeople are able to deal with setbacks and disappointments.
Rejection is a fact of life in the world of sales, and great salespeople can hear 'no' without losing heart.
And, good salespeople are tenacious and determined, willing to put in the long hours to succeed.
 You may find that this profile fits you well, or you may decide upon reflection that sales might not be up your alley.
The good news is that there are many ways to earn money from home, not all of them involving sales.
If you are still not sure if the GTI business opportunity is right for you, you can check this out instead. 
3. Constant Flow of Leads
The final main thing you'll need in order to succeed is a steady source of sales leads.
In some ways, this is the most important of all the things required for success.
And it's also something many people underestimate the importance of. 
The traditional model of sales and network marketing was to sell to your immediate network of friends and family.
However, this won't be sufficient for nearly anyone. Selling to your friends and family simply won't give you enough leads to sustain your business. 
You'll need some means of finding or generating endless sales leads to be successful with GTI.
The GTI program provides you with some help with this, but not enough.
For example, you might think that the GTI-provided website will create sales for you.
But the problem with this is that the GTI website is a cloned site for every agent.
This means that there are a large number of very similar websites in existence.
Search engines won't pick them up. The only way people will find your website is if you direct them to it. 
So, if you really want to be successful with Global Travel International, you should learn how to general leads online through attraction marketing.
How I Fired M​​y Boss and Still Earn a Full-Time Income. Here's How You Can Too!
My Final Thoughts
If you are on the fence with the Global Travel International business opportunity, consider the following questions and you might get your answer:
Are you able to sell the GTI services with authenticity and expertise?
Do you possess the characteristics of a successful salesperson or aspire to be a salesperson?
Are you confident that you can find sales leads to sustain your business?
If the answer to the first 2 questions above is Yes, then the Global Travel International business opportunity is the right fit for you.
Generating an endless stream of sales leads is a technique that can be learnt here.
However, if the answer is No for the first 2 questions, then you might want to avoid joining this opportunity.
Instead, I would recommend that you check out this program if you are interested in learning how to build a passive income online.
In fact, this program has allowed me to quit my job and work full-time from home (earning more than what I did while being employed). You can check out my story here.
Thank you so much for reading this Global Travel International review!
I hope that this review has provided you with some clarity with regards to the business opportunity.
If you found this review helpful, please help to share it. Many people may be looking for this information.
Also, if you'd like to discuss more about GTI, please, feel free to leave a comment below.
Your pal,
Jack